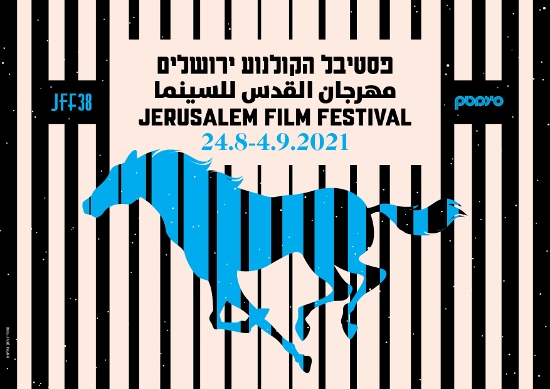 Cinephiles are looking forward to the Jerusalem Film Festival which will take place from August 24 – September 4, 2021. In addition to presenting a choice selection from this year's harvest of international films, and Israeli premieres, the festival actively nurtures the films of the future, supporting Israeli filmmakers. Industry days, which will be held from August 24 – 29, feature a variety of professional events that bring together Israeli filmmakers and international film professionals.
The Pitch Point competition provides filmmakers with an opportunity to finance their film projects, with two different tracks: one for projects in advanced stages of development, and another for works in progress – projects that have already been filmed, to finance post-production. Prizes will be awarded by the Jerusalem Foundation, Jungle Sound/Edit Studios, and the CineLab Laboratory in Romania, for a total of approximately 450,000 NIS.
Directors participating in the Pitch Point production competition include Sophie Artus (Valley), Hadas Ben Aroya (People Who Are Not Me), Shady Srour (Holy Air), and Maya Hatab (Between Worlds) among others. The post production competition includes projects by Erez Tadmor (A Matter of Size), Michal Winik (Blush), and more.
The festival also makes sure to give short features the attention they deserve, with the Short Pitch competition. Participating in the competition will be projects by leading Israeli directors, including Dover Kosashvili (Late Marriage), Yona Rozenkier (The Dive), Tom Shoval (Youth), Gur Bentwich (Peaches and Cream), and Tsivia Barkai-Yacov (Red Cow) and more. Now in its third edition, Short Pitch Point competition, in collaboration with the Gesher Foundation for Multicultural Cinema, will award a prize of 250,000 NIS for the best script.
As part of the festival's Industry Days, the Sam Speigel International Film Lab will host their graduation event. The lab fosters the development of groundbreaking films, created by promising Israeli and international filmmakers. The festival will also host a program run by the Jerusalem Film & Television Fund, for the development of feature films by filmmakers who live and work in Jerusalem.
Now in its 15th edition, several well-known films have participated in Pitch Point events over the years, including: Asia, directed by Ruthy Pribar, Zero Motivation and Honeymood by Talya Lavie, Saving Neta by Nir Bergman, Fill the Void by Rama Burshtein, and many more. The Jerusalem Film Festival's Executive Director is Dr. Noa Regev, Elad Samorzik is the Artistic Director, and Ifat Tubi is the Director of Industry Days events.
Further information on the Jerusalem Film Festival will be available on the festival website: https://jff.org.il/en