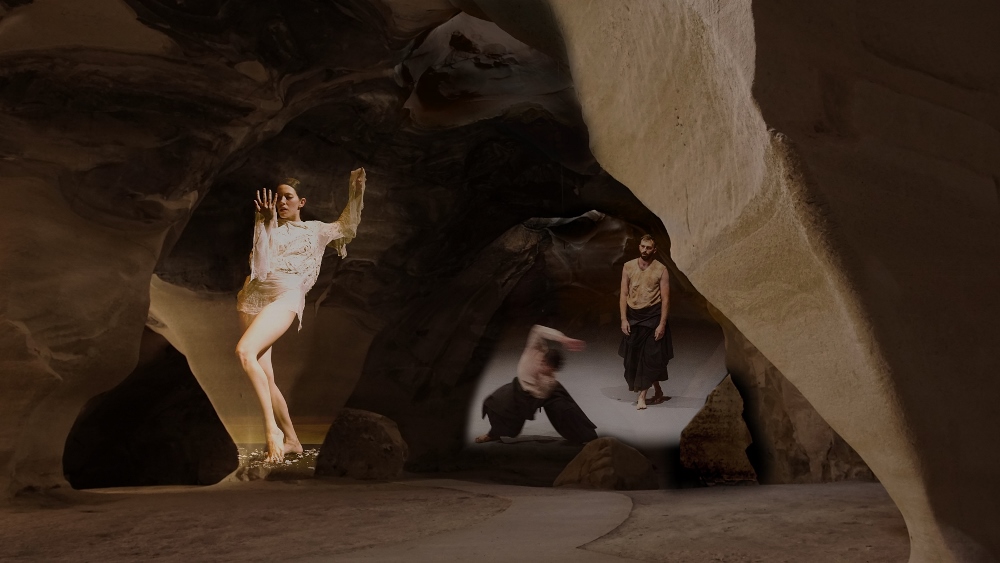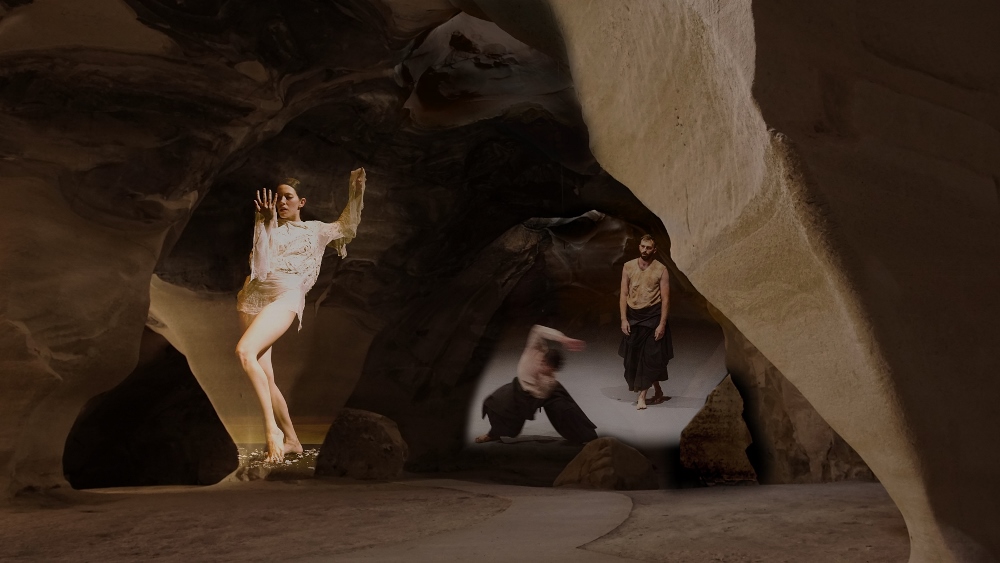 Vertigo Dance Company, in collaboration with the Israel Nature and Parks Authority, presents Liba, a site-specific video art exhibit in the caves of the Beit Guvrin-Maresha National Park. There has always been a strong connection to nature in the work of choreographer Noa Wertheim, the company's Artistic Director. Signature works like Birth of the Phoenix speak directly to the relationship between people and the earth, and the cycle of life.
Curated by Dorit Talpaz, the relationship between the Beit Guvrin cave and the video art, merged with the movement of the viewer through the cave, creates a unique experience. The video art was created by photographer Elad Debi and editor Gal Katzir, and will be projected on the walls of the cave. The video is composed of selections from the following works by Noa Wertheim: Pardes, Leela, Yama, and Birth of the Phoenix.
Liba will be open to the public beginning August 5, 2021, on Tuesdays, Wednesdays, Thursdays and Saturdays during the month of August, from 18:30 – 22:00. The last hour for admission is 21:00. Future dates will be announced. Visitors arriving after dark will only be able to enter the Beit Guvrin cave. Admission to the Liba exhibit is included in admission to the Beit Guvrin-Maresha National Park, and is free for Matmon members, but requires advance registration. Please note, when registering, that the visit must take place between 18:30 and 21:00. Register on the park website – www.parks.org.il/new/liba – or call *3639. Registration will open on July 25, 2021.