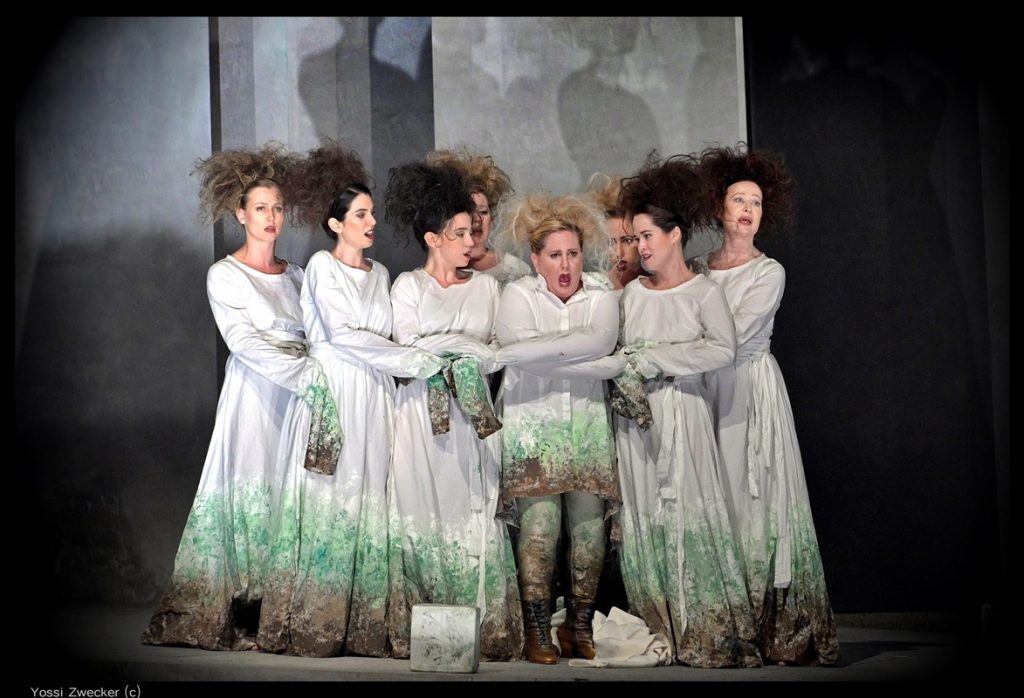 Mothers, the new Israeli opera by David Sebba is back by popular demand with two new performances dates: November 29 and 30, 2021. The Israeli Opera production, directed by Shirit Lee Weiss, gives voice to the many women in the Book of Genesis, presenting the narratives from the perspective of the women. Immediately following the performances there will be a Talkback with the creators and performers of the opera, that will take place in the foyer on the second floor, near entrance 5.
Sebba approaches the Book of Genesis with a contemporary sensibility, raising questions regarding the experiences of women, whose lives were dictated by God and men, many of whom were not even mentioned by name. The opera focuses on critical scenes in the lives of these women – Sarah, Hagar, Lot's wife and others, imagining their inner thoughts and feelings. In this version of Genesis, God is a soprano, with Yael Levita in the role of God.
Yet another distinctive aspect of this production, a collaboration between the Israeli Opera and Gesher Theatre, is the inclusion of spoken monologue accompanied by music, as well as traditional operatic song. The wonderful soloists of the Israeli Opera – Shay Bloch, Yael Levita, Daniela Skorka and Anat Czarny, will be performing alongside leading actors from Gesher Theatre – Natasha Manor, Roni Einav, Lena Freifeld, and Lillian Shelly Roth. The opera will be sung in Hebrew, with Hebrew and English surtitles, and accompanied by the Israel Symphony Orchestra Rishon LeZion.
Performances will take place November 29th and 30th at 20:00, at the Israeli Opera. Tickets may be ordered online from the Israeli Opera website, or call: 03-6927777.