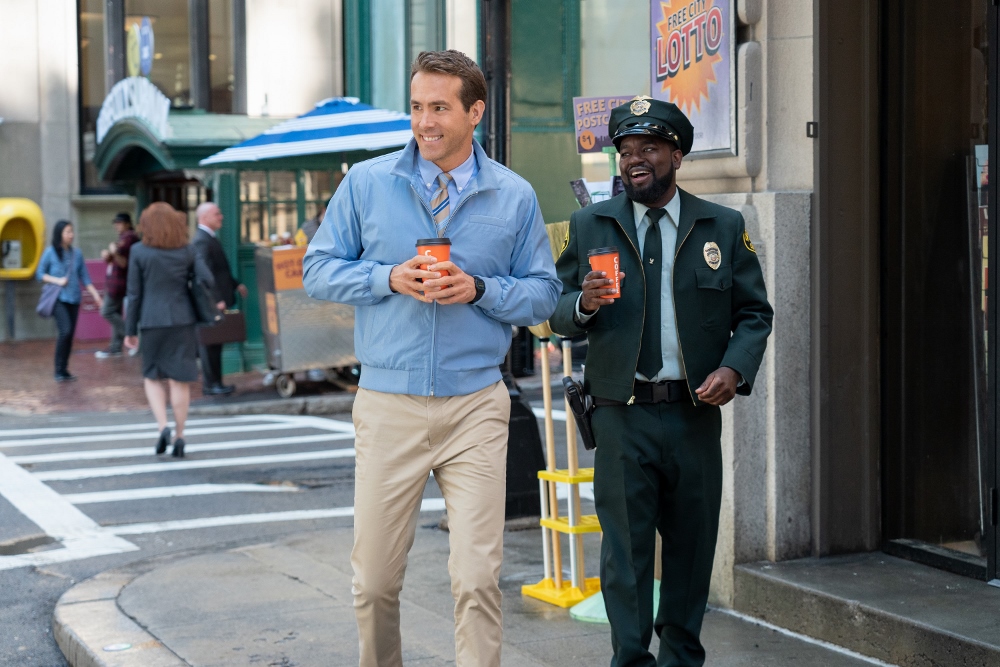 I have always suspected that wearing sunglasses is the secret to living a better life, and at last, I have the (albeit fictional) confirmation in Free Guy, which also happens to be an amazing, feel-good exhilarating adventure. Directed by Shawn Levy (Night at the Museum, Stranger Things), it's a movie about games and gaming that is definitely not for gamers only; it manages to have something for almost everyone without slipping into clichés. How? A clever concept, fast-paced, visually tantalizing action infused with humor, terrific cast, and – because Ryan Reynolds can pull it off. His made-for-meta onscreen persona works on several levels at once; heroic, naïve and hilarious.
Reynold's so-smooth-they-almost-look-drawn-on good looks are perfect for his role as Guy, an NPC (non-player character) in the video game Free City. As a background figure in the game, his scripted days are all alike: he wakes up, greets his goldfish, goes to work at the bank wearing the same blue shirt every day, and sends off his customers with the catchphrase "Don't have a good day, have a great day." Crazy things are constantly happening all around him in the game, but he meets them all with the same calm, pleasant demeanor with which he orders his coffee, always the same coffee, at the local café. He knows that "the people who wear sunglasses are heroes… they get to do anything they want," but he accepts his role completely. Until one day, something changes, and Guy's response to that change is a game-changer.
Do you ever feel like life is happening around you, to other people, but nothing exciting ever seems to happen in your life? In addition to its many other fine qualities, and I haven't even begun to talk about Taiko Waititi, Free Guy has taken on a weirdly, timely relevance, for if ever I felt like an NPC in my own life, it's been during the current pandemic. This has definitely been the year (year and a half? two years? I seem to have lost track of time) of scripted monotony in the midst of terrible things happening all around. Guy's feelings as an outsider, a background figure in his own life, acquire a deeper resonance, and as he dares to question, explore and take action, his journey is as inspiring as it is hilarious.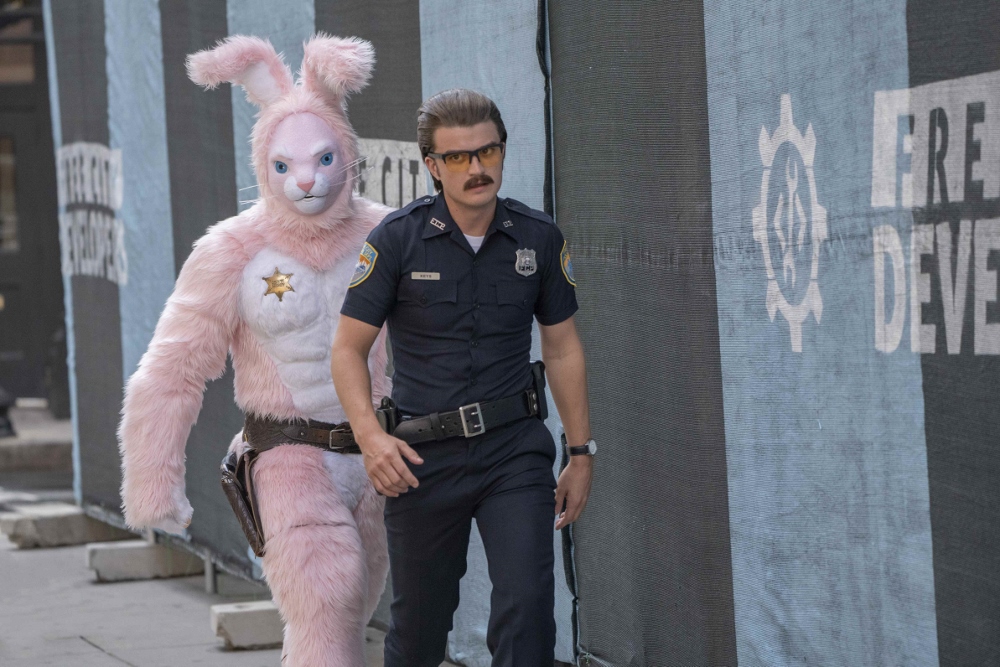 The film moves freely between the virtual world of Free City, and the real world of the programmers and gamers who follow Guy's trajectory, both inhabited by a great cast of characters. Molotov Girl is an impressive Free City avatar, with a look and attitude that could launch a thousand ships, or propel an algorithm into action. Joe Keery and Utkarsh Ambudkar, familiar to audiences from Stranger Things, portray Keys and Mouser, respectively, who are downtrodden workers for Soonami, the company that makes Free City. Doing the stamping on any vestige of the employee's dignity is Taiko Waititi in a brilliant turn as Antwan, the super-trendy over-the-top villainous owner of Soonami. He dominates the screen in every scene, and is as extravagantly evil as he is ridiculous. Keys has history with Antwan, and with Millie, a programmer who has her own reasons for being obsessed with Free City. Smart, seriously determined, and daring, it's almost impossible not to fall in love with Millie, and Jodie Comer is an actor I look forward to seeing more of in the future. Lil Rel Howry is delightful as Buddy, Guy's fellow NPC buddy, imbuing the role with warmth.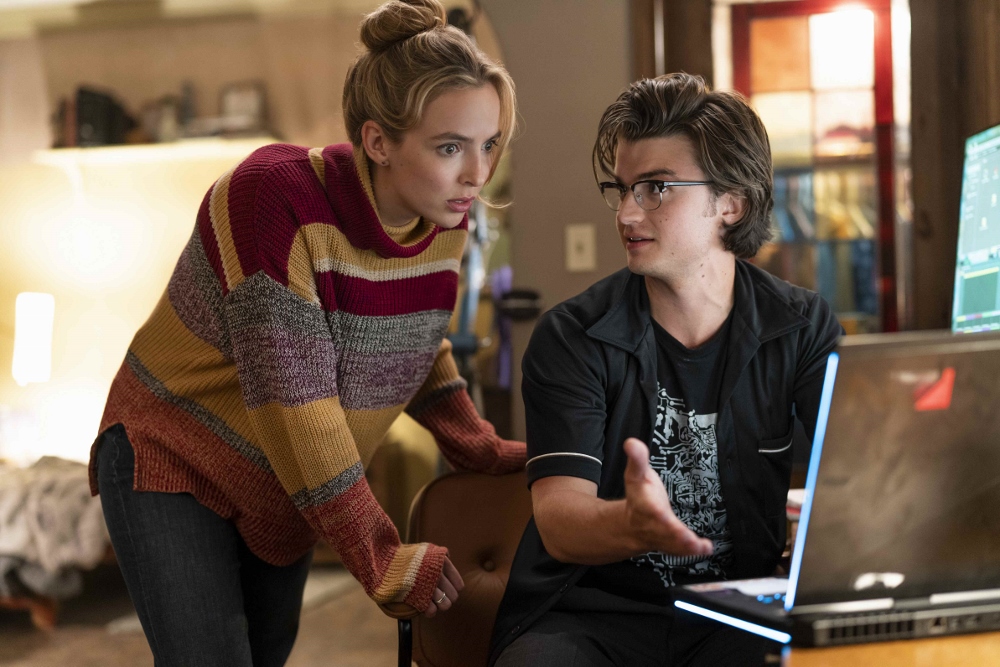 Free Guy is also a manic celebration of popular culture, with myriad references to so many things, that even though I am sure I missed half of them, it was still a lot. Some are fun, one is epic, and yes, sometimes it feels a bit much. Yet since the film has one of the best shout-outs to the Bard, I'm not complaining.
Free Guy
USA, 114 min, English
Directed by Shawn Levy; Screenplay: Matt Lieberman, Zak Penn; Cinematography: George Richmond; Editing: Dean Zimmerman; Cast: Ryan Reynolds, Taika Waititi, Jodie Comer, Joe Keery, Utkarsh Ambudkar, Lil Rey Howry