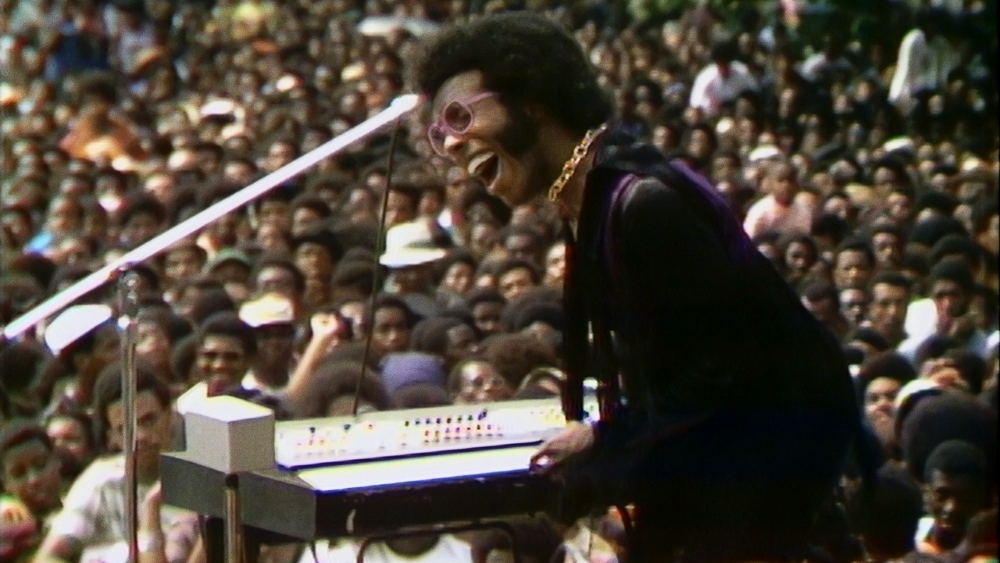 It's summer, and 19-year-old Stevie Wonder is playing a drum solo so wild and precise – he's dancing, he's flying, and it's almost too exciting, too beautiful to be real, as if it's a dream, but he's there onstage playing for a crowd of thousands; and it all happened in Mount Morris Park in Harlem, 1969. Watching musician and music scholar Ahmir Questlove Thompson's directorial debut, Summer of Soul (…Or, When the Revolution Could Not Be Televised), I felt like I was there too. The superb filming and brilliant editing make this an outstanding concert film, a must-see for any music lover, yet it is so much more. Exhilarating and moving, it's a transcendent experience of music – the beauty of community, a vision of harmony as jazz, gospel, rock and soul musicians open hearts and bring people together; and it's a powerful lesson in history.
The Harlem Cultural Festival took place over six weeks in that summer, cumulatively attended by about 300,000 people, with performances by a pantheon of musicians: Nina Simone, BB King, the 5th Dimension, Gladys Knight and the Pips, Mahalia Jackson, Sly and the Family Stone, and many more. So many of the events of 1969 are indelibly written on my heart – the moon landing, the Beatles final live performance, Woodstock – yet until recently, I had never even heard of the Harlem Cultural Festival. Despite the fact that the concerts were filmed, and despite Hal Tulchin's efforts, no producer was interested in taking on the project, and 40 hours of footage lay literally buried in Tulchin's basement for 50 years; the festival never becoming a part of our collective cultural consciousness. How is that possible? How can something so momentous just disappear?
Questlove takes us deep into the music, capturing the experience of the concerts as well as presenting a wider perspective, placing the events in their political, social, and historical context. As Gladys Knight says in the film, "It wasn't just about the music" – and the documentary ties it all together, people, music and social change. Present day interviews with musicians who performed at the festival are interwoven with footage from the concerts, as well as interviews with people who attended the concerts, as they relive their memories. It's so moving to hear Musa Jackson, who was just "a little kid" when he went to the concerts, say it was the "first time I had ever seen so many of us" and recall his feelings of seeing so many beautiful women and men. Watching the footage of the crowds, seeing people of all ages, faces glowing, listening, rapt, moving to the music – you can feel that sense of uplifting beauty.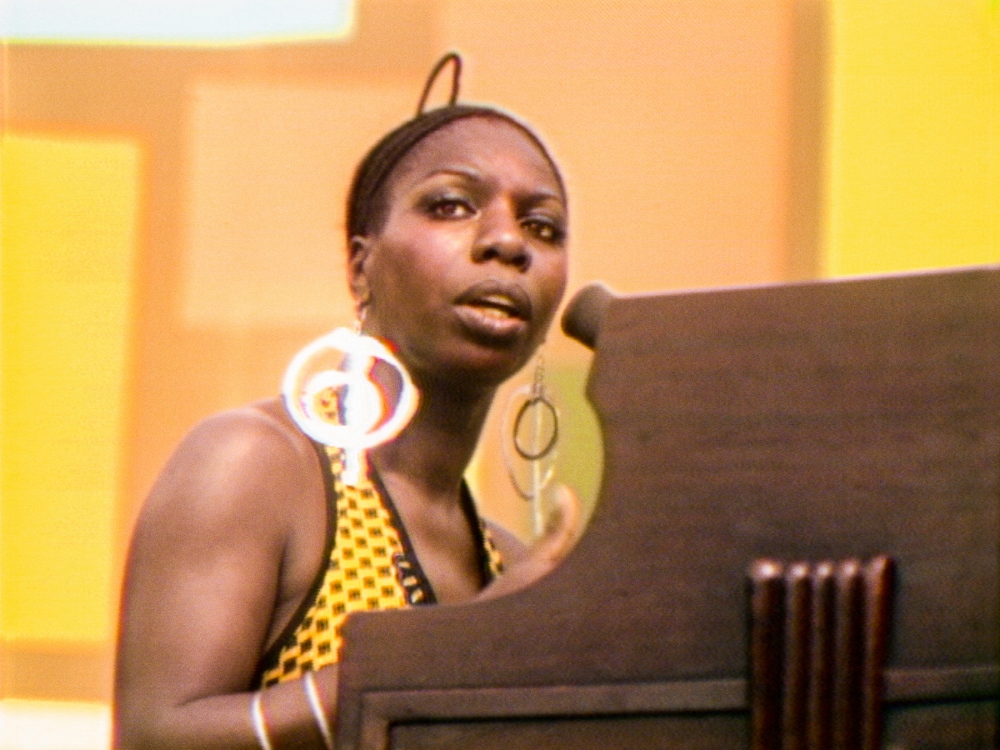 Questlove lets the viewer get to know the people performing onstage, telling their stories, musical and personal. Pops Staples talks about saving up to buy his first guitar for five dollars, picking cotton at Dockery farms, earning fifty cents for a fourteen-hour work day. The psychedelic wonder of the 5th Dimension's performance of Aquarius/Let the Sunshine, is made even more radiant by Billy Davis's story of how the band came to record the song. Nina Simone commands the stage, looking, as one concert attendee said, like "an African princess". When she sings To Be Young, Gifted and Black the impact of the song is intensified by journalist Charlayne Hunter-Gault's recollection of being one of the first two Black students at the University of Georgia. Given a room on the ground floor of the dormitory when all the other students had rooms on the floor above, they would pound on the floor to provoke and scare her. Listening to Nina Simone, she found a way to survive their torment.
There are so many charged and deeply emotional moments throughout the film, at once painful and full of power. Mavis Staple's voice shimmers with excitement as she recalls Mahalia Jackson asking her to help out on Martin Luther King's favorite song, Take My Hand Precious Lord. Mavis opens the song with all the intensity of youth, then Mahalia Jackson sings, the camera moving so close on her face that you can feel the song crying out from deep in her spirit. Then there is that tender moment, when Mahalia reaches the mic out to Mavis again, sharing the wonder, the power, they sing together and it is glorious.
Summer of Soul will have another screening at the Jerusalem Film Festival on Thursday, September 2nd at 21:30. Tickets may be purchased on the festival website: https://jff.org.il/en
Summer of Soul (…Or, When the Revolution Could Not Be Televised)
USA 2021 | 117 minutes | English
Directed by Ahmir Questlove Thompson