Solidarity – Tel Aviv Human Rights Film Festival will take place from December 9 – 18, 2021. Spanning 10 days in its expanded format, Danny Wilensky is the founder and director of the festival, and Gidi Avivi is the artistic director. The festival will feature over 80 events, including Israeli films as well as international feature and documentary films from 30 different countries. The different films address a broad spectrum of issues, including: democracy, globalization, refugees, occupation, discrimination, racism, women's rights, the LGBTQ community, children and youth, disability, freedom of expression, worker's rights, hunger, poverty, and the environmental crisis. New this year will be an international film competition for feature and documentary films focusing on human rights. The Israeli film competition will include competitions for full length films, shorts, and student films. In cooperation with the EU, there will be a competition for youth, open to high school students from around the country, with prizes awarded for the winners.
Festival Highlights: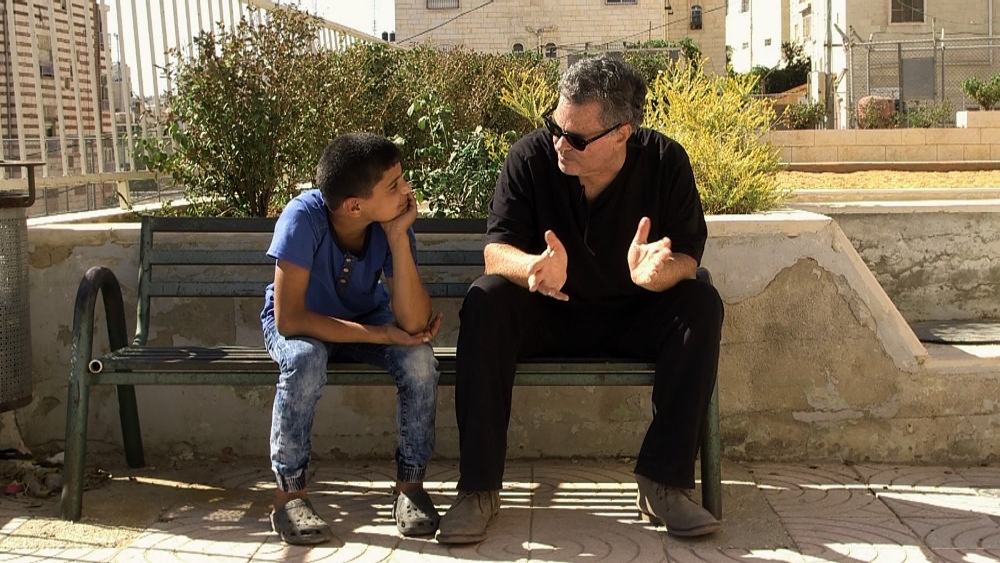 A tribute to filmmaker Amos Gitai, in recognition of his forty years of filmmaking relating to human rights. Films to be shown in this program include his latest film Laila in Haifa (2020), an Israeli-French co-production which was selected to participate in the main competition of the 77th Venice International Film Festival. The film stars Naama Preis, Clara Khoury, Tsahi Halevy, Makram Khoury, Hisham Sulliman, Tom Baum and Hana Laslo. Among Gitai's films to be screened at the festival are: Esther (1986), Kadosh (1999), Alila (2003), Promised Land (2004), Free Zone (2005), Ana Arabia (2013), and West of the Jordan River (2017).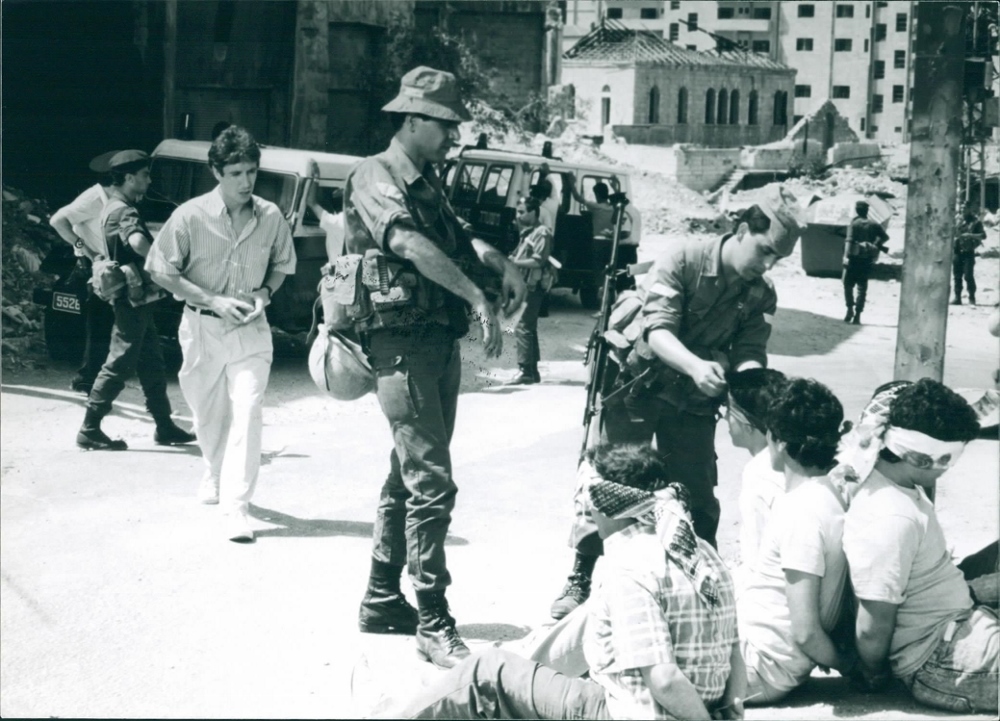 Filmmaker and Israel Prize recipient Prof. Yehuda (Judd) Ne'eman, who died in September 2021 at the age of 84, was one of the founders of the Solidarity for the Arts, Activism and Human Rights Association. In his memory, the festival will host a special screening of his films Streets of Yesterday (1989), and The Battle of Algiers (1966).
23 films will be screened in the International Competition, here's a brief look at several: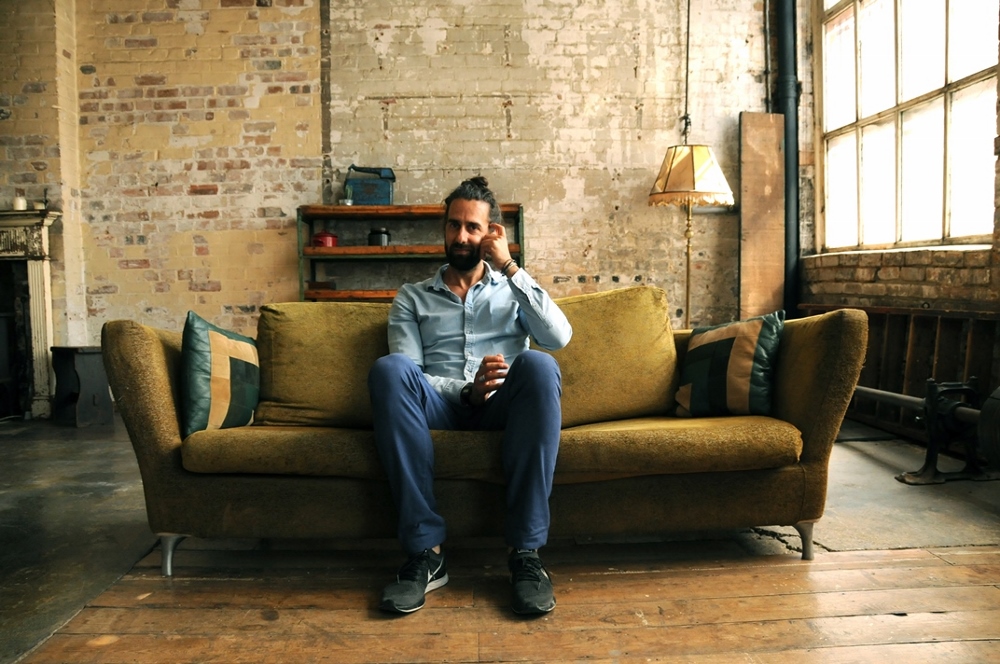 Liz Smith's documentary I Am Gen Z addresses issues relevant to everyone, whether they were born with a smartphone in their hand or not. Fast-paced and visually appealing, the film is composed of interviews with leading experts in relevant fields – hi-tech, neuroscience, and psychology, interspersed with Gen Zers clips sourced from social media. Uncannily relevant quotes from author Aldous Huxley (1894 – 1963), such as this one from 1958 – "They failed to take into account man's infinite appetite for distractions" – situate the film within a broader conversation on the direction and future of humanity.
If you've been wondering what makes social media so very addictive, experts such as Tim Kendall, former Director of Monetization on facebook, neuroscientist Jack Lewis, Dr. Tracy Dennis-Tiwany, Professor of Psychology and Neuroscience at City University of New York, and several other experts, provide the nuts and bolts understanding of how software is designed to elicit certain responses from our brains. They, and others, such as psychologist Dr. Leslie Carr, also discuss the kinds of interactions a young person needs in order to develop healthfully. Meeting people face to face, and physical contact, which are becoming more and more rare for a generation and culture that lives much of its life online, are essential.
It's not all gloom and doom. The most uplifting aspect of the film are the contributions of GenZ that reveal a diverse cohort of zoomers. And don't let's forget, as Dr. Tracy Dennis-Tiwany says in the film, "technology allows us to come together in communities."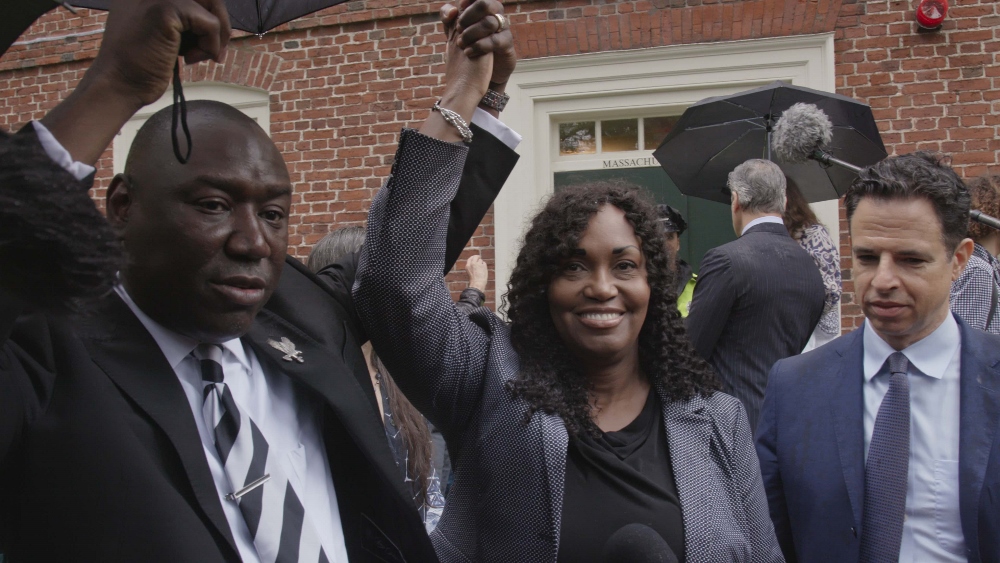 The documentary Free Renty: Lanier v. Harvard, directed by David Grubin, grapples with issues of the legal and moral ownership of images. In 1850, Louis Agassiz, a Harvard professor of Natural History who discovered evidence of the Ice Age, commissioned daguerreotypes of enslaved individuals in order to prove his racist theories that Black Americans were inferior. Tamara Lanier grew up on her mother's stories of their family heritage, and of her great-great-great-grandfather Renty, who was brought from the Congo to America, and enslaved. Among the Zealy daguerreotypes at Harvard University are images that Lanier recognizes as her ancestors, Renty and his daughter Delia. The film follows Lanier as she pursues justice for Renty and Delia. As these photographs were not taken with their consent, she believes that Harvard should return the originals to her.
As her request was denied, Lanier decided to sue Harvard for the daguerreotypes. The film is a riveting exploration of the legal and moral journey, which takes places in the larger context of discussions of reparations to Black Americans. As attorney Katie Mesner-Hage says, "Telling the story of this image is a way of telling a much bigger story. The people and institutions that made slavery turn into 100 years of segregation and inequality built the framework for so much of the inequity and racism today." Represented by attorneys Benjamin Crump and Michael Koskoff, who take up her cause with dedication and intelligence, the legal aspect of the case is as enthralling as any fictional procedural. Yet this is also very much a film about families and relationships; how we relate to our family history, the loyalty we feel and the choices we make. These issues are reflected in three families that appear in the film: the Lanier family, Michael Koskoff and his son Josh, and the descendants of Louis Agassiz.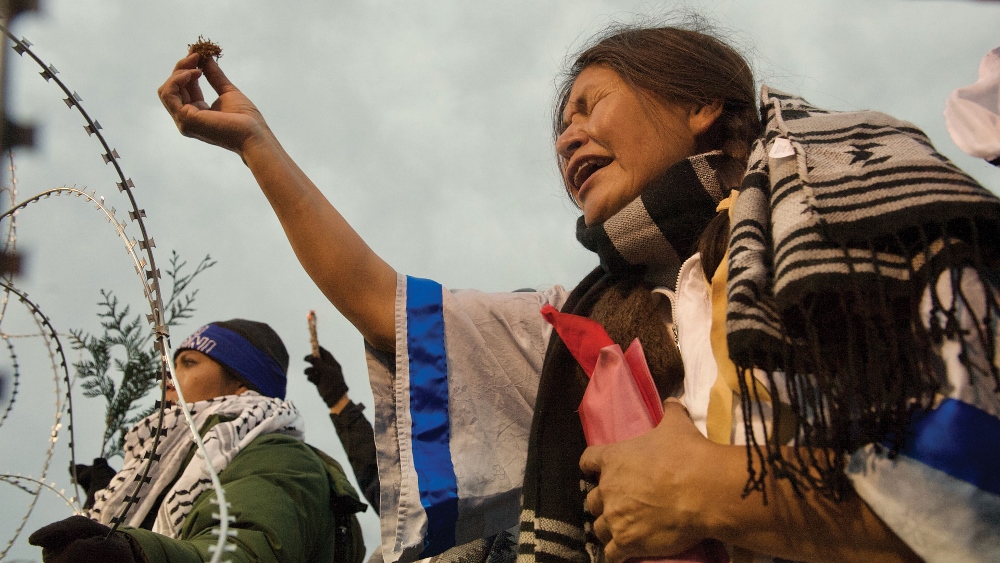 End of the Line: The Women of Standing Rock, directed by Shannon Kring, depicts the courageous struggle of the women who protested the Dakota Access Pipeline which crosses beneath the Missouri and Mississippi Rivers, as well as under part of Lake Oahe near the Standing Rock Indian Reservation. As such, it is a potential environmental hazard, threatening the local water supply. The film follows organizers Phyllis Young, her daughter Wašté Win Young, and La Donna Brave Bull Allard, who set up the protest camp on the site, which grew to number tens of thousands of 'water protectors' as they became known. The documentary also reveals the systemic oppression of Indigenous peoples through forced sterilization and shipment to boarding schools, as well as other discriminatory practices. Illuminating the lives of Phyllis, Wašté, La Donna, and others, such as ethnobotanist Dr. Linda Black Elk, Sky Roosevelt-Morris and Vanessa Sioux-Z Dundon (who was shot in the eye by a rubber bullet), the film documents their resilience, intelligence and dedication, and inspires hope.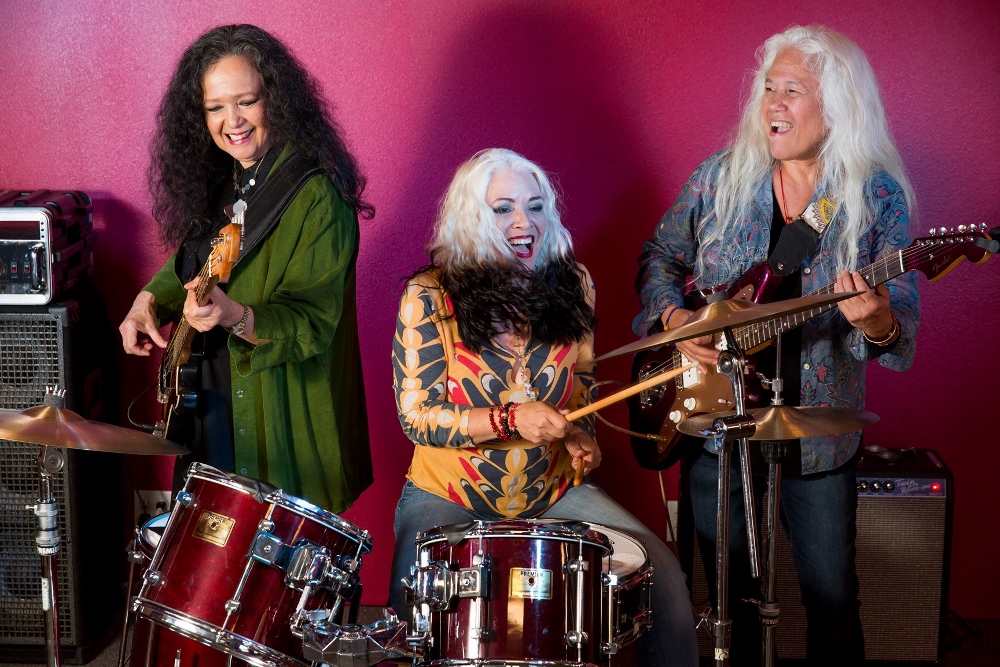 A very different kind of rock is depicted in Bobbi Jo Hart's documentary Fanny: The Right to Rock. Fanny is the all-female rock band you never heard of (at least, I had not heard of them before watching the documentary), yet David Bowie, in a 1999 interview for Rolling Stone, called them "one of the finest rock bands of their time," and in the documentary, Bonnie Raitt says of Fanny that "they were the first all-women rock band that could really play." The story of the band, from their beginnings to their ascendence in the 70s – they were the first all-female rock band to release an album on a major label, the self-titled Fanny on Reprise Records in 1970 – to their breakup, and reunion almost 50 years later, reflects their individual stories as well as the spirit of the times.
June Millington and her sister Jean were born in the Philippines to a Filipina mother and an American father. In 1961 the family moved to California, where, June recalls, "racism was the first thing I encountered," causing her to feel "worthless" and "unseen". Music turned out to be their path to a stronger sense of identity and connection with others.  The sisters taught themselves to play ukulele, and learned how to play songs from the radio. They started performing in junior high school, gaining the attention of their classmates. Then, together with Brie Howard, who also happened to be Filipino American, they formed The Svelts, and the Millington's dad refurbished an old school bus so that they could go on tour. That was the very beginning of the band that eventually became Fanny.
Telling the story of their reunion, as they rehearse to record their first album in decades, the band's history is told through contemporary interviews with band members past and present – all but one, as well as their producers past and present. In addition to Bonnie Raitt, there are interviews with women musicians Cherie Currie (The Runaways), Gail Ann Dorsey (David Bowie's bassist), Kate Pierson (B-52s) and Kathy Valentine (the Go-Gos). Photographs and archival footage from concerts bring the band's past back to life.  It's a long and rocky road, as the band members contend with internal conflicts, and artistic differences, as well as their individual struggles with the tension of being a mother as well as a rock star, being a lesbian in a homophobic era, and coping with illness. A heart-warming and captivating look at a path-breaking band, and a chapter in rock history.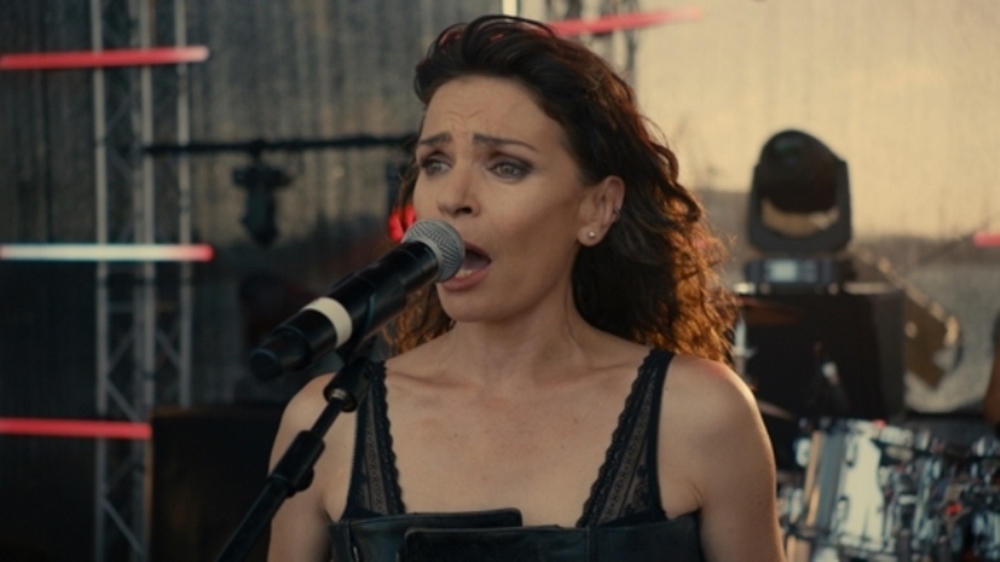 In the happy coincidence of festival proximity, the feature film The Naked Truth About Zhiguli Band, directed by Victor Bojinov, is also about a band that reunites 30 years after their breakup. Taking a comic perspective on the ups and downs of band life, the film looks at the band Zhiguli, who made their reputation as rebels. Now in their 50s, there is no longer any contact between them, and each has found a different path in life. Former bandleader Fori has, according to his daughter, "sold out" working for a commercial music company writing catchy pop tunes. Daughter Lisa probably takes after her father more than she would admit, she is a talented violinist and wants to study at the Royal Academy in London. There's only one problem: money. When a devoted fan of Zhiguli kidnaps Fori and offers him a huge amount of money to reunite the band for one special concert, Fori feels that he can't refuse. He then begins to seek out his former bandmates, heal the wounds of the past, and practice, practice, practice!
The full program and ticket information may be found on the Solidarity festival website: https://www.solidaritytlv.org/