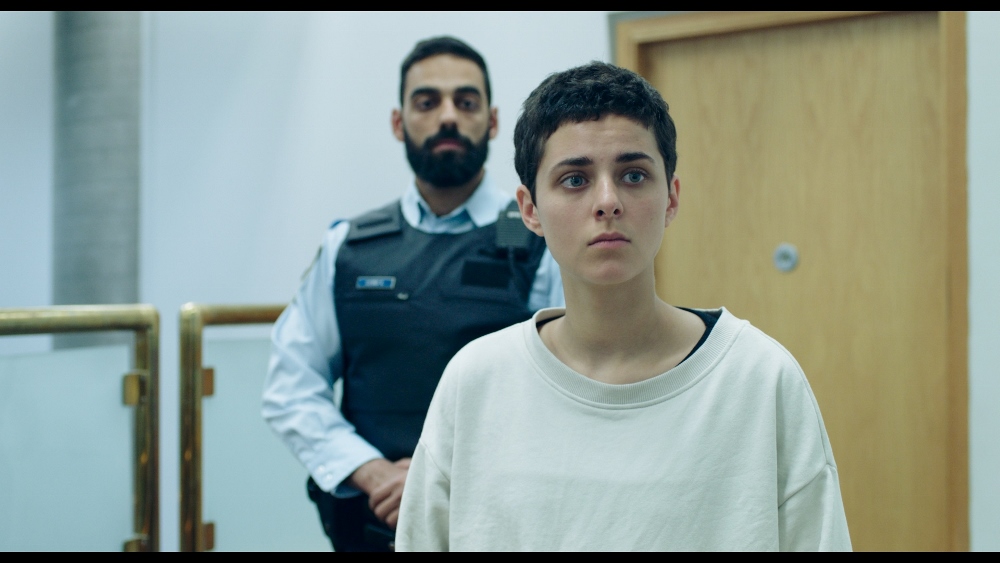 Sophie Deraspe's Antigone is not only a brilliant and creative adaptation of Sophocles' play, it is an insightful, intelligent, and sensitive exploration of the many complex issues relating to immigration. That alone would make it a must-see, but there's more. Nahéma Ricci delivers a breath-taking, stand-out performance as the contemporary Antigone, creating a compelling character – at once intelligent and naïve, vivacious, resilient and vulnerable. There is no need to be familiar with Sophocles' Antigone, Deraspe's film stands solidly on its own, with Deraspe firmly in control of her vision: she wrote the screenplay, shot the film, and co-edited with Geoffrey Boulangé. Yet I feel confident that anyone familiar with the original will find that Deraspe has accurately represented its spirit.
So wildly free is this adaptation, that someone unfamiliar with Sophocles might not realize that this is an adaptation at all, and just accept the fact that the characters have strange Greek-sounding names. The film is set in contemporary Quebec, where 17-year-old Antigone has lived ever since she was three years old. Born in Algeria, she, her older sister Ismène (Nour Belkhiria), and two older brothers Étéocle (Hakim Brahimi) and Polynice (Rawad El-Zein) came over with their grandmother Méni (Rashida Oussaada) following the violent deaths of the children's parents. A lively family meal introduces the four siblings with their very different personalities, as well as the kinds of influences and choices made by immigrants. Antigone, the youngest, immediately stands out as the "good girl" speaking proper French, while Polynice speaks street. An outstanding student, at a glance, Antigone may seem to be no different from her Canadian-born classmates. Yet when she gives a talk to her class, telling them about her past, and the mildly bored faces give way to a sudden, unsettled alertness, one realizes that nothing in the experience of these young people has prepared them to relate to what Antigone has already been through in her young life.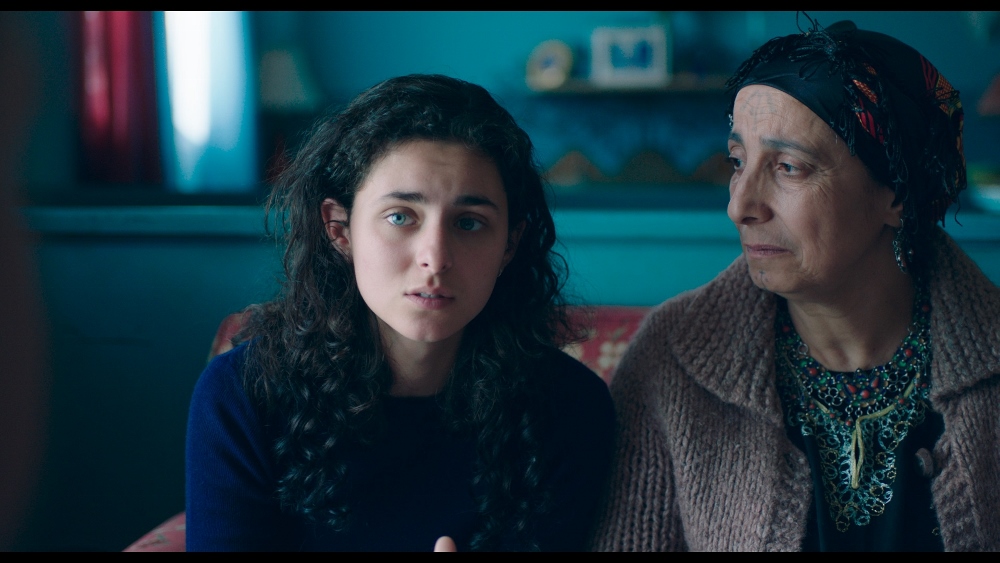 How do you find a way to feel at home in a place where you are an outsider? One way is to assimilate, yet the surrounding culture is not always accepting. Another way is to cling to the people and culture where you feel that you belong. For Antigone, her family is her home: her sister, grandmother and brothers are her connection to her past, her culture, and her dead parents. If in Sophocles' Antigone the protagonist is faithful to religious law and its eternal moral code over the law of the land, legislated by mortals, for Deraspe's Antigone her family is the ultimate value. Her brother Polynice finds his sense of belonging in a gang. While the two brothers hang out with some guys, a random encounter with the police soon escalates. Étéocle is shot and Polynice is arrested for assaulting an officer. His past offences make it almost certain that he will be deported, as it turns out that the family are not Canadian citizens and only have resident status.
While it is clear that Antigone does not approve of Polynice's choices, she is determined to help her brother, even if it means taking a great risk. As the narrative develops Ricci conveys the young woman's strength and conviction, as well as her fears and doubts. Like her ancient Greek predecessor, Antigone views the world in absolutes, and she is certain that she is absolutely right. She acknowledges Polynice's errant ways, but she is just as certain that she is right to protect him, at one point telling the court: that "it is not their crimes I defend but my family." Yet she is to learn that the world, and even other members of her family, do not uphold the same standards of justice and loyalty. Deraspe's fluid camera and sensitive ear for dialogue give the film a sense of energy and flow. The viewer experiences events from Antigone's perspective, with the occasional blurry, fragmented, stream of memory. In a very precise and compelling move, social media functions as the chorus here, and its influence is felt as Antigone becomes a symbol for her peers. Yet another striking transformation from the Greek tragedy to contemporary culture is Antigone's dream-like encounter with a psychologist, an older woman who wears dark sunglasses; a reference as oblique as it is powerful.
Antigone
Canada/2019/109 min/French with English and Hebrew subtitles
Director: Sophie Deraspe; Screenplay: Sophie Deraspe; Cinematography: Sophie Deraspe; Editors: Geoffrey Boulangé, Sophie Deraspe. Music: Jean Massicotte, Jad Orphée Chami; Cast: Nahéma Ricci, Rachida Oussaada, Nour Belkhiria , Rawad El-Zein, Hakim Brahimi, Paul Doucet, Antoine Desrochers, Benoit Gouin, Jean-Sébastien Courchesne, Lise Castonguay, Nathalie Tannous, Catherine Larochelle