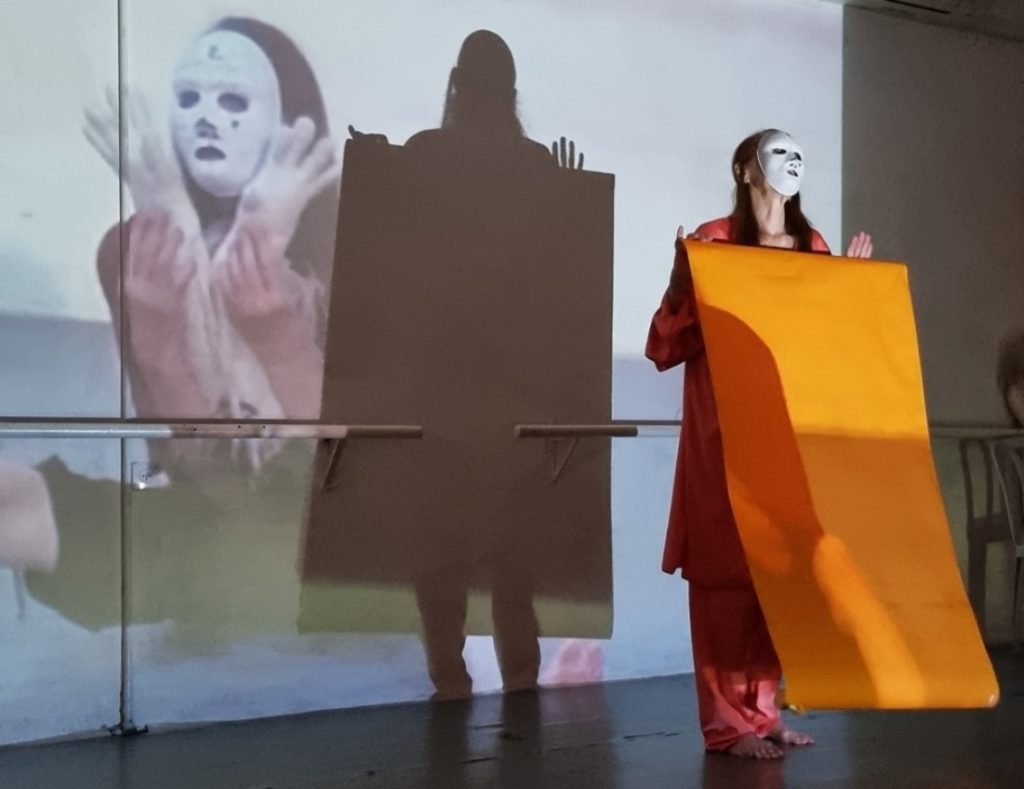 Dancer, choreographer and poet Rina Schenfeld will usher in the new year with an evening of new works at the Suzanne Dellal Centre, with performances on January 6 & 7, 2022. Now 83, Schenfeld will perform in her solo piece I Found a Song, as well as in Wordless, a work she created for her company – Rina Schenfeld Dance Theater.
In an ongoing process of researching the relations between art, the artist and the audience, Schenfeld views these as equivalent relations in which the artist is a partner in the composition and its performance onstage. In this new work, she was inspired by new partners in creativity: her grandchildren.
"Noga, my grand-daughter, found masks in my studio and asked whether she could paint over them," tells Rina, "Consequently, she painted the main mask and the rest of the grand-children joined in. Children paint without over- thinking because they are liberated from conventions and templates. The moment I put the mask on my face I felt it liberating me. The masks met the process I have been going throughout the last decade in which I have wished to discard conventions as well as what was laid upon me during the years. I am not interested in grand, important compositions, perfection, beauty and exaggerated techniques. I do not create wishing to impress anyone. The audience's role is not to grade me but rather to participate and share. I say yes to the audience as a partner to my art, and wish to discard the word adoration from the equation. I say yes to flaws. The red rose I found lying in the street, the one that was dropped, is prettier, I pick it up, take it home and watch the process of it changing its form and color, and am moved by it."
I Found a Song merges dance, poetry, and visual art, with Schenfeld reading aloud from her poems, and video art by Michal Rovner.  The poem 'Ki Ha'adam Etz Hasade' ('For Man is the tree in the field') by Nathan Zach, and music by Shalom Hanoch, concludes the dance.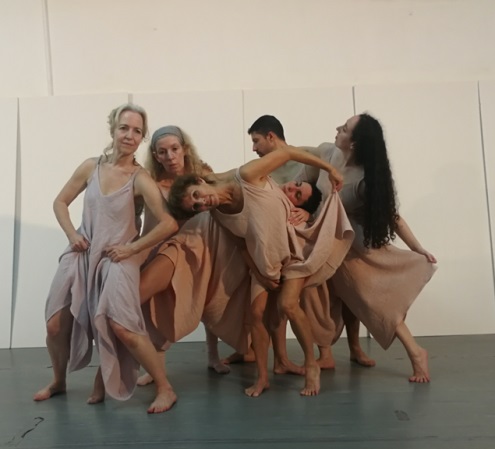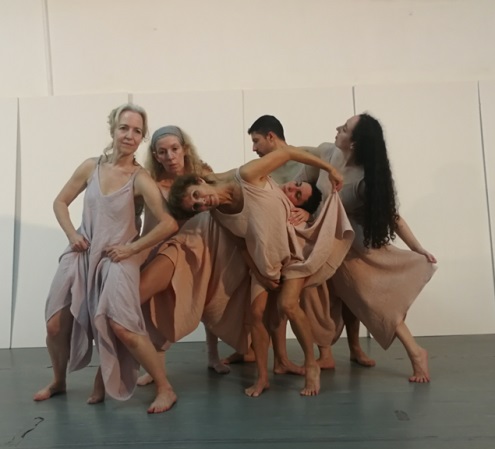 Schenfeld's composition Wordless will be performed in the second part of the evening. In this piece, the group dances opposite a soloist dancer. The dancers start out holding sticks and chairs, searching for the right word to answer their questions and doubts. The dancers are: Joanna Ofer, Ayala Yaakov, Lena Rikner, Denise Klein, Ohad Kalmy, and  Dorit Cohavi, performing  to the sound of music by Yas-Kaz and Icelandic band Múm.
Performances: January 6th at 20:30; January 7th at 12:30. Suzanne Dellal Centre. Ticket prices range from 85 – 100 NIS. To order call: 03-5105656, or write to: info@sdc.org.il