Paul Thomas Anderson's Licorice Pizza is dreamlike, with captivating characters, vivid hues, a strong sense of place and atmosphere, exciting action, unexpected twists, and a narrative trajectory that is disturbing, vague, and intriguing. Set in the San Fernando Valley of the early 1970s, much like in a dream world, authentic locations, true events and real people mix and merge with fiction and extravagant imaginings. And, like a dream, it's been haunting my thoughts.
The name Licorice Pizza refers to a record store chain that existed at that time in Southern California, yet even without the reference, the words conjure tantalizing associations of something unusual, a psychedelic synesthesia of sensory imagery. At the core of this film is a relationship that is just as unusual, between 15-year-old Gary Valentine and 25-year-old Alana Kane. The two are brought together by that venerable tradition – picture day, when Alana, the photographer's assistant, looking very hot in short white shorts, apathetically offers mirrors and combs to the students. Gary is instantly smitten, and boldly flirts. Alana rejects him, as she ought, since he is a kid. But when he invites her to dinner, not as a date, she shows up. And so, it begins.
The thought of a relationship between a 15-year-old and a 25-year-old is immensely disturbing to me. What makes this film possible is that the relationship observes very strict boundaries. In all the ups and downs between Gary (Cooper Hoffman) and Alana (Alana Haim), they develop a friendship that is complex, yet is not sexual. It's still disturbing, and to a certain extent, that is addressed in the film. What makes the relationship at all credible is that Gary is not a typical teenager, and Hoffman (the son of Philip Seymour Hoffman) imbues him with a roguish brash charm. As a child actor, he is confident and accustomed to functioning professionally among adults. With no dad in the picture and a mother who works long hours as a publicist, he's familiar with responsibility, taking care of his younger brother Greg. He's also tall for his age, and towers over his group of friends, so that visually, seeing Gary and Alana together is not as dissonant as one might think.
Still living at home in her mid-twenties, stuck in a job she dislikes with no other prospects ahead, it's not so far-fetched to imagine Alana attracted to the quicksilver Gary, who has a head full of schemes. Alana Haim delivers an outstanding performance as Alana Kane, she is captivating as she brings to vivid life this radiant, fiery, yet vulnerable character. Haim is the youngest of three sisters who are the rock band Haim, and in another one of the many connections between life and art in this film, Paul Thomas Anderson has directed several music videos for the band. Enhancing the warmth and integrity of the film, Alana's real-life family – sisters Danielle and Este, as well as mother Donna and father Moti, appear as her family in the film. There is a sensational Shabbat dinner scene that is one of the funniest cinematic representations of Jewish family life, it has everything – harmony, humor, and conflict.
There are so many gripping scenes in this film replete with unpredictable twists and turns and the sense that anything can happen. Much of Gary's personality and zany adventures are based on producer Gary Goetzman, who, long before he partnered with Tom Hanks to found Playtone, was also a child actor; yet from that seed of truth, there is a verdant, luxurious tangle of fiction. With only a few minutes onscreen, Maya Rudolph shines in a 70s perm as Gale, making the moment at once funny and poignant, when Gary comes to audition for a commercial. The look Gale gives her colleagues instantly tells us all there is to know about Gary's future as an actor.
Brilliantly attuned to nuance, so much is conveyed in the film's abundant details, that the viewer is immersed, not only in the trajectory of its characters, but of the era. The oil embargo and resulting fuel shortage are catalysts for some of the most thrilling action. Bradley Cooper is outstandingly volatile and creepy as hairdresser turned super-producer Jon Peters. In yet another quirky background connection, as producer of the 1976 feature A Star is Born, starring his then-girlfriend Barbra Streisand (who is mentioned yet does not appear in Licorice Pizza), Peters is also credited as producer on Bradley Cooper's 2018 version of the film. The proximity to Hollywood, and its magnetic pull, is a strong presence in the film. Sean Penn imbues the character of Jack Holden (modeled after actor William Holden) with an old-world masculinity that has an irresistible appeal for the anchorless Alana. As she seeks out a sense of purpose, she ends up volunteering for the political campaign of Joel Wachs (Benny Safdie), who is also a real political figure – Wachs served as City Councilman in Los Angeles from 1971 – 2001, and he ran for mayor in 1973. While familiarity with Hollywood, the San Fernando Valley, and U.S. politics is not at all essential to the enjoyment of the film, there is sure to be an extra frisson of pleasure for those in the know.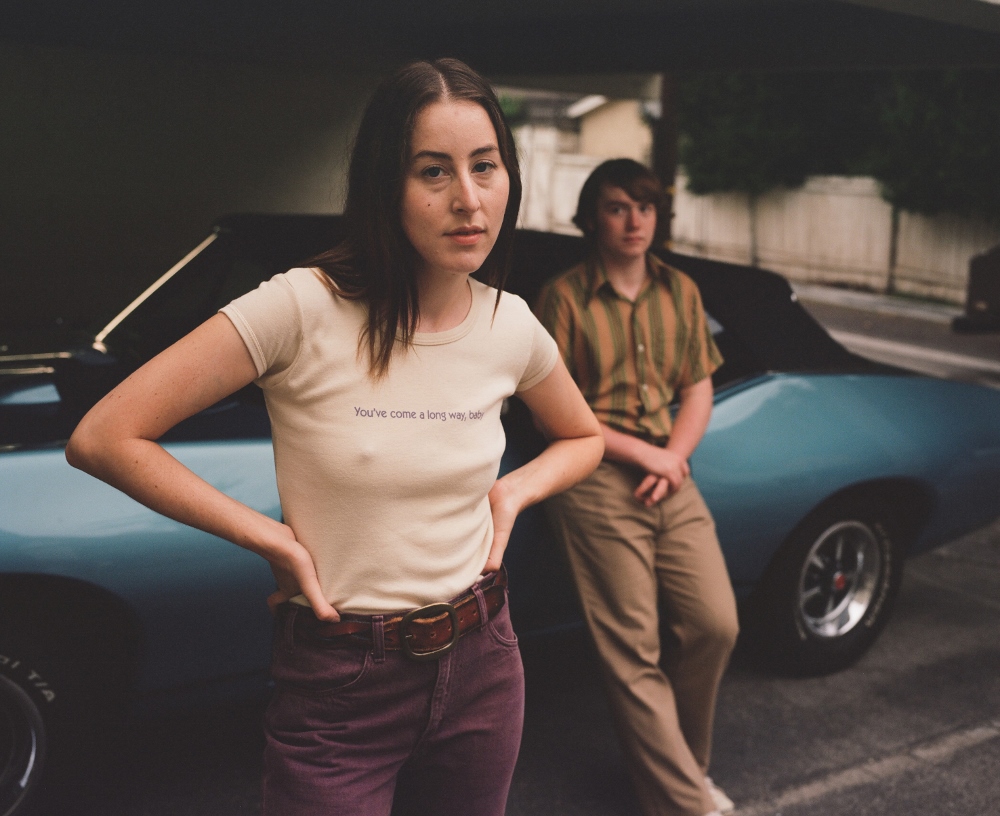 For women in the U.S., the 1970s marked an exhilarating yet confusing time, as the culture changed. What was once a repressed, very structured society, suddenly seemed very open and egalitarian, yet I would place the emphasis on "seemed". To situate the status of women in the early 70s, it's useful to remember, for example, that until the Equal Credit Opportunity Act of 1974, married women in the U.S. could not get a credit card or loan in their own name. As I contemplate the character of Alana and her choices – even she thinks it's weird that she hangs around with a bunch of teenagers – remembering the cultural environment she grew up in helps resolve the contradiction of a character who is so fierce and capable, yet relies so much on male approval. Alana grew up in a culture that equated a woman's worth with her sexual appeal to men, a message she clearly has internalized. It's also a culture in which men still had much more freedom than women, including the freedom to objectify and harass women without fear of judgement. In the film's opening scenes, the photographer she works for smacks Alana on the butt. She grimaces, but remains silent. After all, she needs that job. When considered against this background, it's somewhat easier to understand Gary's appeal. At 15, any romantic or sexual relationship between the two is taboo, and hence – he is safe. Here's a man to whom she can say no, because he is not yet a man.
Overall, I view the relationship between Gary and Alana as disturbing rather than romantic, despite the fact that they sincerely care for one another, and there are some very touching and exhilarating interludes between them. There's a sense of fantasy to this relationship, it could not exist in this way anywhere other than in a fictional world. In this sense, I felt that the film's end seemed to force a certain closure that felt too smooth. Each scene, every part of Gary and Alana's strange story is like a magnificently cut stone, brilliant and sharp, yet tying them together too neatly diminishes their light. The fictional San Fernando Valley and characters of Licorice Pizza make up a fascinating world that is at its best when it remains unresolved and edgy.
Licorice Pizza
USA/2021/133 minutes/English with Hebrew subtitles
Written and directed by Paul Thomas Anderson; Cinematography: Paul Thomas Anderson and Michael Bauman; Music: Jonny Greenwood; Editing: Andy Jurgenson; Cast: Alana Haim, Cooper Hoffman, Bradley Cooper, Sean Penn, Tom Waits, Benny Safdie