Jaffa Theatre will present Women's Festival 2022, in the context of Women's History Month and International Women's Day. Now in its second edition, the festival will take place from March 10 – 15, 2022. This year's festival is dedicated to the path-breaking American-Israeli director Nola Chilton (also sometimes spelled Chelton), who died this past October, just a few months short of her 100th birthday, which would have been celebrated this month, on February 12th. Awarded the Israel Prize in 2013, in addition to stating that Chilton was one of the "people who changed the face of Israeli theatre", the committee noted that her work "had a deep impact on society and demonstrated how art can affect our lives".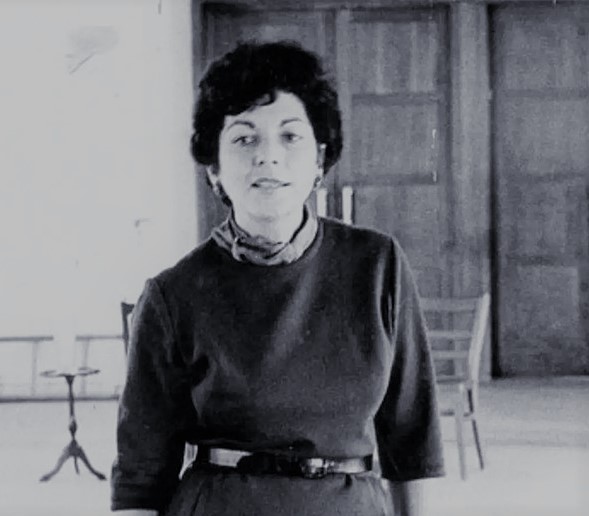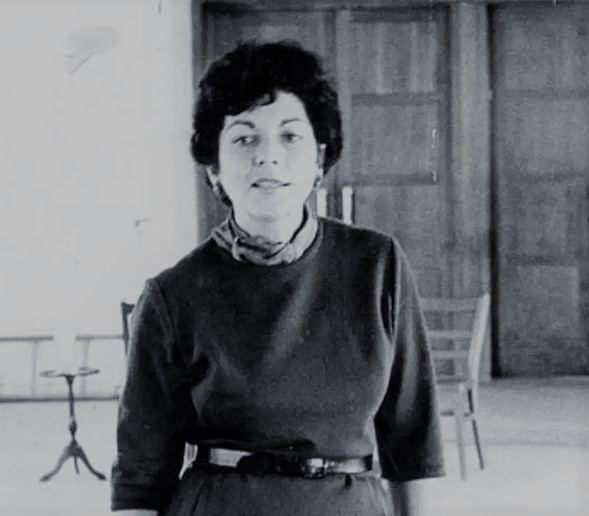 Born Celia Truger in Brooklyn to parents who immigrated from Odessa, she lost her mother to tuberculosis at age 12. Studying acting with Lee Strassberg in New York, the young Celia Truger worked as a model to make ends meet, and took on the pseudonym Nola Chilton. In New York she taught actors such as Michael Caine, Sidney Lumet and Dustin Hoffman, directing the latter in the 1960 Off-Off-Broadway production of Dead End. Like many others, she came to Israel on a visit, and decided to stay, for reasons at once whimsical and profound that she recounted in Uri Barbash's documentary The Prayer of Man: The Story of Nola Chilton. In Israel, she continued to develop her vision of alternative, documentary theatre. For Chilton, theatre is not about putting on a show, it is a way "to give a voice to those who aren't heard."
Viewing theatre as a medium for social change, Chilton worked with alternative, documentary theatre. Her plays focused on refugees, the elderly, mental disorders, workers and Palestinians, looking at people and situations that were not usually represented in the theatre, and looking at them from a close inner perspective, rather than from the privileged distance of a creative artist who assumes to know the internal experience of others. These plays were based on interviews and research with the people whose stories they sought to tell. As a director, Moni Moshonov recalls, she instructed actors to "use yourself to understand others. The character you portray is the subject, not you."
In a special production created for the festival and directed by Igal Ezraty, actors who knew Chilton and worked with her will talk about the director's life and work and perform scenes from plays she directed. Among the plays to be referenced are: The Coming Days, Na'im (based on A.B. Yehoshua's novel The Lover), Strangers, Cappuccino in Ramallah Participating performers will be: Gila Almagor Agmon, Sandra Sade, Salwa Nakara, Leora Rivlin, Limor Goldstein, and Ofra Weingarten. The evening will be moderated by Daniela Michaeli, with guest actor Moni Moshonov.
The festive opening on Thursday, March 10th will feature singer Rana Idris accompanied by six musicians, conducted by Andrei Jubran of the Karrar Ensemble. Idris will sing songs of the classic Arab greats: Oum Kalthoum, Ismahan, Leila Morad.
Festival events will include:
A screening and discussion of Portrait, a film by Kifaya Ayati, Yael Kipper, and Ronen Zaretzky.  The film focuses on Kifaya Ayati, whose former husband is about to be released from jail, and there is concern that he will repeat his pattern of brutal, violent attacks on her. Ayati meets with the families of women who have been murdered by their spouses and paints portraits of these women; a testimony to their lives, and an indictment of society that allows this violence to prevail. The film is in Arabic with Hebrew subtitles. Thursday, March 10th.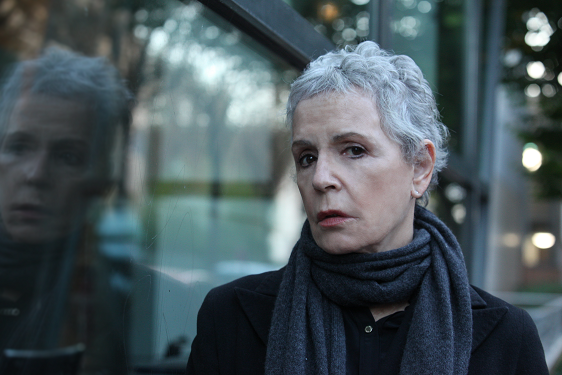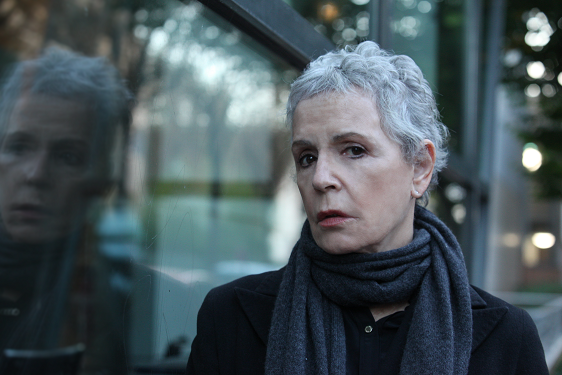 Leora Rivlin in a musical performance Strange City, singing her own lyrics, as well as covers to popular songs. Edited by Nurit Zarhi and Yami Wiesler, performing with Rivlin will be Shaul Besser (keyboards, composition & arrangements), Yami Wiesler (electric guitar), and Gadi Peter (drums). Sunday, March 13th.
A filmed performance of the play Winter in Qalandia, directed by Nola Chilton, will be screened. Following the screening there will be a panel discussion "The Social-Political Theatre of Nola" with Nurit Ya'ari, Itzik Weingarten, Oded Kotler and Sinai Peter. Dalik Wolinitz will perform an excerpt from Here and There in Eretz Israel directed and arranged by Nola Chilton, based on the book by Amos Oz. Monday, March 14th.
A performance of Believe a Day Will Come – Women at War, directed and edited by Nola Chilton, based on the book by Nobel Prize Winner Svetlana Alexeivich. Performers: Hava Ortman, Miki Mevorach, Daniela Michaeli and musician Itamar Miron. The performance will be in Hebrew. Monday, March 14th.
The Arab Woman – a panel discussion moderated by Dr. Rula Hardel, with Maysam Jaljuli, President of Na'amat from the South Triangle; Faada Shehada, member of the Lod Municipality; Almaza Gebara, member of the Taibye Municipality; and Rotem Cohen Kachlon. The discussion will be in Hebrew. Tuesday, March 15th.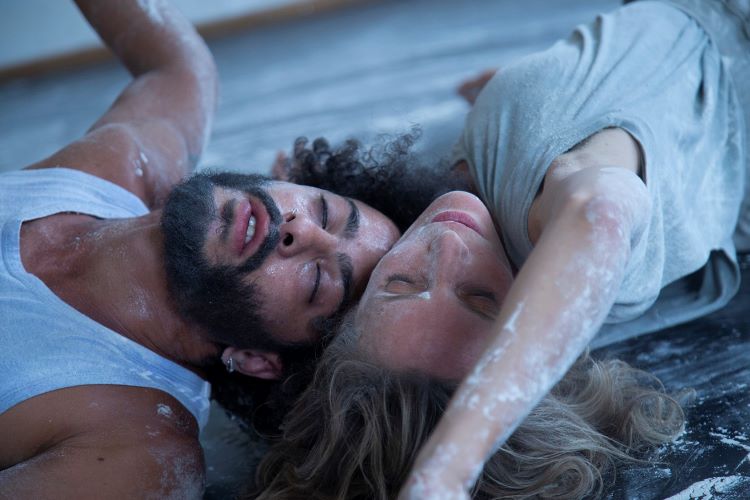 Bread-Womb: a new arrangement of the dance work Bread, which premiered at the From Jaffa to Agripas Festival performed by Ayman Safiah and Sharon Hilleli Assa. Safiah tragically drowned in 2020, and Bread-Womb, choreographed by Hilleli Assa is in his memory, performed by three dancers: Niruz Kopti, Yulia Horani Marab, and Hilleli Assa. Tuesday, March 15th.
Aisha – a one-person play on the murder of women. A production of the Al Majad Theatre, Haifa, directed by Raba Khoury and performed by Lina Faour. The play is in Arabic and Hebrew.
Performances will take place at the Jaffa Theatre, 10 Mifratz Shlomo.
Ticket prices are: Dance performance – 30 NIS; Panel Discussions – Free; Shows/Plays – 50 NIS; ticket for an entire evening – 70 NIS. The full program may be found in English on the Jaffa Theatre website: http://www.arab-hebrew-theatre.org.il/en/show.php?id=6779 . To order tickets call: 03-5185563