Cinema Italia – a festival of Italian films, will take place from April 4 – 14, 2022 with screenings at the Tel Aviv, Jerusalem, Haifa, Herzliya, Holon, Rosh Pina, Sderot and Dimona Cinematheques. Artistic Directors Ronny Fellus and Danny Angelo Muggia founded the festival 9 years ago in cooperation with the Italian Cultural Institutes of Tel Aviv and Haifa, Filmitalia, and Istituto Luce Cinecittà in Rome.
The program will include 11 new films released in the past two years by well-known Italian directors. Among them will be: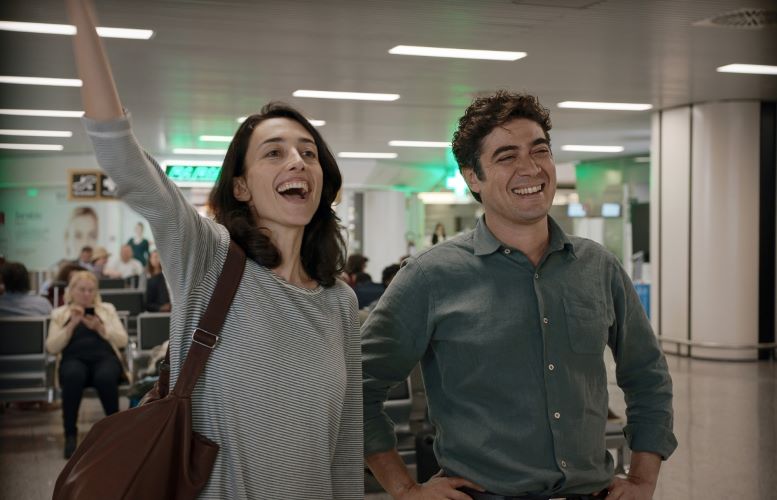 Tri Piani (2020) directed by Nanni Moretti, is an adaptation of Eshkol Nevo's novel (titled Three Floors Up in translation to English), transposing the events from Israel to Rome. An accident takes place on a quiet street, and the film follows three families as they respond to the act, its consequences, and their role in the accident. The film stars Margherita Buy, Riccardo Scamarcio, Alba Rohrwacher and Moretti.
The King of Laughter (2021), directed by Mario Martone, stars Tony Servillo as the popular actor and playwright Eduardo Scarpetta (1853 – 1925) in this biographical drama, which takes place in the heyday of Neopolitan theatre. Scarpetta staged a parody of La figlia di lorio, a tragedy written by Gabriele D'Annunzio. D'Annunzio, a leading poet of the time, sued Scarpetta – marking the first intellectual property lawsuit in Italy.
A tribute to renowned Italian director Lina Wertmüller (1928 – 2021) will include screenings of five of her early films. Wertmüller began her film career as an assistant to Fellini, and began directing in the 1960s. She gained world wide recognition for her films in the 1970s. Seven Beauties (1975) garnered her a nomination for Best Director – making her the first female director to be nominated for an Academy Award. Wertmüller's films to be shown at the festival will include: her first film The Basilisks, which is also known as The Lizards, 1963); Let's Talk About Men, 1965); The Belle Starr Story (1968); The Seduction of Mimi (1972); and Love and Anarchy (1973).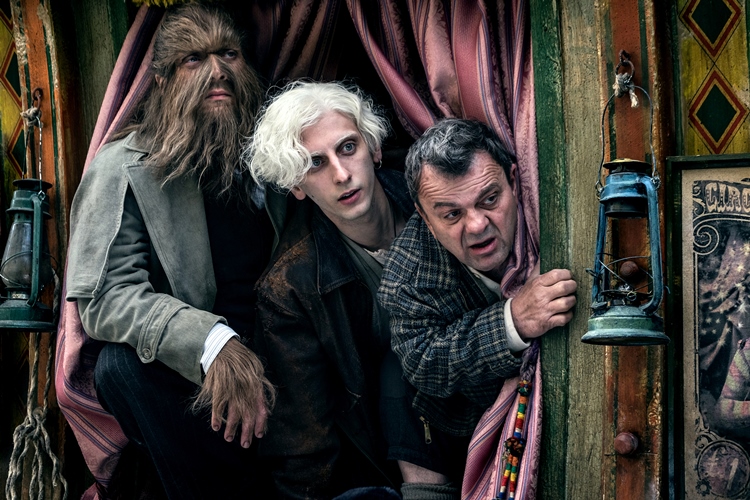 Festival guests will include Gabriele Mainetti, whose film They Call Me Jeeg was screened at Cinema Italia 2016. Mainetti will be presenting his new film Freaks Out. Set in Rome, 1943, the film focuses on four circus artists, trying to survive the Nazi occupation and fight the forces of evil. Paolo Genovese, director of the popular 2016 film Perfect Strangers, will be attending the festival to present his new film Superheroes, which focuses on the relationship between an artist and a physicist.
I've had the opportunity to view two of the festival films:
Welcome Venice (2021), directed by Andrea Segre, and L'Arminuta (2021), directed by Guiseppe Bonito. Welcome Venice is set on the island of Giudecca in the Venice Lagoon, and reflects the impact of the COVID 19 pandemic on a city whose economy has come to rely more and more on tourism. The lagoon is also known for its soft-shelled crabs, called Moeche. The film focuses on the relationship between two brothers – Piero, a former ne'er-do-well for whom the tradition of fishing and catching Moeche has been a much-needed anchor in his life, and Alvise, who runs a business of renting apartments out to tourists. Slow-paced and reflective, steeped in underlying tensions, the drama reveals the way of life on the island, the changes that are taking place, and their impact.
Giuseppe Bonito's L'Arminuta (A Girl Returned) is set in 1975, and focuses on the experiences of a 13-year-old girl who is returned to her birth family, after being raised from infancy in a foster family. The film unfolds from the girl's perspective, lending a sense of suspense, as she is deposited, unwillingly, at the doorstep of a family who are strangers to her, without knowing why she has been sent away from the only home she remembers. Sofia Fiore delivers an excellent performance as L'Arminuta, who was raised in a loving, affluent, home, and finds herself living in poverty with the parents who gave her away as an infant, and siblings she has never met. Most striking is the relationship between L'Arminuta and her younger sister Adriana (Carlotta de Leonardis). A stoic and steely-nerved pragmatist of necessity, Adriana is the first to meet L'Arminuta. Holding her baby brother in her arms, dressed in baggy shorts and a rumpled, old undershirt, her hair in a sloppy braid, Adriana opens the door to the newcomer, who is dressed in a perfectly ironed elegant blue dress, and carrying a matching coat on a hanger. The disparity between their appearance speaks volumes. Adriana has her priorities straight, telling L'Arminuta, "Soon this dress won't fit you. Give it to me next year." Although the circumstances might have lent themselves to a melodrama, Bonito's delicate, sensitive, depiction of her struggle as she contends with her new surroundings, determination to uncover the reason for her banishment, and desperate desire to return to the place she knows as home, result in a deeply moving, thought-provoking film.
The full program with dates and screening times may be found on the websites of the individual cinematheques.