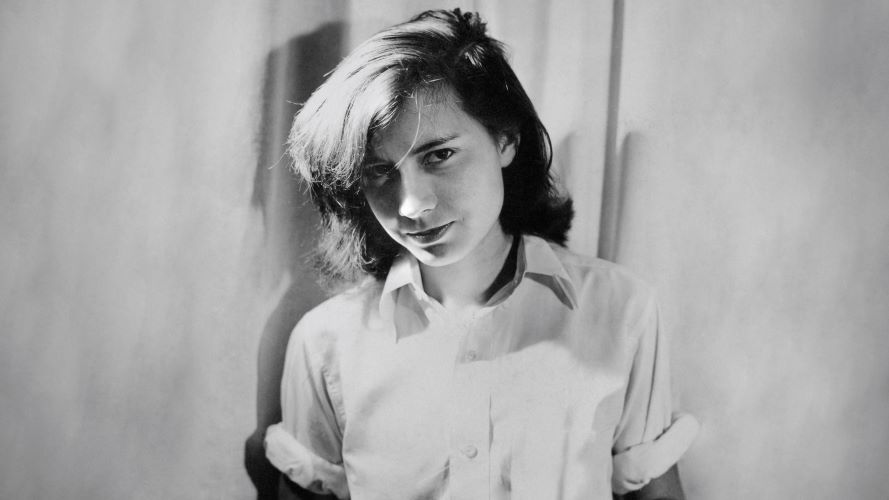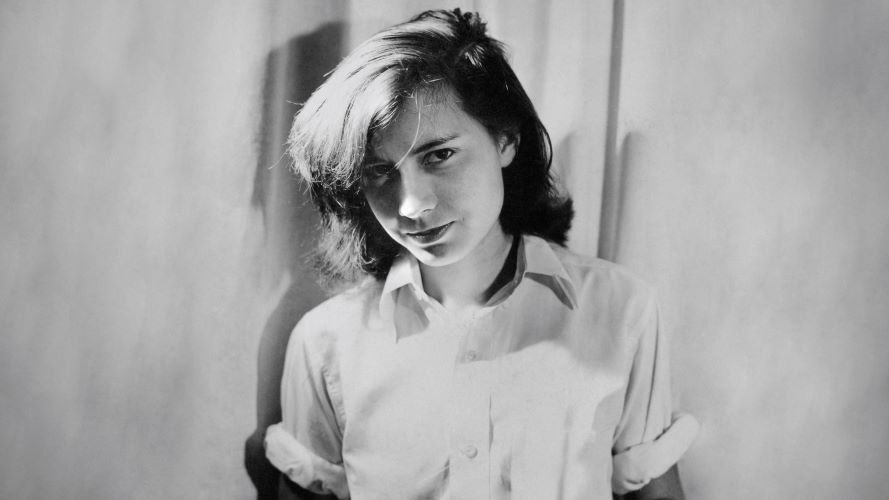 Patricia Highsmith is well known for her psychological thrillers, many of which were made into films, yet The Price of Salt, one of her most significant novels, was originally published under a pseudonym. Eva Vitija's documentary focuses on the private aspects of Highsmith's life, relying on the writer's private journals as well as interviews with family members, friends, and former lovers. Yet I was most struck by Highsmith's own words, written for her eyes alone. The writing is so precise, vivid, and evocative, I felt a new appreciation for Highsmith's immense talent.
Highsmith's first novel Strangers on a Train, published in 1950 was famously adapted to film by Alfred Hitchcock, and years later, inspired Danny DeVito's 1987 film Throw Momma From the Train. Her series of novels centered on the character of Tom Ripley, comprises five books, and several of these have also seen film adaptations, of these, the best known is perhaps The Talented Mr. Ripley, filmed as Plein Soleil (Purple Noon) starring Alain Delon in 1960, and again under the original title in 1999, starring Matt Damon. Yet the social-political climate of the time, and family considerations compelled Highsmith to publish her second novel, The Price of Salt, under the pseudonym Claire Morgan. The novel stands out from the literature of its time for depicting a lesbian relationship that has a relatively happy ending – no one dies, and no one regrets being a lesbian. In 1990 Highsmith re-issued the novel under her own name, and with a new title: Carol.
Born in 1921 to a ranching family in Texas, Highsmith had a complicated relationship with her mother. Or to put it in the words of author Marijane Meaker, Highsmith's friend and lover: "her mother was a bitch." Yet at least initially, Highsmith strove to comply with her mother's wishes, even when it meant dating a boyfriend her mother selected, of whom Highsmith writes that kissing him was "like falling into a bucket of oysters." Putting distance between herself and her mother, young Highsmith spent time in Europe, where she first had the idea of Tom Ripley's character. Throughout her life, she would move back and forth between Europe and the US, yet always, her relationships with women were concealed from the public. The reactions of her Texas relatives interviewed for the film to information about her love affairs are fun to see. Most interesting are the interviews with friends and lovers Marijane Meaker, who conveys a sense of the era as well as insight into Highsmith, Monique Buffet and Tabea Blumenschein. Yet the ultimate pleasure of the film is to be found in the beauty of Highsmith's own words, as heard through the voice of Gwendoline Christie (Brienne of Tarth in The Game of Thrones).
Loving Highsmith will be screened in the Arts & Culture program of Docaviv 2022, with the film's director present at some of the screenings. Screening dates and times are available on the Docaviv website.
Loving Highsmith
Switzerland/Germany/2022/83 min/English, French and German with Hebrew and English subtitles
Director: Eva Vitija; Production: Franziska Sonder, Maurizius Staerkle Drux; Script: Eva Vitija; Editing: Rebecca Trösch; Cinematography: Siri Klug; Sound Design: Juliane Vari; Music: Noël Akchoté