The 31st International Jerusalem Puppet Festival will explore themes of the future – time, space, technology, and the search for humanity in the digital age. The festival will take place from August 14 – 18 at the new Davidson Theater in Liberty Bell Park in Jerusalem. The festival stands out in its creativity and artistry, featuring a diverse and exciting selection of international and Israeli visual theater, with shows for children as well as adults – there is something for everyone.

Opening night will take visitors out-of-this-world with performances, skateboard stunts, electronic music, singing, and a musical performance by international festival guest, puppeteer and virtuoso musician Santiago Moreno! Under the artistic direction of Guy Biran, the show is appropriate for ages 8 and up, and is without words. It all takes place at the skatepark in Liberty Bell Park at 22:00 – admission to opening night is free with prior registration on the International Jerusalem Puppet Festival website.
International Productions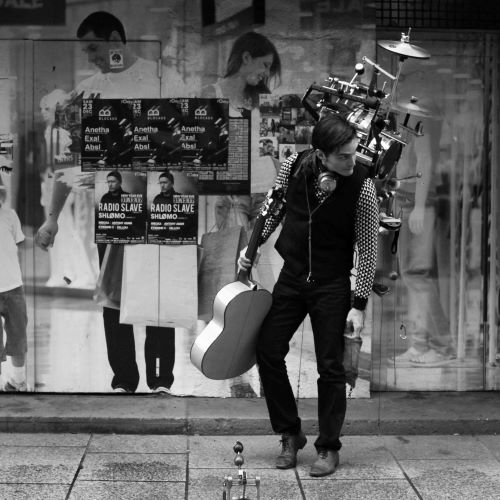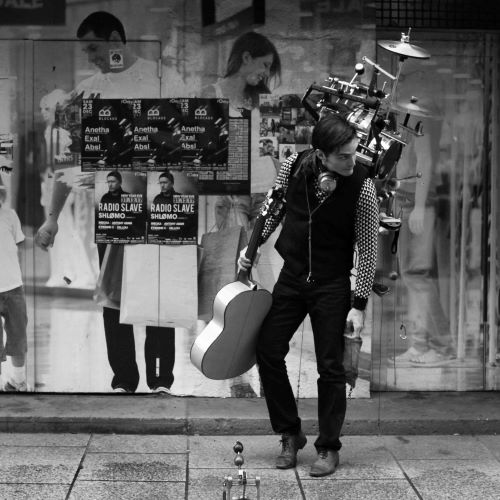 Cozy One Man Band by Compagnie La Muette-France will feature musician and puppeteer Santiago Moreno in musical object theater that combines a table puppet, objects and music.  Compagnie Bakélite will present Invaders – wordless object theater on a table, inspired by 50s science fictions films. The Naïve Theatre Liberec will present a love story without words, between two dogs who are separated by a fence: Choo. Choo, Whistle. Woof. Dates and performance times are available on the Train Theater website.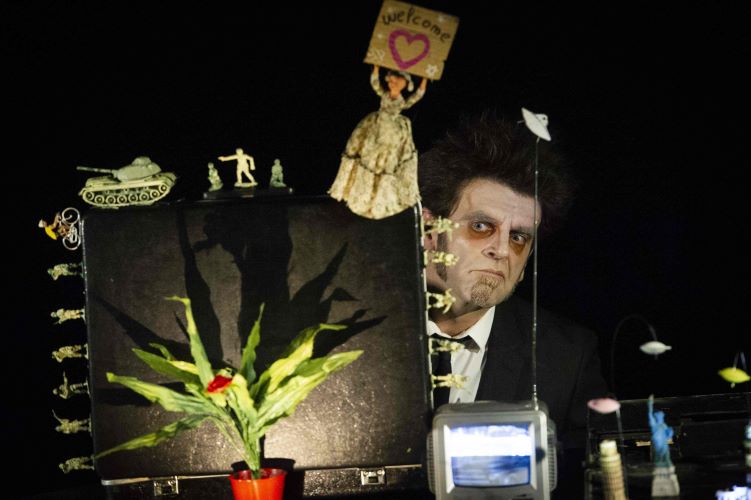 The traditional outdoor event will focus on visions of the future with works by over 20 artists featuring installations, shows, movement, voice, and sound performances. Among the works to be experienced are: a robotic 'barbecue' on the moon, a laughter-charged time machine, a giant mammoth that emits fortunes, a black hole that invites you to dive into it, a jump into the Amazon rainforest that won't get you wet, a lab for engineering futuristic animals, a wishing lake, a time machine launch station and more. Artistic directors: Dafna Kron & Shahar Marom. All this will be on display Monday – Thursday between 17:30-20:30 at the Liberty Bell Park project complex, Jerusalem.
The Children's Program will present a variety of shows, including: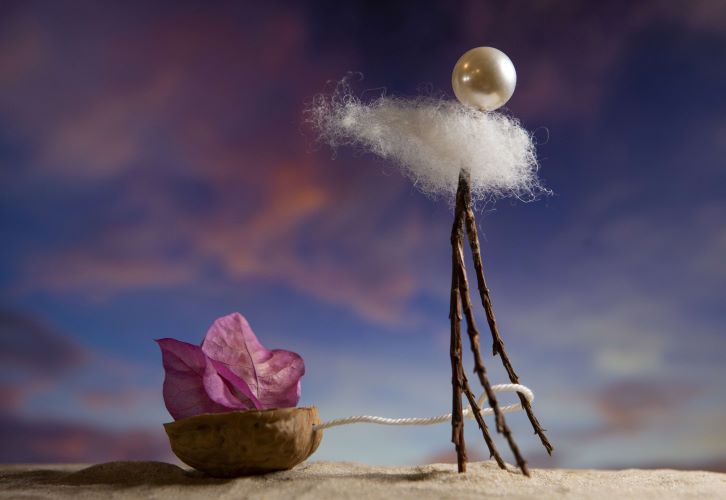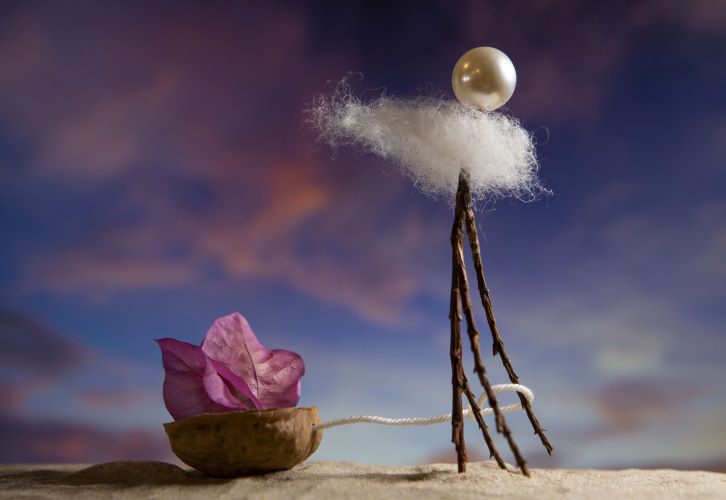 The premiere of Louisa by Iris Domany. A video and animation artist, Domany invites viewers to become acquainted with Louisa – a girl made out of a spiky branch and a somewhat prickly, somewhat shiny pearl. When Louisa arrives at school on Monday, all the girls make fun of her because she is different from them. Louisa sets out on a journey after a soft place, a place without spikes, where others are accepted. Will she reach this place? And who will give her a hand along the way? A story about the exceptional, and accepting the other, combining live video, animation, puppet manipulation, acting and live music. Recommended for ages 4 – 9, the show is in Hebrew, duration: 45 minutes.
A Sick Day for Morris McGee by Maayan Resnick & Ayelet Golan, is based on the eponymous book by Philip C. Stead. Every morning, Morris goes to the zoo where he works and spends the day with his good friends. Morris bathes and hugs the animals, plays and laughs with them, and sings lullabies. But one day when Morris doesn't show up the worried animals decide to do something for him. A heart-warming story about a unique friendship, in an enchanted world. Recommended for ages 3 – 8, the show will be presented in English (at 10:00) and in Arabic (at 11:30). Duration: 45 minutes.
PayPer Play, by Andrea Constanzo Martini, tells the story of a lonely character living in a room entirely made of cardboard boxes, secluded from the outside world. His only connection to reality: a tv screen and a crazy salesman. Trying to fill the inner void, he seeks for an escape to solitude through compulsive online shopping. A wrong order, however, will set in motion a chain of events that will soon throw him out of control. Performed with body, objects and words. Everything is made of cardboard.
The Program for Adults includes: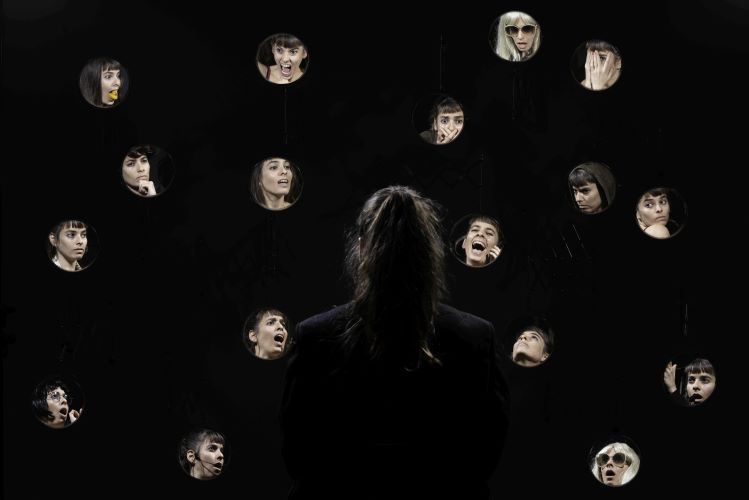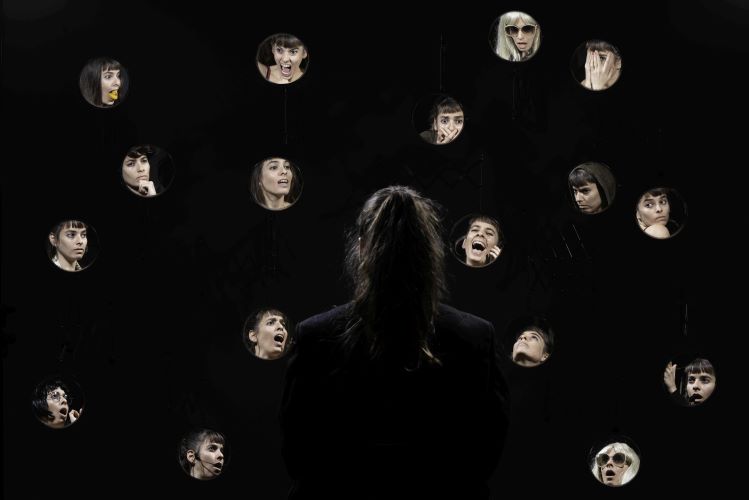 Echo Echo One One by Ayelet Golan, who describes her show: I've called the very best coaches into the training ring: wellness experts, beauticians, religious leaders, politicians, close friends, influencers, and mythological characters from legends and songs to help me practice confidence. Am I confident it will work? You can be confident that I am not. But, let's face it till we make it, or at least try. Don't let them see you sweat. Through transformative imitation-games and materials from the internet, live video, sound and voice manipulations, movement and objects, the audience is invited into an imaginary training arena where we will practice the mechanisms of self-confidence, and learn how to control it.
Shikun Galuyot by Zoya Kenigsberg and Shoshana Dror. Shoshana and Zoya met at their Youth Aliya boarding school. Today, twenty years later, they meet again to create a joint show that weaves together the stories of their lives. Shoshana's family made Aliya from Ethiopia and Zoya made Aliya from the Soviet Union. On stage they move among languages, accents and identities. They lend one another their language and style of expression. They ask questions about identity and about the ability to see the other beyond and through language and mother tongue. This is a story of loss and fragmentation of an immigrant generation, the story of belonging to a homeland. It is a story about the meeting of two distant cultures and their intertwining into one human story. Documentary theater, with visual theater, illustrations, objects & images. *A performance as a feminine place of participation
An additional special event at the future will be the Back to the future – Illustration Workshop, in partnership with Outline Festival. Using simple lines, illustrator Sasha Naumov creates a fantastic fictional reality, which mixes the past, present and future together and produces a fictional Jerusalem. The children festival guests will be invited to color the illustrations and at the end of the festival they will hang them as an exhibition in the city center as part of the Outline Festival. Sasha Naumov is a Jerusalem-based illustrator, graphic designer, animator, artist and musician. His illustrations are characterized as being childlike, sly, original and evoking joy. The Outline Festival is celebrating illustration and the written word with a week of exhibitions and art events open to the general audience. The festival will feature 13 different exhibitions and a variety of events will take place in galleries, museums, exhibition spaces, culture and art institutions and in the city streets, in partnership with the city's institutions. This year the theme is "repetitions".
The full program and ticket information may be found on the Train Theater website: https://traintheater.co.il/en/festival/2022
*Festival information and texts provided by the International Jerusalem Puppet Festival, with light editing for clarity.