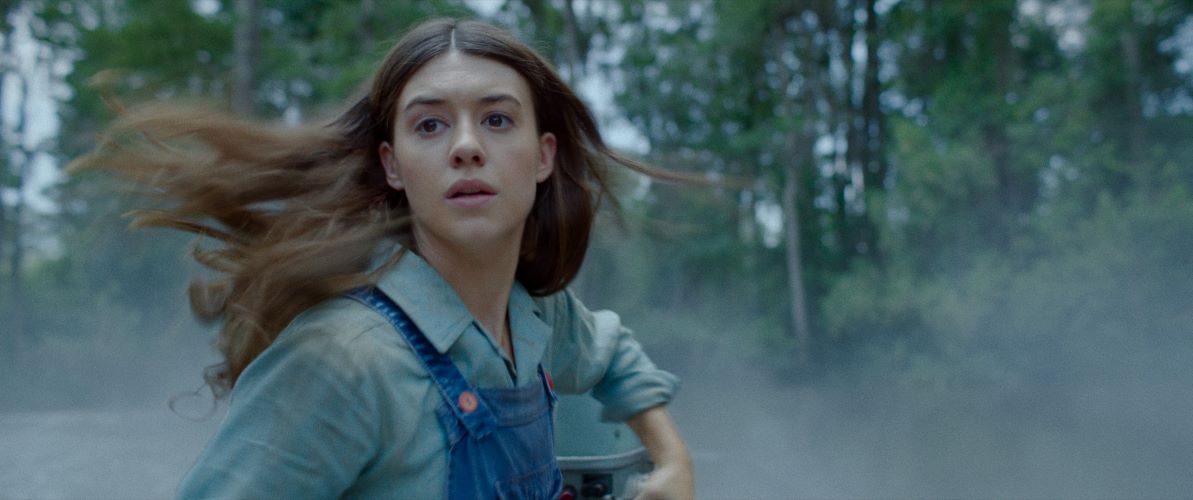 Sultry and mysterious, Taylor Swift's song Carolina evokes the wilderness within a lonesome soul, the haunting song resonates with all that Where the Crawdads Sing – the film for which the song was written – might aspire to express. Yet the film tells its tale of abandonment, poverty, abuse, and murder in such a placid manner, smoothing over any possible rough edges, that it is bereft of emotional depth. Directed by Olivia Newman with a screenplay by Lucy Alibar, the film is an adaptation of Delia Owens' popular, eponymous novel, which follows the life of Kya, a young girl surviving on her own in the marshes of North Carolina. Daisy Edgar-Jones (Normal People) delivers a sensitive portrayal of Kya, her gaze and body language convey a sense of the young woman's inner world that is far more affecting than the flowery voice-over narration. Shot on location in the marshes and swamps of New Orleans, the scenes of nature are beautifully filmed by Polly Morgan, and make it easy to see why Kya might prefer nature to people, especially since the townspeople persist in calling her "that marsh girl".
The film opens with a murder mystery as two boys discover the dead body of Chase Andrews, a handsome fellow who is one of the town's social elites. But little time is lost before fingers are pointing at the outsider, Kya, the marsh girl.  Tom Milton (David Srathairn), the kindly lawyer, steps in to defend Kya, and the film shifts back and forth between the 1969 trial and the story of Kya's past.
Kya's early years are depicted with the soft glow of nostalgia, as she paints side by side with her mother (Ahna O'Reilly), or shares hugs and giggles on the couch. Pa's (Garret Dillahunt) violence is conveyed in one striking, brutal scene, and the mother leaves the home, with Kya's older siblings departing, one by one, not too long afterwards, leaving her alone with her abusive father. She manages to get along with him, until he too disappears, and she is left to fend for herself. Jojo Regina infuses the young Kya with a spark that makes it seem plausible that at 10 she has enough survival skills to manage on her own.
Luckily, Kya finds a pair of fairy godparents in Jumpin' (Sterling Macer Jr) and Mabel (Michael Hyatt) who run a small store and buy mussels from her. Mabel teaches her some rudimentary arithmetic and even supplies her with clothes and shoes from the church donation box. Yet Jumpin' and Mabel, like the other characters in the film, are never really explored as people, beyond their role as "the only people who cared about Kya." In this glossy depiction of life on the marsh, Kya's extreme poverty is also seen in soft focus. The older Kya (Edgar-Jones) is a radiant beauty. Apparently, a steady diet of grits is not an obstacle to glowing health and shining hair. Kya's wardrobe has me wondering whether my neighborhood might have a magical church donation box too – she has so many pretty dresses, they don't look at all worn, and they all fit perfectly!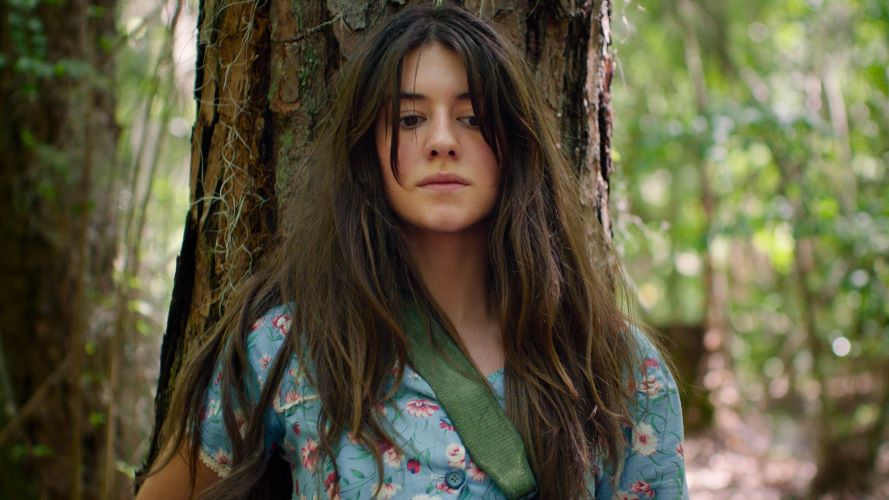 Although Edgar-Jones convincingly conveys Kya's social awkwardness and naivete, as well as her inner conflicts – longing for companionship, she trusts no one and fears abandonment – the almost magically easy solutions to some of her problems (devastatingly handsome Tate teaches the teenage Kya how to read) are more appropriate to a rom-com than a murder mystery or character-driven film. This sense of confusion is magnified when one reaches the film's end, which I will refrain from revealing. Everything in the narrative appears to relate to a certain theme, yet that is undermined by the new information. Yes, it's the same as the book, so that readers will not be surprised by what they learn. Yet I found the book to be just as problematic in that sense, leaving me feeling that the book, and film, had not really found the best way to say what it seemed to want to say. I think Taylor Swift said it best in her song.
Where the Crawdads Sing
Director: Olivia Newman; Screenplay: Lucy Alibar; Cinematography: Polly Morgan; Editor: Alan Edward Bell; Music: Mychael Danna; Cast: Daisy Edgar-Jones, Taylor John Smith, Harris Dickinson, Michael Hyatt, Sterling Macer Jr., David Strathairn, Jayson Warner Smith, Garret Dillahunt, Ahna O'Reilly, Eric Ladin