The tragic tale of Cio-Cio-San – Madama Butterfly – will be performed at the Israeli Opera from December 2 – 12, 2022, in a striking production directed by Mariusz Treliński, and conducted by Dan Ettinger.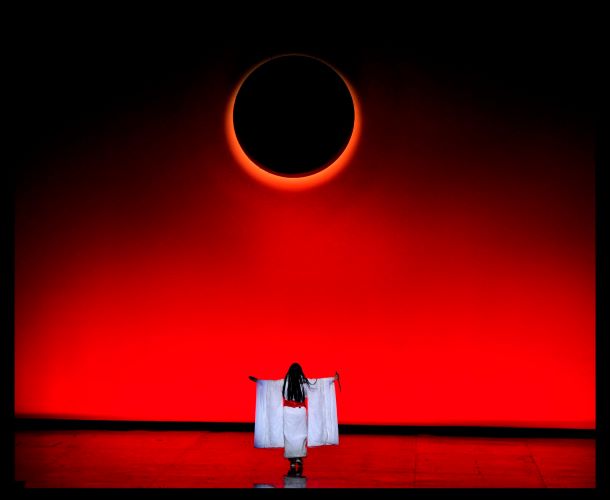 Giacomo Puccini was inspired to create the opera after seeing David Belasco's one-act play Madame Butterfly: A Tragedy of Japan in London in 1900. Following the opening of Japan to foreign trade, there was a fascination in Europe with Japanese art and culture that influenced many artists of the time, such as Van Gogh, Degas, and Whistler. Geisha dramas were popular, reflecting the way in which Western culture of the time objectified Japanese culture, even whilst learning from its traditions and artistry. Belasco's play was based on the short story Madame Butterfly (1898) by John Luther Long, who had written it after hearing the stories of his sister Jennie Correll, who had spent time in Japan with her husband, a Methodist missionary.  In addition to relying on these works, Puccini's collaborators, Giuseppe Giacosa and Luigi Illica (La bohème, Tosca) researched Japanese culture and customs for the libretto, while Puccini looked to Japanese music, incorporating Japanese folk songs and instruments such as tam tam and bells into the score. These stand in contrast to the Western music, emphasizing the divide between the cultures, Puccini even quotes The Star-Spangled Banner.
Cio-Cio-San's tale is a sad one, the 15-year-old is forced to become a geisha when her wealthy family loses its money. However, when she is married to the American Naval Officer, Lieutenant Pinkerton, she comes to the marriage with hope and love. She even converts to Christianity, to be more at one with her new husband, even though it distances her from her family and community. Unbeknownst to her, she came as part of a deal: Pinkerton has signed a lease on a house that came with a wife, and with the understanding that he can terminate the lease at any time. When Pinkerton eventually leaves on assignment, she is certain that he will return to her. Alone in Nagasaki with her servant Suzuki, Cio-Cio-San falls on hard times, but she remains naively faithful and hopeful. In Pinkerton's absence she has given birth to their son, and she is certain that Pinkerton will return to them, even though three years have passed without a word from him. Pinkerton does return to Japan, but with him is his American wife, and they wish to take the child with them. Cio-Cio-San, devastated, agrees, and uses her father's dagger to kill herself.
Written at a time when the West objectified the East, and the tale of a woman sacrificing all for the sake of love would be considered romantic, as one listens to the breath-taking music of the opera today, it acquires new meaning and relevance. Directed by Mariusz Treliński, with spectacular set design by Boris Kudlika, Madama Butterfly will be conducted by Dan Ettinger. Soloists in the opera: Aurelia Florian and Alla Vasilevitsky will alternate as Cio-Cio-San, Valentin Dityuk and Otar Jorjikia alternate as Pinkerton, Ionut Pascu and Oded Reich alternate as Sharpless, the American Consul; Shay Bloch is Suzuki.
Tickets and additional information may be found on the Israeli Opera's website.