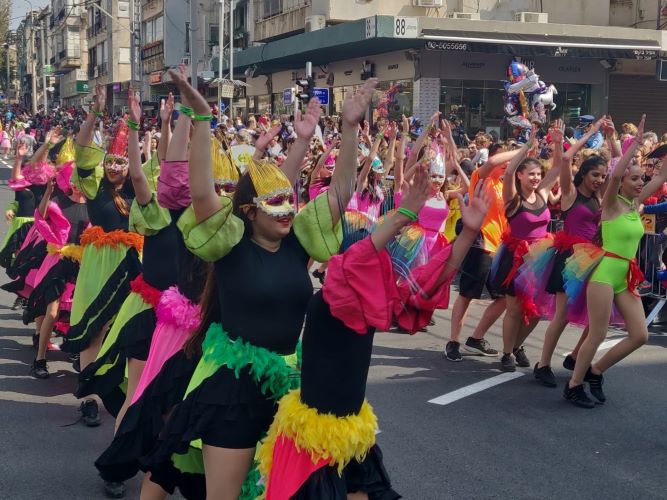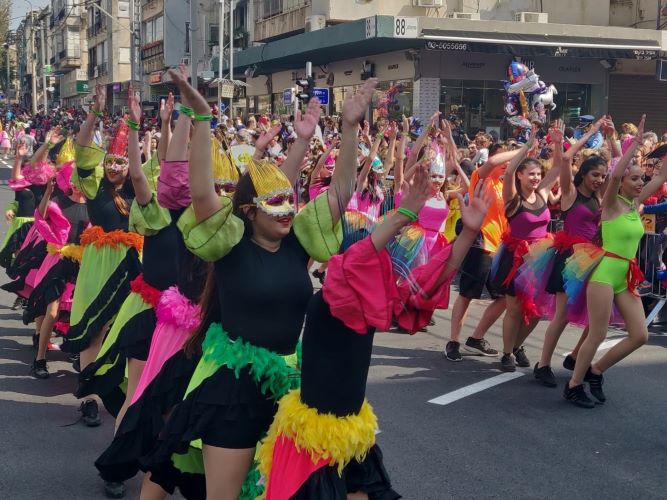 Celebrate Purim with the traditional Adloyada – Purim Parade! The Holon Purim Parade is back after a three-year absence (due to COVID) with all the exciting giant inflatable characters, acrobats, dancers, and a new route! The parade will take place in Holon on March 7, 2023, starting at 12:00 – welcome one and all!
Noa Kirel, who will be representing Israel at this year's Eurovision, will perform at the parade's closing party, at its ultimate destination opposite the Holon Design Museum on Pinhas Alon Street. The new route will start on Moshe Sharet Blvd. (Opposite the Steinberg Center), will continue along Alufei Zahal Street and Golda Meir Blvd. up to the Holon Design Museum on Pinhas Alon Street. The Adloyada is produced and directed by Haim Mesika, and under the artistic direction of Eran Fisher.
The Adloyada will feature a colorful array of giant sets, costumes, dances, and circus elements as well as other surprises in a festive parade. Look for: a knight riding a galloping horse, the floating house from the movie UP, Cinderella's magical carriage, Alice's Wonderland complete with the Mad Hatter, a 6-meter King Kong, acrobats performing daring feats, an enchanted castle, dragons, knights, robots, and 3.5-meter-high dinosaurs who will engage with the audience.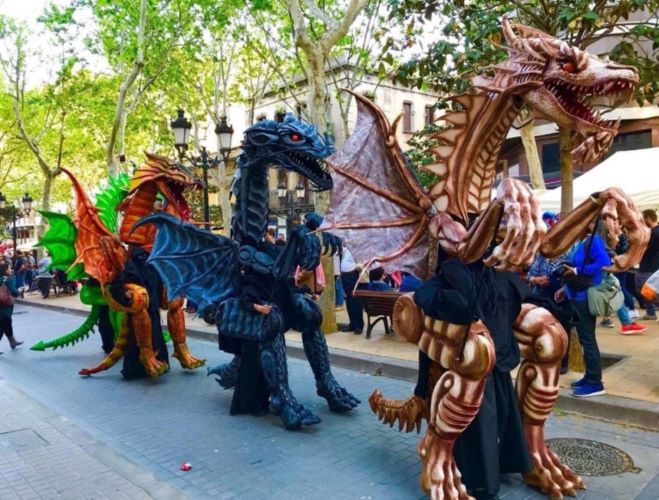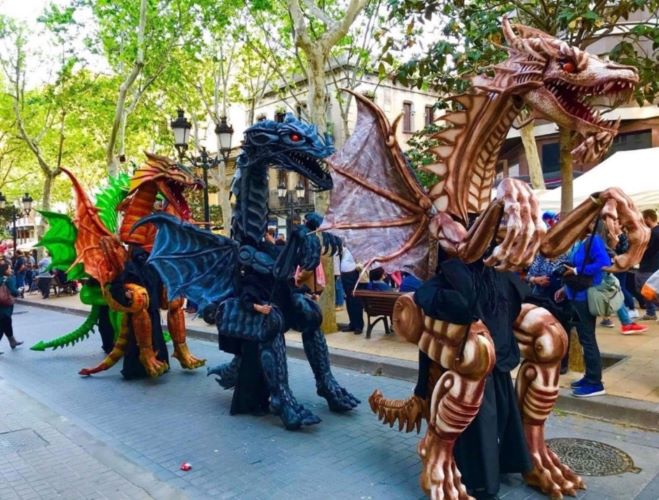 Special guests from abroad include Todozancos from Spain, a company that specializes in working with stilts, merging circus arts, street theatre, manipulation of objects, and improvisation in their performances. Hailing from Spain as well are Alucinarte Animacion, who will be performing with three huge dragons. Flag Wavers from Italy will arrive in medieval costume, marching to the beat of a drum, in a performance of rhythmic flag waving. Everyone is invited!