The French Film Festival will be celebrating its 20th anniversary this year with screenings of 17 films that represent the diversity of French filmmaking – social dramas, comic dramas, films that relate to issues of gender, education, discrimination, and last but not least, love. The festival will take place from March 15 – 25, 2023 with screenings at the cinematheques in Tel Aviv, Jerusalem, Haifa, Herzliya, Sderot, and Rosh Pina.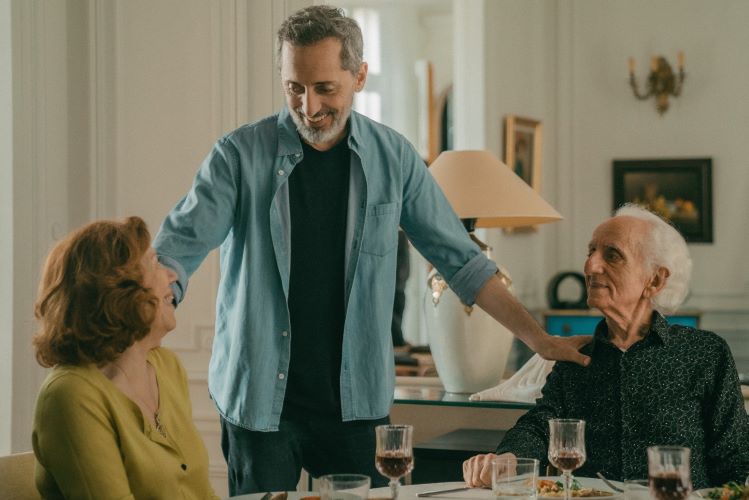 Opening the festival will be Reste un peu (Stay With Us), written and directed by Gad Elmaleh, who also stars in the film. Comedian and actor Elmaleh, having already established his career in French, with both stand-up performances and films, has recently become well known to English speaking audiences through his comedy tour and Netflix series Huge in France. Reste un peu is a very personal film for Elmaleh, inspired by his own recent religious contemplations. In the film, Elmalah returns to France after spending three years in the United States, to visit his parents David and Régine (who are portrayed by Elmaleh's real parents). He dares not tell them of his recent conversion to Catholicism, and when he does, they are determined to bring him back to Judaism. Elmaleh will arrive in Israel for two performances scheduled around the dates of the festival and will attend the opening night premiere of his film. Reste un peu will be released in Lev Cinemas on March 23, 2023.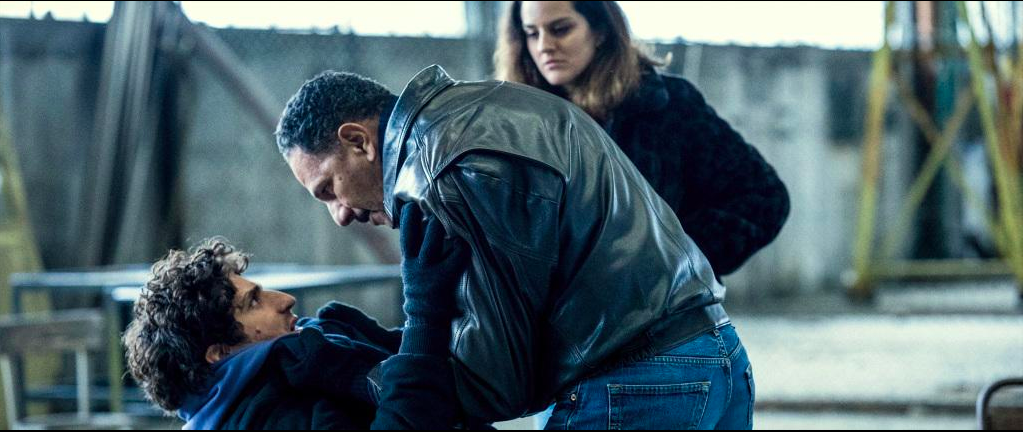 Closing the festival will be the film L'innocent, directed by Louis Garrel, who co-wrote the screenplay with Tanguy Viel and Naëla Guiget, and also stars in the film. Nominated for 11 Cesar Awards (the film won Best Screenplay as well as Best Supporting Actress for Noémie Merlant), the film focuses on Abel (Garrel) who finds out that his mother Sylvie (Anouk Grinberg) is planning to marry Michel (Roschdy Zem), a man in prison. Abel is horrified and enlists the help of his best friend Clémence to protect his mother from this serious mistake. The film will be distributed in Israel by Nachshon Films and is scheduled to be released in July 2023. An initiative of Eden Cinema, the French Film Festival takes place in cooperation with the Institut Francais, Unifrance Films, and the French Embassy in Israel. The festival is under the artistic direction of Eden Cinema CEO Caroline Boneh, together with Guillame Mainguet, the attaché for cinema and audio-visual affairs at the Institut Francais in Tel Aviv.
Many of this year's films are concerned with the relationship between parents, or other adults, and children, such as The Sixth Child, The Nannies, Other People's Children, and Full Time. Two very striking films which I've had the opportunity to view are Libre Garance!, directed by Lisa Diaz, and Petite Nature, directed by Samuel Theis.
Libre Garance! (English title: Time to Get Away) is set in 1982 in the French Cévennes region, where 11-year-old Garance lives with her parents and younger sister. The family is part of a group of people who have come to the area to lead an alternative lifestyle, one that is not entirely approved of by the locals. The children lead a life immersed in nature, sharing in the joys and  responsibilities of an agricultural life, with a great deal of freedom and independence as well. The film reflects Garance's awareness and understanding of the events around her, one that is shaped primarily by a child's acceptance of her parents' values and beliefs. Sensitive, courageous, and intelligent, Garance is aware of the political arguments within the group, as some urge more extreme political action; arguments that directly affect her family life. When two Italian activists rob a bank, the ideological divide shifts from the theory to practice, and Garance draws her own conclusions. The coming of age film features a strong performance by Azou Gardahaut-Petiteau as Garance, creating a memorable and sympathetic character.
Petite Nature (English title: Softie) depicts a very different way of life. 10-year-old Johnny (Aliocha Reinert) lives with his mother Sonia (Mélissa Olexa), his older brother Dylan and younger sister Mélissa, in the home of Sonia's abusive boyfriend, until that situation becomes untenable, and they must move out. Living in a poor, rough, neighborhood, the quiet, sensitive Johnny is unequipped to deal with the local bullies. Sonia comes to his aid, but lashes out at him, admonishing Johnny to "stop being so weak." There's a glimmer of light in the form of Mr. Adamski (Antoine Reinartz), a teacher who genuinely cares about his students. Seeing Johnny's potential, he encourages the shy, withdrawn boy. But for Johnny, who does not have much thoughtful, adult guidance in his life, this awakens complex feelings. Exposure to a wider world heightens his awareness of the practical and intellectual poverty at home. Johnny is drawn to Adamski and the world he represents. Yet this is tangled with Johnny's emerging sense of his own sexuality, and his attraction to males, another subject that he cannot articulate or begin to discuss at home. Petite Nature is an honest and sensitive look at coming of age from a queer perspective.