There are so many fun events coming up during the Passover vacation – music, film, theatre and more! Here are some recommended highlights: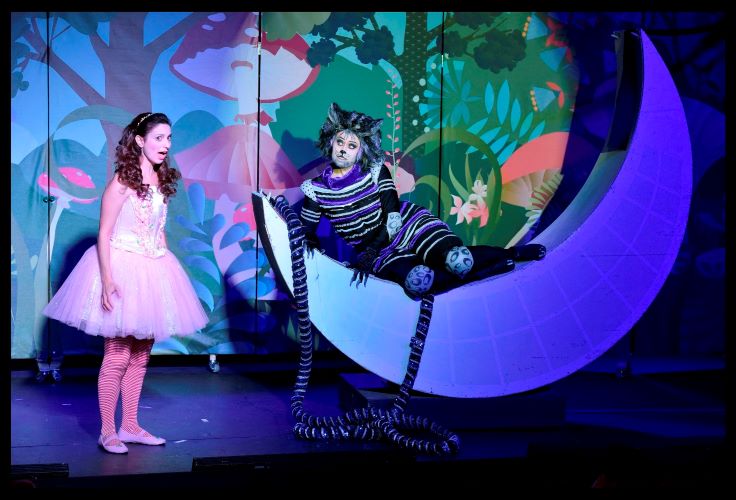 The Israeli Opera will present two operas in Hebrew: Rossini's Il barbiere di Siviglia and Alice in Wonderland, with libretto and music by David Sebba. Sung in Hebrew, with a duration of about an hour, these light operas are a wonderful way to introduce children to the richness of this art form. Directed by Shirit Lee Weiss, Il barbiere di Siviglia has been translated into Hebrew by David Sebba and adapted for younger audiences, with colorful set and costumes by Yotam Rotem and performances by the talented soloists of the Israeli Opera. Figaro the barber is one of opera's most amusing characters, and Gioachino Rossini's lively music will be enjoyed by all. Performances will take place on Saturday, April 8th at 11:00 and then again at 13:30.

Alice in Wonderland, directed by Gadi Schechter, is based on Lewis Carroll's beloved classic, as the audience is invited to join Alice on a musical adventure as she meets the White Rabbit, Mad Hatter, Cheshire Cat and of course, the Queen of Hearts. Performances will take place on April 10th at 10:30 and 13:00.
The operas are recommended for ages 5 – 10, and tickets are 70 NIS. The entrance to the performances will be from 28 Leonardo da Vinci Streeet. Tickets may be ordered online from the Israeli Opera website.

The Tel Aviv Cinematheque will get the party started early, with movies and special events for all ages from March 28 – April 13, 2023.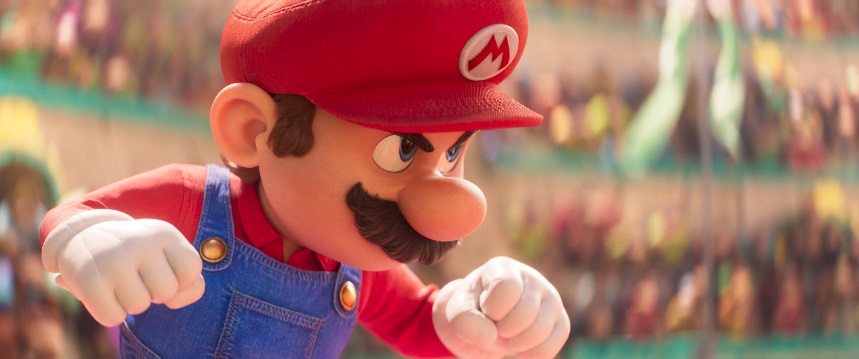 Featuring new movies – The Super Mario Bros. Movie, The Amazing Maurice, and Even Mice Belong in Heaven – as well as classic children's films, events will include interactive sing-along screenings, workshops, and free activities for kids in the cinematheque lobby. The movies are recommended for ages 2 – 9 (depending on the specific movie) and workshops are recommended for ages 6 – 15 (depending on the specific workshop). The full schedule (in Hebrew) is on the Tel Aviv Cinematheque website.

On Monday, April 3rd there will be a sing-along screening of one of my favorites – Frozen, recommended for ages 5 and up.
Another film I've seen and enjoyed – Bigman (original title Strijder), directed by Camiel Schouwenaar, focuses on Dylan, who, along with his best friend Youssef, dreams of becoming a professional football (that's soccer to Americans) player. They're on their way to making it happen, playing in a youth league coached by Dylan's father. There's a competition coming up, sponsored by football star Soufiane Touzani (the real-life star player makes a nice cameo appearance in the film), and the rumor is that scouts will be in attendance. Dylan is a skilled athlete, and fiercely competitive. When an accident leaves him with a spinal cord injury, he is determined to play football once more, a determination that borders on denial. Mail Cillikens portrays Dylan's response to his injury, with emotional complexity and depth as he deals with painful realities and finds his way towards accepting what cannot be changed, while striving to extend his abilities to the fullest, with very creative results. His friendship with Youssef (Anouar Kasmi) is affected by Dylan's injury, the balance of their former friendly rivalry is upset, as Dylan can no longer compete. Dealing with difficult subject matter in an honest and direct way, the film also focuses on the relationship between parents and children, and the ups and downs of having a father who is also the team coach.  The film is recommended for ages 9+ and will be screened on April 4th.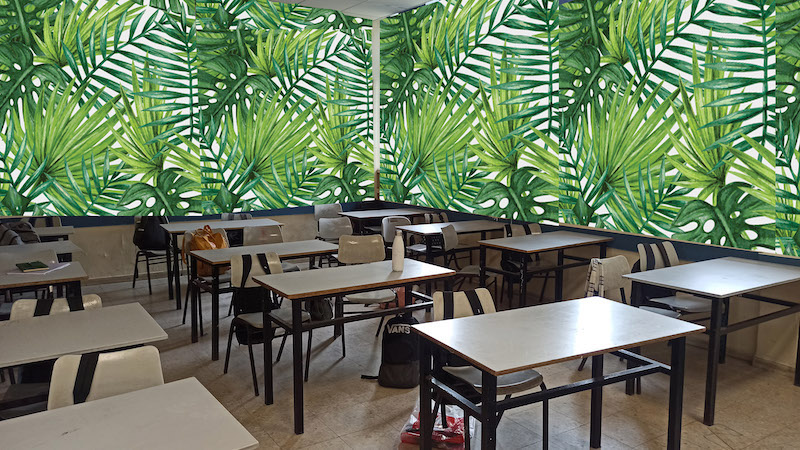 The Autonomous Art Biennale will take place at the Gymnasia Herzliya high school in Tel Aviv (103 Jabotinsky St) from March 31 – April 13, 2023. Works by 30 international and local artists will be featured in the main exhibit – "Experiments in Learning", jointly curated by Dr. Roy Brand, Sandra Weil and Rula Khoury. There will be workshops, lectures and discussion sessions (including activities for children) throughout the Biennale, focusing on art and learning. Admission is free. Opening hours and additional information (primarily in Hebrew) may be found on the Autonomous Art Biennale website.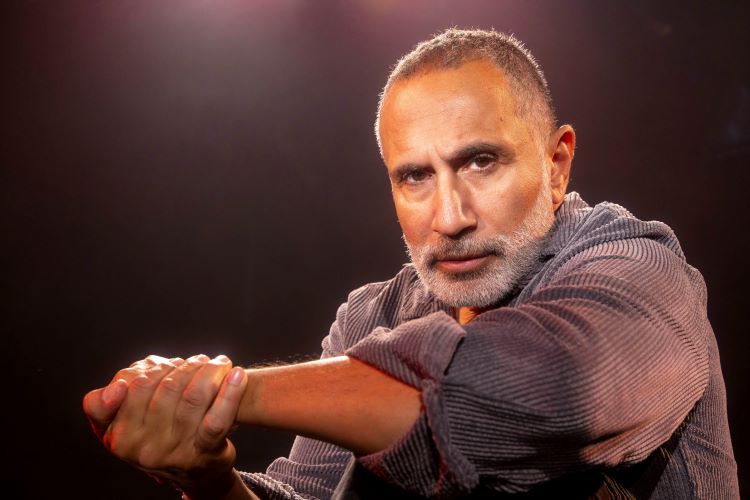 Theatronetto, the festival of monodramas founded by Yaakov Agmon, will hold its 32nd edition from April 8 – 10, 2023 in Yafo and Akko, under the direction of Gila Almagor-Agmon. 8 one-person plays will be featured in competition, as well as a guest performance – a revival by Adili Liberman and Nadav Bossem of "Yalda Zara" which premiered at Theatronetto 30 years ago. "Katzarnetto" initiated by Nir Strauss, returns for the second time. The program will feature 8 short, 15-minute plays that will be performed in two programs, with 4 plays in each program. Tickets may be ordered from Eventim.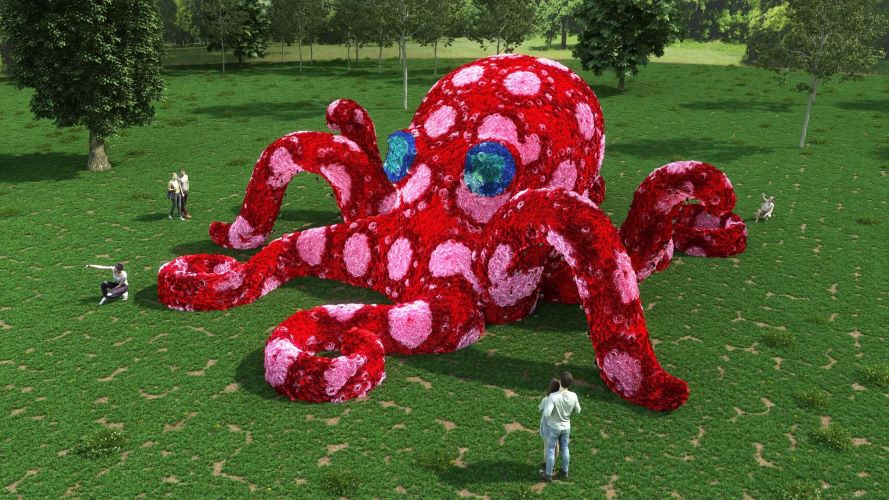 The Ramat Gan National Park will host "Spring of Colors" – an exhibit of gigantic flower sculptures 4 – 6 meters high, of sea creatures real and imaginary. The 40,000 plants used for these sculptures have been growing in greenhouses for the past four months in preparation for the exhibit. There will also be a video and light installations placed around the lake, inspired by the theme of "flowering spring." The "Spring of Colors" will be on display from April 3 – 15, 2023. Admission is free.
The Children's Theatre Festival in Haifa will be celebrating its 33rd edition with premieres of five original plays in competition, several guest shows from the Orna Porat Theatre, the Train Theater, the Alkarma Theater (in Arabic) and more, and 14 Street Theatre performances from Israel as well as international companies hailing from Holland, Italy, France, Spain, Guatamala, Germany, and the U.S. The full schedule, descriptions of the plays and tickets are available on the Haifa Kids website: https://en.haifakids.co.il/