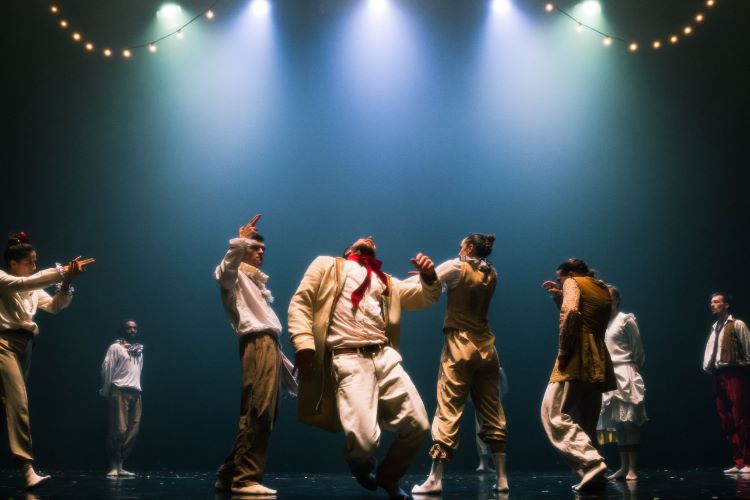 The internationally renowned choreographer Hofesh Shechter and his company return to perform in Israel with Double Murder, an evening composed of two works: Clowns and The Fix. The Hofesh Shechter Company last performed here four years ago in November 2019, with the impressive Grand Finale, which I've previously described as "a work fraught with a sense of impending doom, a Sisyphean struggle punctuated by brief bouts of frenzied gaiety."  As in previous works, Shechter created choreography and original music for this program of two, rather different, works.
Clowns, according to the Hofesh Shechter Company website, is "a sarcastic nod to our ever-growing indifference to violence." It was originally created for the Nederlands Dans Theater and then produced as a film and broadcast by the BBC. Clowns is a work that asks "how far we are willing to go in the name of entertainment."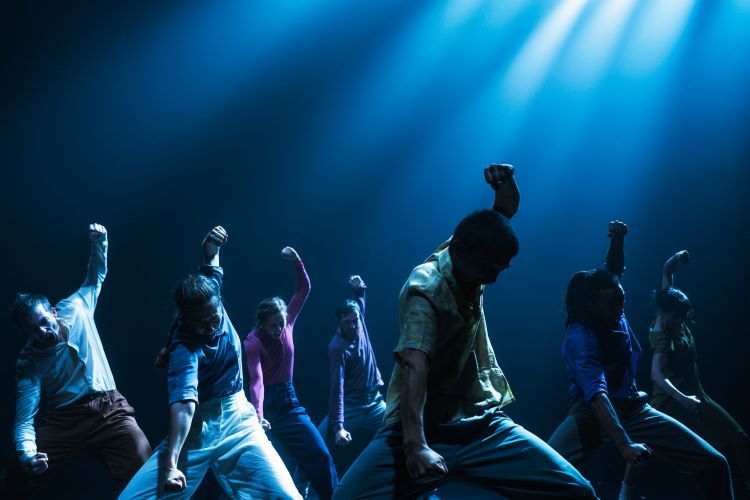 The Fix is described as "an antidote to the murderous, poisonous energy of Clowns" – offering a different perspective and bringing a "tender, fragile energy to the stage." In my past experience, Shechter's dancers are outstanding and it is a thrill to see them perform.
Hofesh Shechter is considered one of the leading choreographers of contemporary dance. Born in Jerusalem in 1975, he began studying piano at age 5, but his interest in dance led him to studies at the Jerusalem Academy of Music and Dance. During his military service he was a member of the Batsheva Ensemble, graduating to the main company, and dancing in Batsheva for three years, while studying percussion. He moved to Paris to continue his music studies, then in 2002, moved to London where he performed with the Jasmin Vardimon Company. There he created Fragments in 2003, for which he also composed the music. In 2008 he founded the Hofesh Shechter Company. In addition to works created for his own company, such as Uprising, In your rooms, The Art of Not Looking, Shechter has choreographed works for theatre, television and opera, co-directing Gluck's Orphée et Eurydice with John Fulljames at the Royal Opera House, and creating the Tony Award nominated choreography for the Broadway revival of Fiddler on the Roof in 2016. Shechter was awarded an honorary OBE in 2018.
Double Murder will be performed at the Israeli Opera on the following dates:
Wednesday, April 19th at 20:00; Thursday, April 20th at 20:00; Friday, April 21st at 13:00; Saturday, April 22nd at 20:00; Sunday, April 23rd at 20:00. Tickets may be ordered online from the Israeli Opera website, or call: 03-6927777.