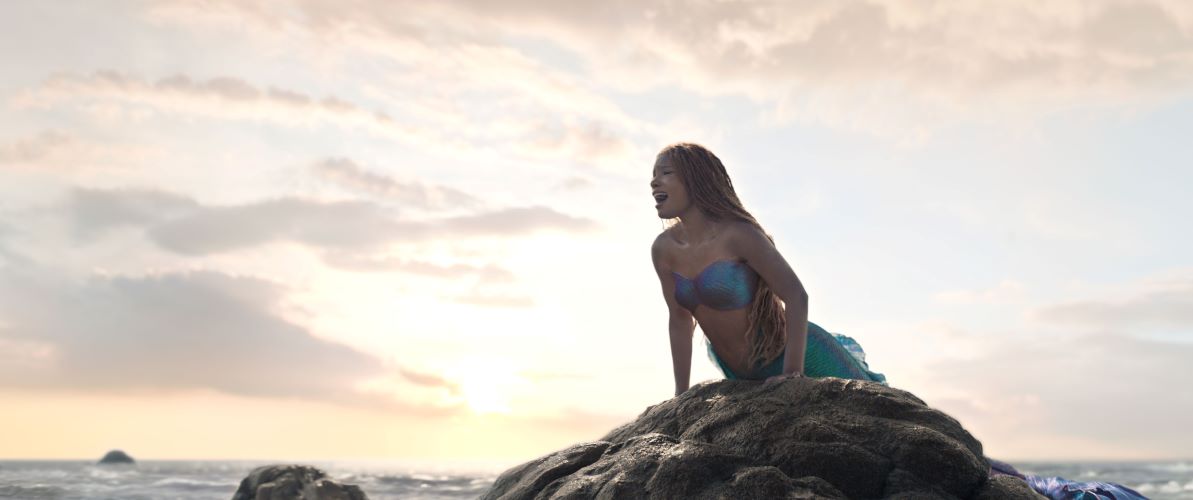 Halle Bailey brings the magic to The Little Mermaid, the enchantment of her voice compares to the most enticing of sirens, and in her gaze and smile she conveys Ariel's curiosity and sense of adventure. When Bailey sings Part of Your World, her voice – at once crystalline and powerful, is mesmerizing. Ariel emerges as a human at the end of this fairy tale, and Halle Bailey emerges as a star.
Director Rob Marshall has a flair for working with adaptations (Chicago, Into the Woods, Mary Poppins Returns) and confidently bringing his own vision to beloved cultural icons. The live-action remake of Disney's animated The Little Mermaid (1989) is faithful to the original story line, yet has some significant changes that strengthen the characters, and their narrative trajectory. Specifically – Prince Eric is more of a character in his own right, Ariel has more agency, and the relationship that develops between the two is based on shared interests and values. In this upbeat version of Hans Christian Andersen's rather bleaker vision, Marshall reminds us of the story's origins and its heart, opening with an epigraph attributed to Andersen: "But a mermaid has no tears, and therefore she suffers so much more." The quote frames a film that is more character-driven and dramatic, if less bouncy, than the 1989 version.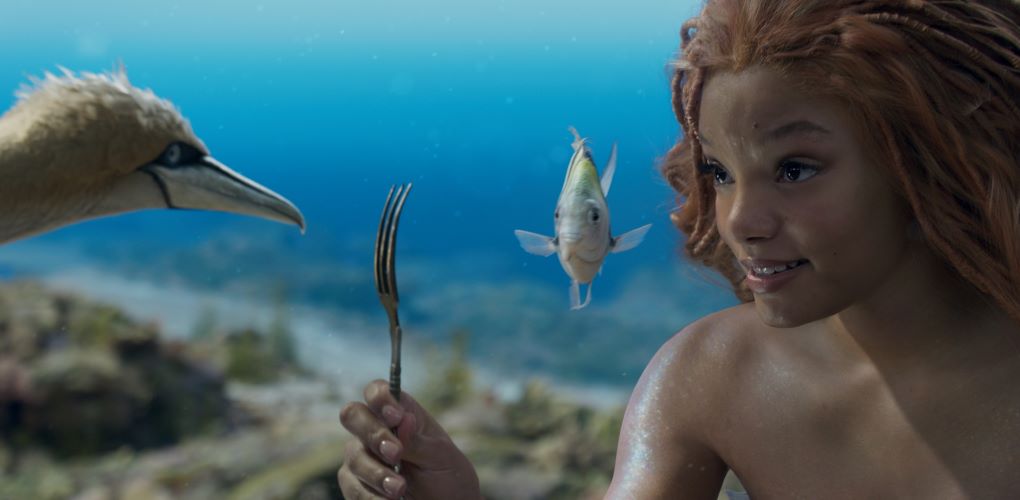 The Little Mermaid focuses on Ariel, one of King Triton's (Javier Bardem) seven daughters, who is consumed with curiosity about the human world on land. Naturally, her father objects, and not without reason. The film opens with a scene of sailors throwing harpoons at mermaids in a stormy sea. It appears that humans and sea creatures are fated to be enemies, yet Ariel continues to be fascinated by humans and their various whosits and whatsits, collecting any gizmo or gadget that falls into the sea. I love the irony of multitudes of young humans wishing they were mer-creatures and attiring themselves as such because they saw a movie about a mermaid who wants to be human. As someone who doesn't fit in with her surroundings, when Ariel, drawn once more to the surface, listens to the conversation on board a ship and hears Prince Eric say, "I feel there's something out there calling me," she finds more than a handsome prince, she finds a kindred spirit.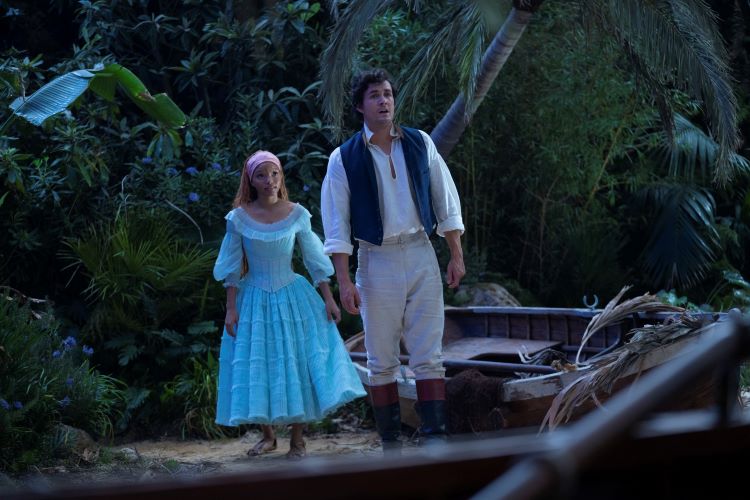 While 1989's film is more lighthearted and fun, Marshall's version has more emotional weight and provides a better model of relationships. The film's diversity in casting reflects the world in which we live, and representation, particularly in films aimed at young people, is vital. Let me just say that it would also be fine to see a chunky mermaid or human, or other variations on human diversity. Having seen the film, I cannot imagine anyone but Halle Bailey (one half of the singing duo Chloe x Halle) in the role, she has made it her own, just as Jodi Benson and the charm of her animated Ariel have a permanent place in my fond memories. Each Ariel, and each film, has its place.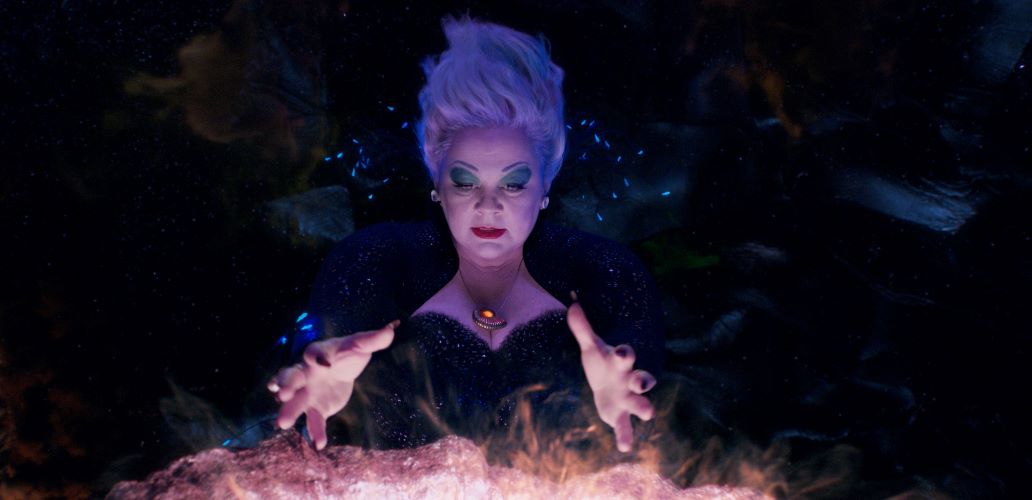 In her quest to explore and be free of her strict father's rules, Ariel has the support of her familiar buddies: Sebastian (Daveed Diggs), Scuttle (Awkwafina), and Flounder (Jacob Tremblay). Awkwafina brings a delightful frisson of weirdness to her voicing of Scuttle, and Lin-Manuel Miranda gives her a chance to shine with a funny rap. Melissa McCarthy is wonderfully terrifying as Ursula, and even more evil than before. Prince Eric (Jonah Hauer-King) is gifted a song of his own, and although he is no Halle, Wild Uncharted Waters by Alan Menkin and Lin-Manuel Miranda is lovely and reveals more of the character. Alan Menkin and Howard Ashman's songs are still the musical highlights of the film. At once poignant and fierce, Halle Bailey conveys so much of Ariel's character in Part of Your World, hovering between childhood and maturity with a childlike innocence and curiosity, feeling out of place, longing for freedom and adventure, and with the courage to seek it out. Marshall consulted with the Alvin Ailey Dance Company for the CG extravaganza of Under the Sea, and it is spectacular!
The Little Mermaid
Director: Rob Marshall; Screenplay: David Magee; Cinematography: Dion Beebe; Editor: Wyatt Smith; Music: Alan Menkin; Lyrics: Howard Ashman, Lin-Manuel Miranda; Cast: Halle Bailey, Jonah Hauer-King, Daveed Diggs, Awkwafina, Jacob Tremblay, Noma Dumezweni, Art Malik, Javier Bardem, Melissa McCarthy