20 short films will participate in the Israeli Competition at the upcoming Tel Aviv International Student Film Festival, which will take place from June 25 – July 1, 2023. Covering a diverse range of themes and cinematic approaches, the films offer a look at the emerging generation of Israeli filmmakers. The following are several films I've had the opportunity to preview:
Night Training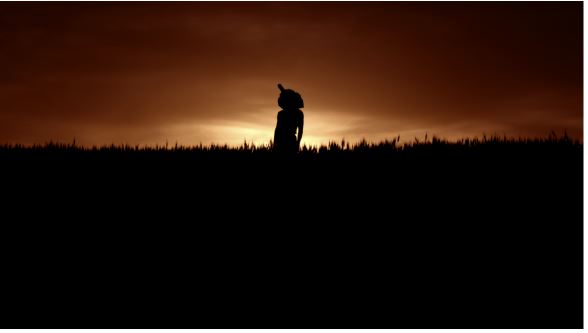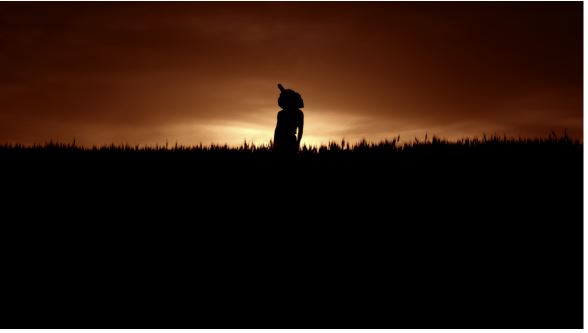 Without words, the images, sound, and movement of Night Training draw the viewer into the intensely harrowing experience of the individual. Aviv Nachshon's 8-minute short employs an effective soundtrack to imbue images with ominous portent, recreating the emotional experience of a soldier in, or recalling a battle, as portrayed by Shalom Gil.
The Gun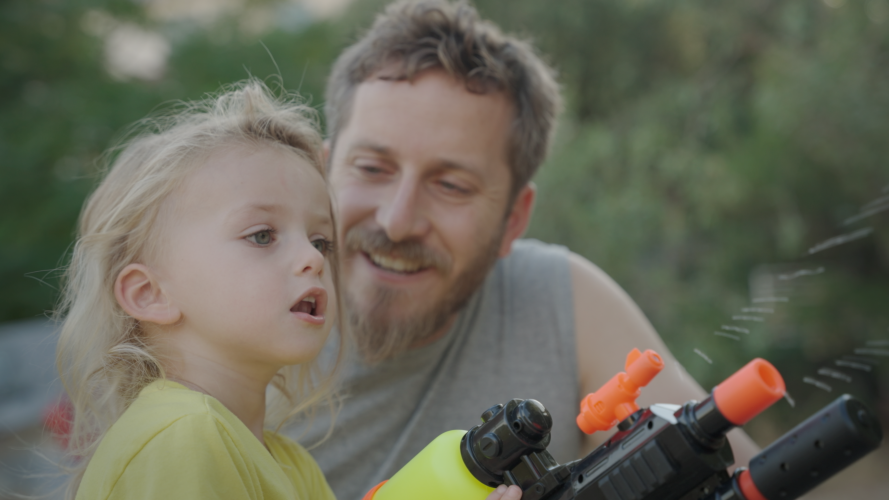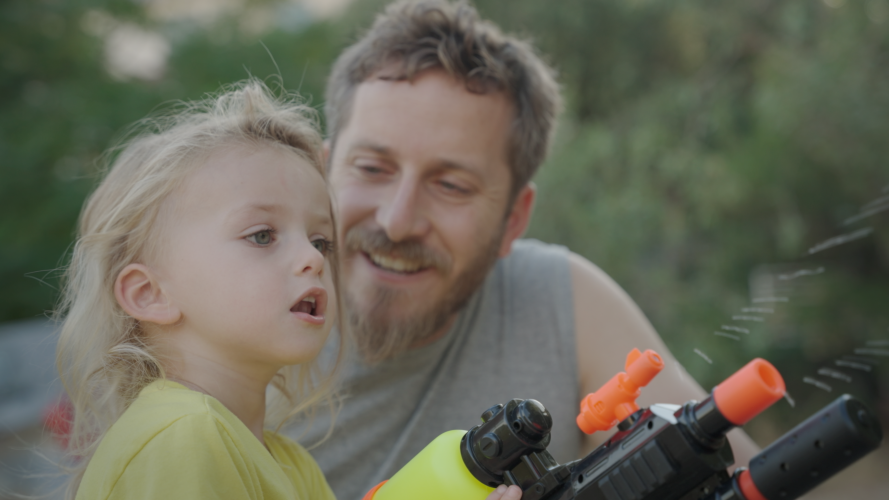 In this documentary 30-year-old Shaya Chesner explores and confronts the fears that lead him to carry a gun. The need to renew the gun's license is the catalyst for this emotional investigation, which the film approaches creatively. The voice of Shaya's father Simcha, dispensing the wisdom of his experience as well as a dash of humor, is introduced over images of the hilly landscape, and a father-son bike ride turns into a deep conversation. As Shaya talks about his fear of Arabs with his father, his wife Moriya, and the physician who must give him a clean bill of mental as well as physical health for the license renewal, and interacts with his young son Maayan, the conversations are open and honest. Themes of gender role stereotypes and the resulting pressures are reflected in the film, as well as the ways in which these implicit assumptions are passed on from one generation to another.
I'm Good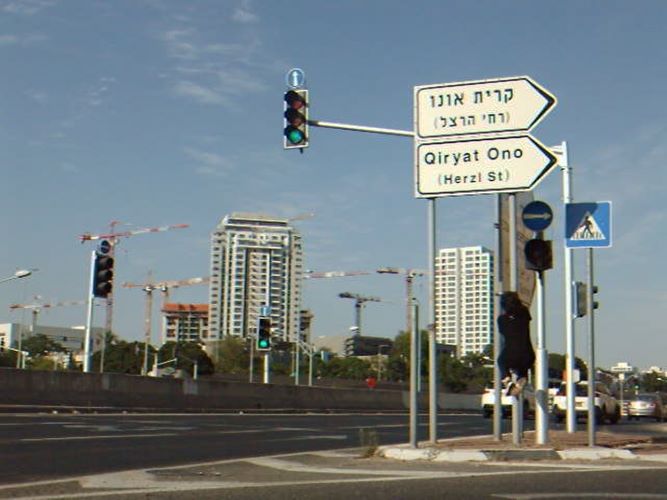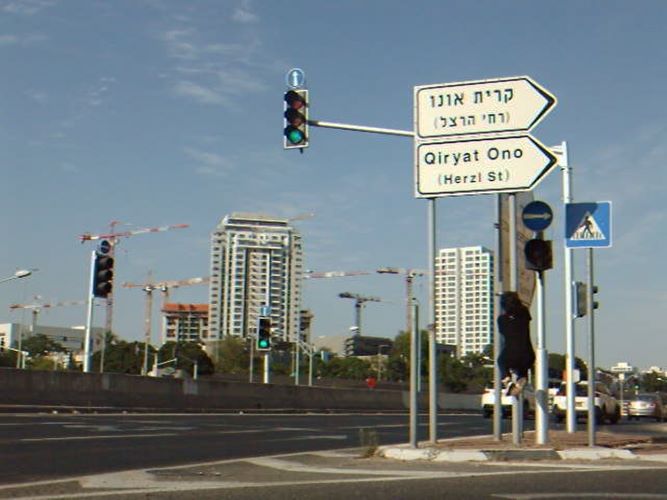 I'm Good, is the title of a song written by director Maya Schiff with a friend when both were 9 years old, as well as the impetus for this documentary. Schiff returns to the landscape of her childhood in Kiryat Ono, the streets, neighborhoods, and local people becoming the backdrop for her reassessment of the past. As she calls friends with whom she hasn't spoken in 6, 12, or in one instance, 14 years, she reminds them of past events and observes her role in those events from the perspective of the present. The conversations are simple and straightforward, yet underlying each one is the question: would I make the same choices today?
Everybody Knows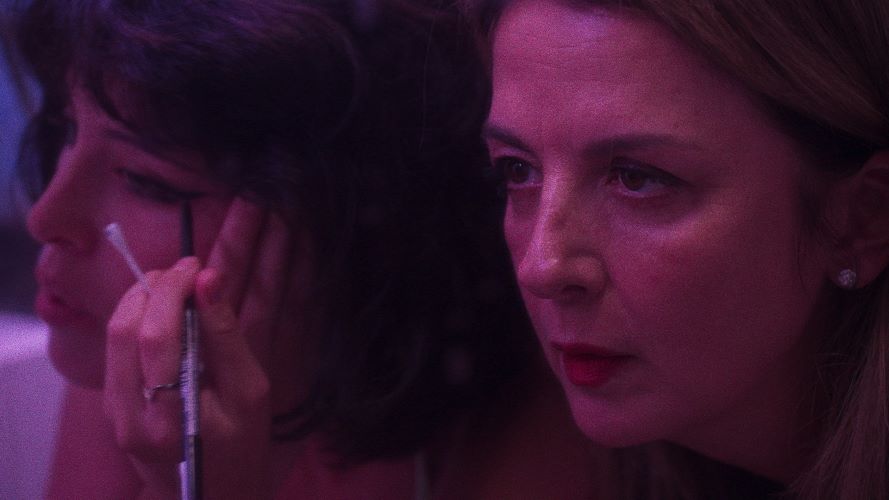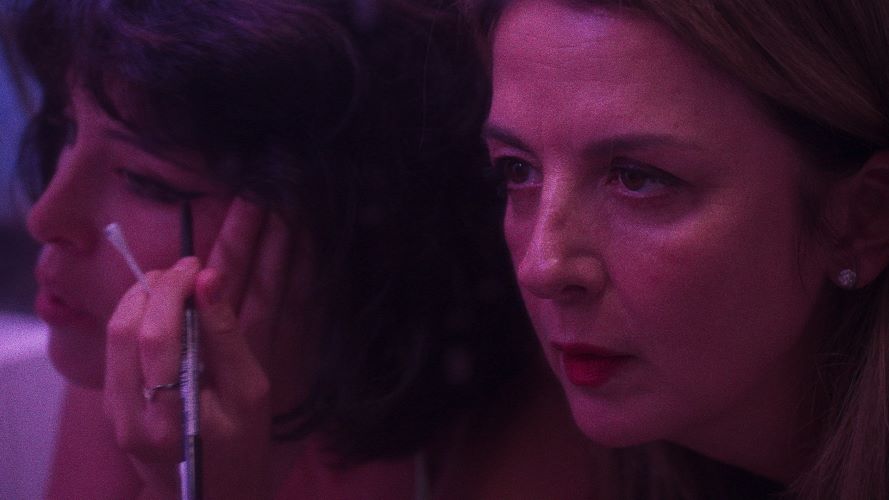 Everybody Knows, directed by Lia Dekel is a short feature that tackles complex themes of teen friendships, social pressure, and sexual assault. The film opens with a closeup of a taut, tanned torso ornamented with a new belly piercing. It's a familiar high school scene, with Noya (Jazzy Kahn) standing among a group of teens, on display, as a boy plays with the piercing. Another boy calls her over, inviting Noya to a party, and her friend Gaby (Shira Even) visibly tenses up. The close friendship and affection between the two girls is evident, as are external pressures pulling them apart. In the intense and confusing realm of high school, getting invited to a party can feel more important than anything else in the world. As the girls hang out together after school, watching tv, the underlying tensions emerge. The impact patriarchal codes and misogyny of our culture is magnified in high school social circles and sexual mores, especially as these are the years when a person's sexuality and sense of identity are developing, usually amid a sense of insecurity, and a desperate need for external validation. A teenage girl who is assaulted and complains, is more likely to be stigmatized than supported by her friends. Even and Kahn portray Gaby and Noya's respective dilemmas and yearnings with sensitivity and authenticity.
Siba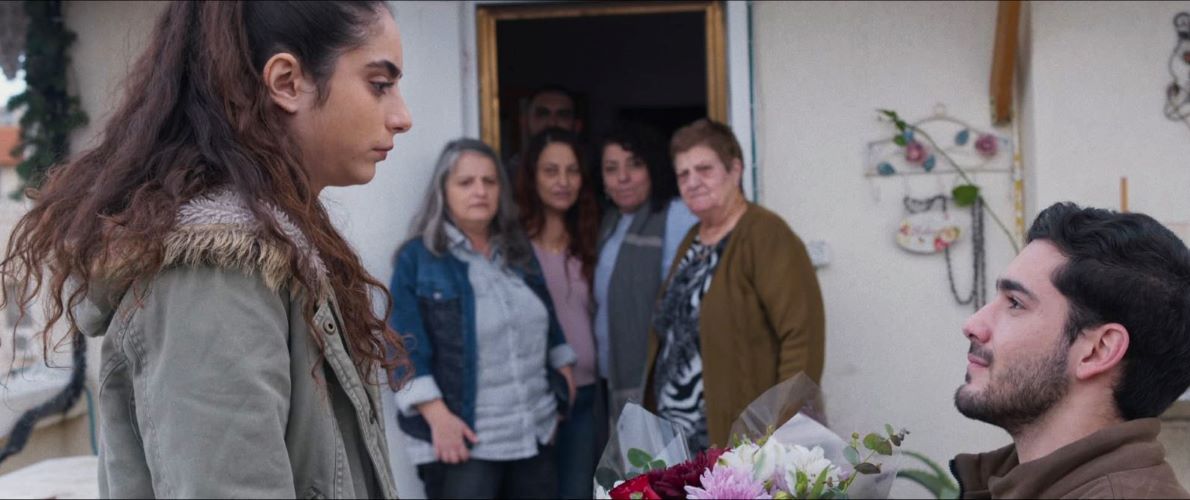 Director Donna Hawa explores gender roles, cultural expectations, and the complexities of relationships in Siba. Anna Maria Hawa portrays Siba, a vivacious young Palestinian woman who feels the need to keep her relationship her boyfriend Peter (Amir Khoury) a secret. Although her eyebrow piercing is an indication of her independence, she is still vulnerable to the feelings and opinions of her family. The film explores the tensions between people who care about one another yet have different opinions and desires. Siba's cousin Adam (Rawad Azar) feels protective of Siba, yet his protection is the last thing she wants. A solution is proposed which seems perfect to some, but perhaps not to Siba. In its brief portrait of a young woman, her dilemmas and her relationships, the film also reflects a sense of the community of women, whose central headquarters are in the kitchen, and wield their own power. As Siba searches out her own path, a conversation with her father (Hisham Suliman) raises painful issues, and surprising truths.
Help! I Want to Die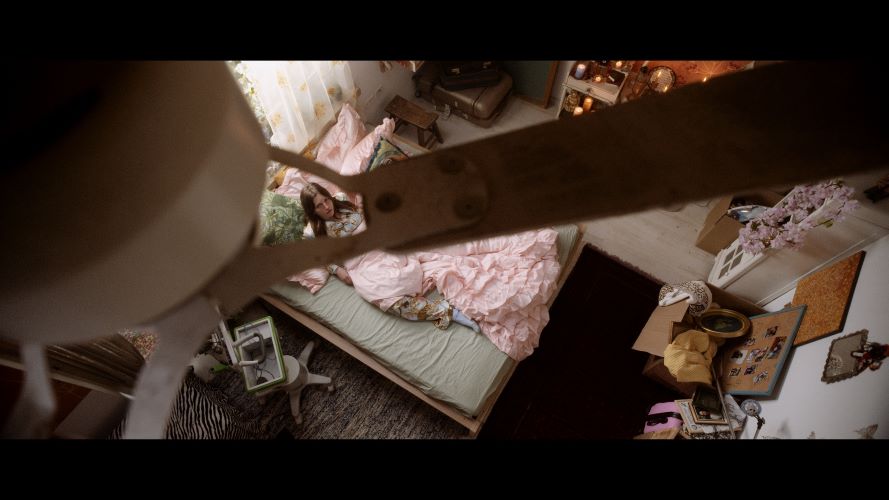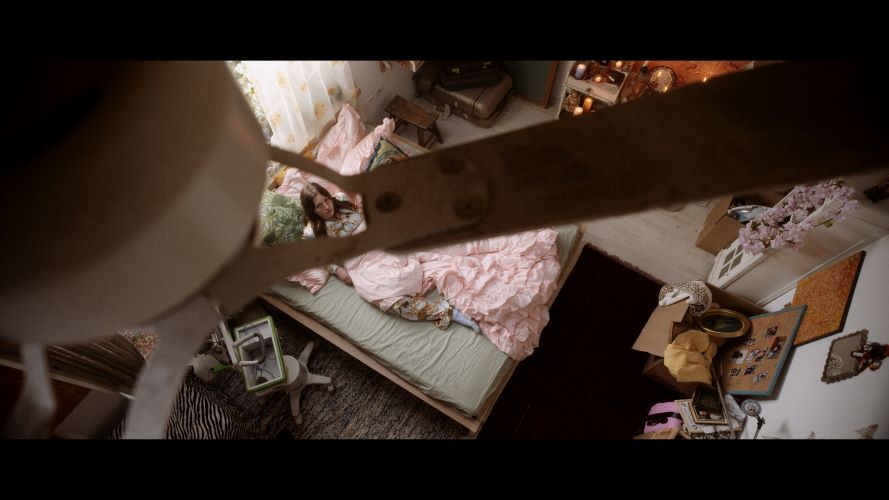 Dana Weil looks at mental illness and family relationships with a sharp eye and piercing humor. Witty, stylized, and studded with detail, Help! I Want to Die finds Simcha (Jade Daiches Weeks) unconscious after a failed attempt at suicide, surrounded by her family. Gloriously lacking in empathy, they comment on her looks while waiting for her to wake up, followed by a barrage of criticism and manipulation when she wakes, horrified to find herself still alive. The characters are extreme, yet precise – more of a New Yorker sketch than a caricature. One recognizes familiar types – the cold, meticulously maintained mother in her animal skin dress; the pretty, perfect, sister who always does everything right and always gets her way; the slightly clueless brother; the father who thinks depression can be cured with inspirational quotes; and the very cool little sister who wears her scout uniform all the time, is smarter than everyone else, and of course, has a vlog. A terrific soundtrack (Noga Erez, Billie Eilish, and the Rolling Stones by way of Arik Einstein and Shula Hen) is matched by the vivid production with fun, colorful, detailed sets, and costumes. Funny, compassionate, and sheer pleasure.
Information on the festival may be found on the TISFF website: https://www.taufilmfest.com/