Dancer/choreographer Rina Schenfeld will present Our Masks, a program that consists of a solo by Schenfeld, and a dance piece that will be performed by the company. The performances will take place at Tmuna Theatre on June 29, 2023, at 20:00, and June 30th at 13:00.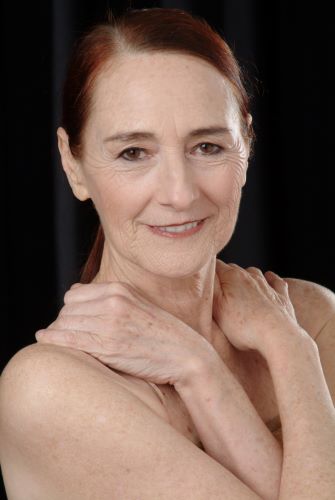 In her new work Our Masks dancer and choreographer Rina Schenfeld has chosen not to use music, saying* "my aim is to fly lower in order to reach higher. There is no music in this dance. I carry on my shoulders the movement, the sound, the expression, and the set. Expose myself entirely. I do not speak Hebrew, or English, or Russian, or Arabic, but gibberish…"
Schenfeld stated that the solo piece was created in a single day and came to her as "a great surprise." She made the decision not to change it, and not to use music. Other than the ring of a telephone, which occurs twice in the piece, there is no soundtrack. For Schenfeld the ringing telephone represents the external world, which is perhaps cruel, that tries to stop her and return her to reality, yet she does not surrender to it. The gibberish language she employs in this work is one she has worked on for years, researching where the voice comes from within the body, where each letter comes from in the body, each with its own inner meaning.
Schenfeld states: "Our task is to take off the masks, to reach the naked, the primal, the true nature of ourselves and our creation. It is not an easy task. All that I have learned from the greatest choreographers in the world – their blood flows in my bloodstream and their voice sings in me but I must peel off the layers through my art." In this work, Schenfeld says yes to spontaneity, no to planning and yes to feeling. Finding beauty in imperfection, wilting, saying no to explanations that sometimes spoil things. The six kimonos in which she dances represent seasons and different times of life, different moods, memories, doubts and joys – all exposed.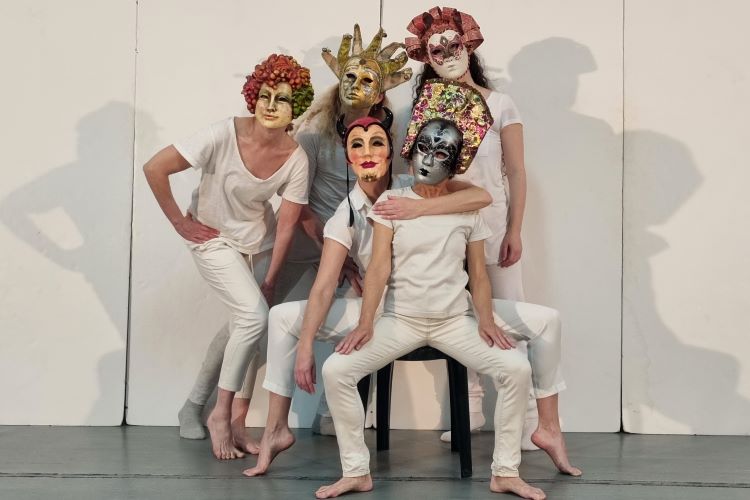 In the second part of the evening the Rina Schenfeld Dance CompanyTheater will perform Our Masks to a soundtrack with the music of Meredith Monk, Rimsky-Korsakov, and Ari Frenkel, who composed the music for Schenfeld's Jacob's Dream. Performing the work with Rina Schenfeld will be: Joanna Ofer, Lena Rykner, Denise Klein, Ayala Yaakov, and Dorit Kochavi.
Performances will take place at Tmuna Theatre on June 29, 2023, at 20:00, and June 30th at 13:00. Tickets may be ordered online from Tmuna Theatre or from the Rina Schenfeld Dance Theater: 03-6046745.
*Information on the program is from a press release in Hebrew, the translations to English are mine.