The Tel Aviv International Student Film Festival offers an unparalleled opportunity to see the range and diversity of student films from all over the world. About 100 international films from 25 different countries will be shown at the festival, which will take place from June 25 – July 1, 2023. The full list of films, screening schedule and ticket information may be found on the festival website: https://www.taufilmfest.com. The following are several international films I've had the opportunity to preview:
The Things to Come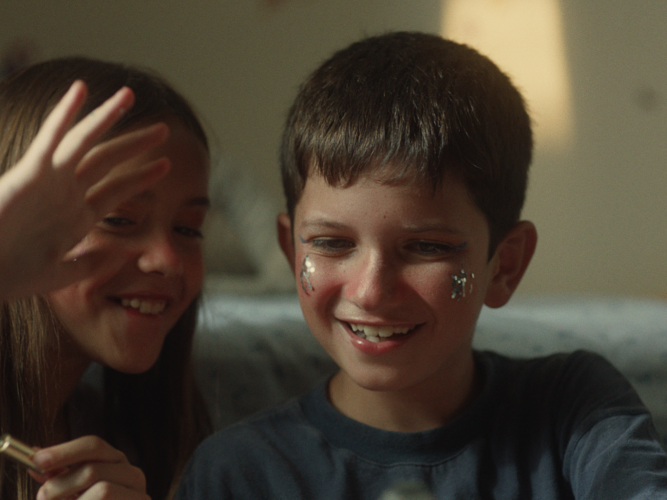 Written and directed by Santiago Ráfales, The Things to Come takes a gentle and honest look at children on the cusp of adolescence, a time of changes – physical, neurological, and emotional. Opening with a group of kids playing hide and seek in an empty, abandoned house, this first scene evokes a sense of nostalgia, for these kinds of childhood games are far rarer in today's world. Yet as they hide behind walls, peering around corners, quietly signaling to one another, the game also becomes a metaphor for the shifting sense of self, and the changes in relationships. Aitor Arranza stars as 10-year-old Biel, together with Nora Román as his best friend Sara. As they make up each other's faces laughing, ride their bikes, splash around in the local watering hole with the other kids, or just hang out together, there is an uncomplicated pleasure and ease in each other's company.
But along with the changes beginning within their bodies and minds, the games change and Biel finds himself feeling uncomfortable as the group plays a version of 7 minutes in heaven, with the chosen couples going behind a tree, while the other kids whisper and giggle. Suddenly, nothing is certain or clear, and Biel's simple connection to Sara becomes complicated. The film explores Biel's reactions with sensitivity. Both actors are very genuine and touching in their performance. Spain, 19 minutes.
Worlds Burning Amid the Shadows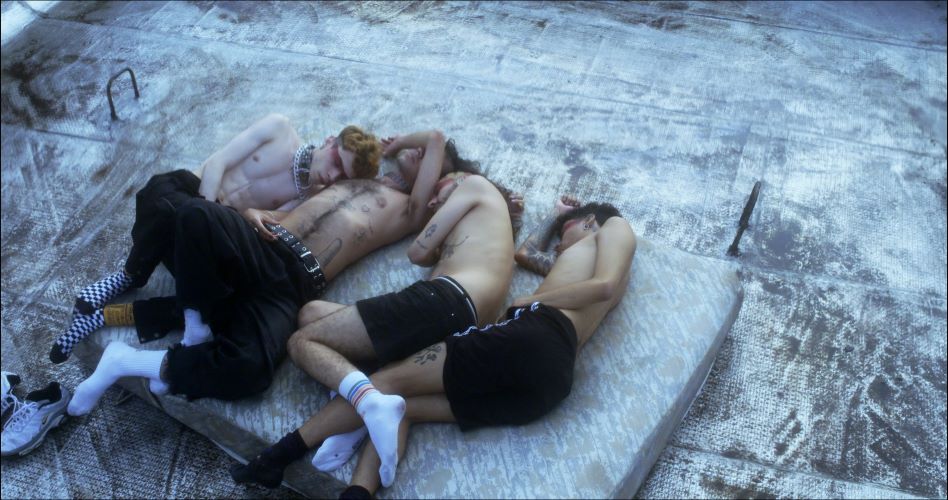 Ismael García's film looks at a brief episode, one night in the life of Ramona, a middle-aged woman. The film meets Ramona (Maria Eugenia Grajales) in motion, in transit at night. A lifetime, a past, a story, is behind her, yet there is no exposition, one learns about Ramona and her life through her interactions with others. She arrives at the apartment her son Julian shares with three other young men. It's clear she has left her husband for reasons unmentioned yet very likely serious. She has nowhere else to go, yet Julian does not seem eager to have her there and tells her she can stay in his room. His friends take a lighter approach – after all, she's not their mother, and invite Ramona to hang out with them.
There is a dreamlike quality to the film, without much dialogue, and figures often filmed indirectly, partially out of frame. The mode of filming feels as though it expresses Ramona's experience of the night, as an outsider among these young men whose world is so different from her own. Her gaze and features reveal to the viewer that it is not only a difference of years that separates her from these youths. One can only imagine how different Ramona's youth was from theirs. As she moves from observer to participant, their casual friendliness and hedonism cannot solve her more essential problems, yet perhaps there can be some comfort. Colombia, 19 minutes.
Manar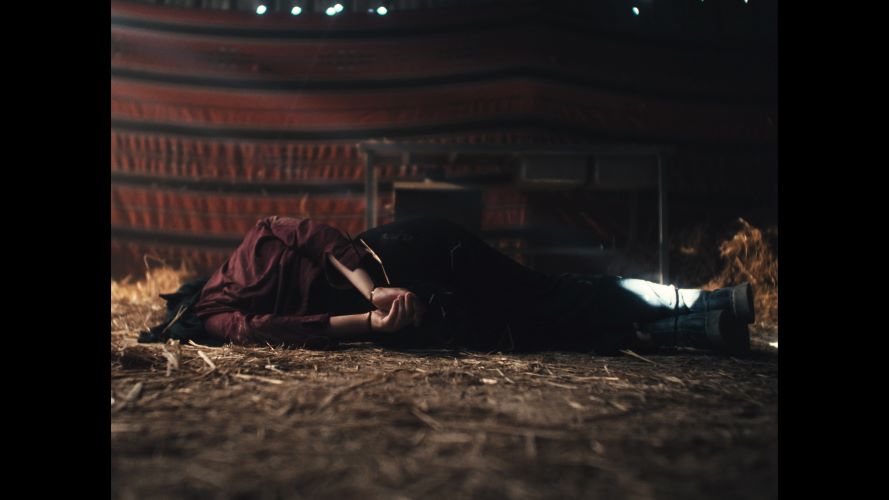 Where Ramona literally and symbolically escapes her troubles, Manar is in a situation in which it is impossible to escape or resist, yet she resists. Written and directed by Rachel Albert this short fiction film addresses the systemic oppression of women. The film opens with Manar (Watan Abed Elgahani), a young woman struggling with her captors, never giving up, even though she is outnumbered, they are clearly much stronger, and she is already bleeding from a wound on her face. The backstory is not explained, yet the situation is clear. Manar has been married, forced to marry someone she would not have chosen, and she is resisting for as long as she can, in any way she can. She refuses to consummate the marriage, and all those around her – including her mother (Samira Sarya) want her to comply and are willing to use any means to make that happen. Israel, 22 minutes.
Ours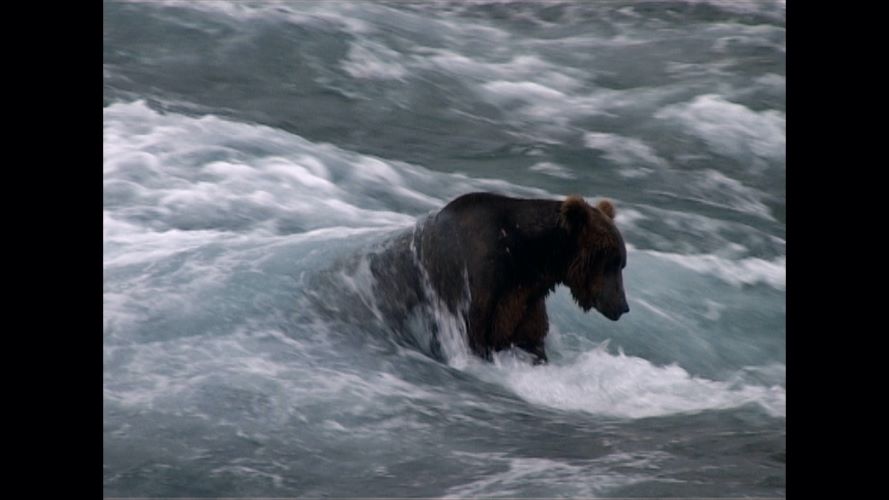 Morgane Frund's documentary opens with an adorable amusing image of three bears in the wild, bobbing up amid the tall grass and looking around. Yet although it contains many great shots of bears and foxes in the wild, Ours is not just a nature film, it's a personal story, and an act of resistance. Urs Amrein, who participates in the film, has years of video footage from his trips to Russia and Canada filming bears. He contacted a film school, hoping that someone would be able to make this footage into a film. Frund, as someone interested in filming animals and nature, took on the task of digitizing Amrein's footage. However, in the process, she discovered that he did not only film bears.
Viewing the footage had a powerful impact on Frund, and she had to decide how to proceed – whether to abandon the project, proceed with making a nature film taking out the irrelevant footage, or… Turning the tables, the subject of the documentary becomes the problematic male gaze, and Urs Amreins, who was behind the camera, observing, now comes under observation and question. It is interesting to see Frund's process – in her conversations with Amreins, and as described in her narration, and the way that these conversations gradually show Amreins what his actions look like from someone else's perspective. Switzerland, 19 minutes.
Superdupermegagigasingle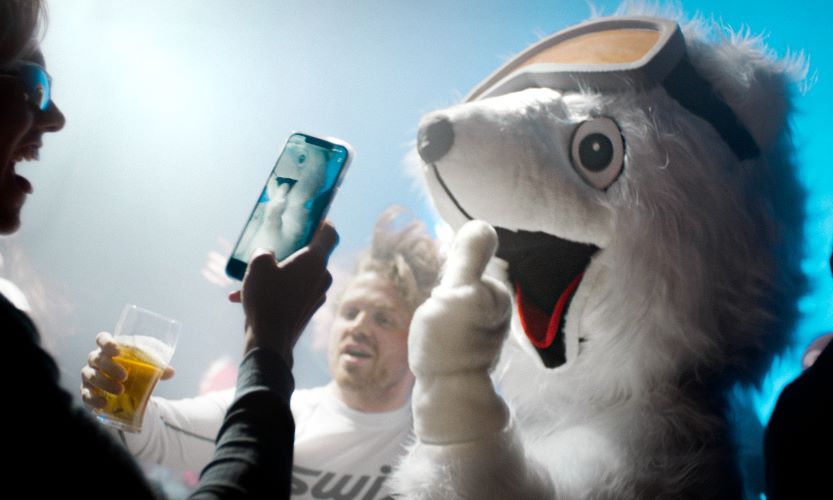 Superdupermegagigasingle takes a humorous yet painfully precise look at contemporary dating and the pressures of masculinity. Directed by Håkon Anton Olavsen with a screenplay by Sunniva Kviteberg, the film focuses on Vebjørn (Martin Marki) who works as a polar bear mascot and ski instructor at a ski resort. At 29, Vebjørn has never had a girlfriend, and from his interactions with women, it seems as though with the years the mounting pressures just make it harder and harder to connect. Although he works at a resort and is surrounded by women, he has no luck. His awkward attempts at banter are hilarious, yet Marki infuses his character with a very likeable vibe.
While dancing around as Bugge, the polar bear, he backs into a skier, Polina (Agnia Græsli) who falls and injures her leg. Feeling responsible – as he ought, Vebjørn tries to strike up a conversation with Polina, who is stuck at the resort nursing her leg while her friends go skiing. The trajectory of their interaction, with its ups and downs, is very relatable and funny. Their conversations reflect the kind of insecurities, pressures, and mistakes made in relationships, yet both characters have a willingness to look at themselves, consider the other person and his/her feelings, and try to do better. I am totally shipping them.  Norway, 29 minutes.