The Jerusalem Film Festival, which will take place from July 13 – 23, 2023, has announced its lineup of Israeli films. In addition to the 9 features, 8 documentaries, 17 short films, and 7 video and experimental films in its main competitions, there will be a special screening of a digitally restored version of Amos Guttman's Amazing Grace (1992). The full program and schedule will be available on the Jerusalem Film Festival website. 
9 films will participate in the Haggiag Competition for Israeli Feature Films including several world premieres, as well as Israeli premieres of films that have participated in leading international festivals. Here's the lineup:*
My Daughter My Love
Director: Eitan Green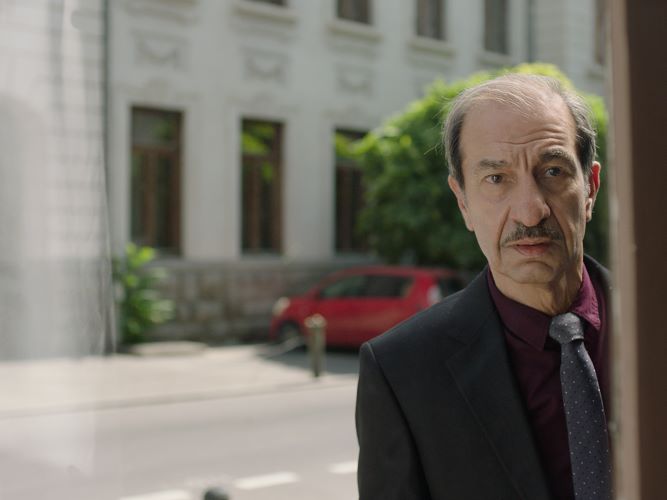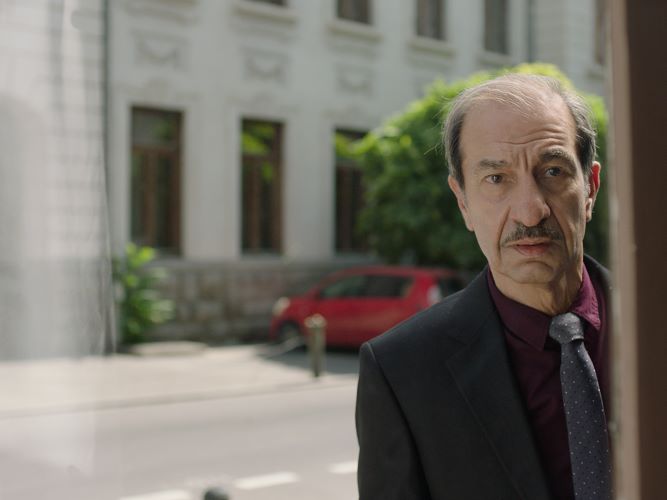 Written and directed by Eitan Green (It All Begins at Sea 2008, Indoors 2016), the film stars Sasson Gabbay, Sivan Levy, Albert Iluz, and Evelyn Hagoel. Shimon, a 70-year-old widower travels to Paris to visit an old friend. While there, he stays with his only daughter, who lives with her husband and infant son. He soon realizes that their marriage is breaking up. Shimon, who dearly loves his daughter, tries to help her. In the process they both discover traits and desires that they had not known before. World Premiere.
Daniel Oyerbach
Director: David Volach
Written and directed by David Volach (My Father My Lord 2007) the film's main character Daniel, is a reflection of Volach, a film director on the infinite route to his second feature, an autobiographical journey of his experiences as an immigrant from Ultra-Orthodox Jerusalem to secular Tel Aviv, his writing process and the pains of a Jewish and Israeli identity. The cast includes: Roy Nik, Yoav Bavli, Lihi Kornowski, Gloria Bass, Hana Azulay-Hasfari, Sinai Peter and Rotem Keinan.
A Room of His Own
Director: Matan Yair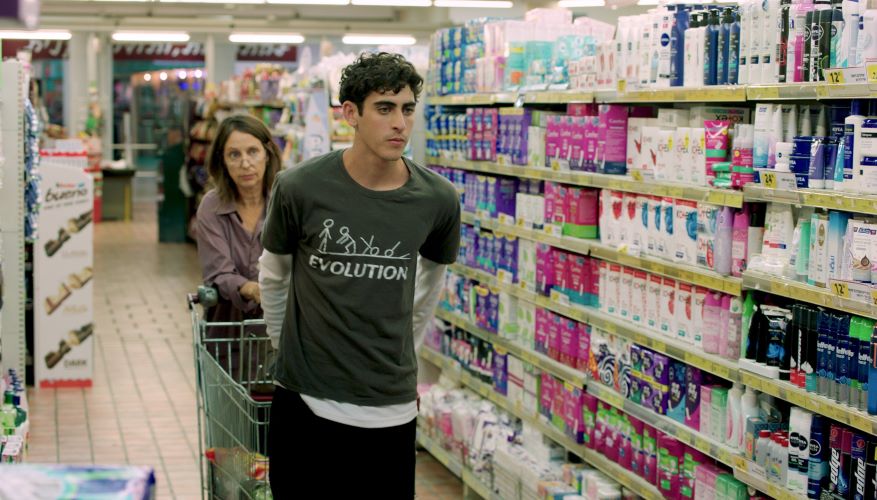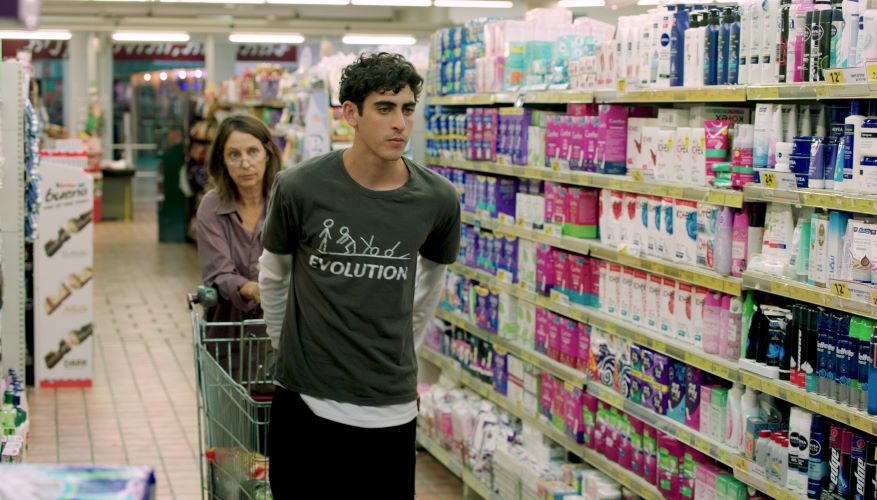 Uri and his mother have shared a room for quite some time. Uri's father is leaving the home, and Uri is worried that he will not be able to fit in with the others when he enters his military service. Uri wants to join his school group on the trip to Poland, and be an active part of school life, but while living in a broken home, that is not so simple to achieve. In his final year of high school, and just before beginning his military service, Uri must find his own path in life, and a room of his own. Written and directed by Matan Yair (Scaffolding 2017), the film stars Gilad Lederman, Yarden Bar-Kochva, and Dror Keren.
The Taste of Apples is Red
Director: Ehab Tarabieh
Sheikh Kamel, a respected leader in the Druze village in the occupied Golan Heights, must make an impossible decision, choosing between family and duty, when his brother returns home after 47 years of exile. Screenplay by Sol Goodman and Ehab Tarabieh. Cast: Makram J. Khoury, Tarik Kopty, Rula Blal, Hussien Rumiah, Maisa Abd Elhadi, Suheil Haddad. Debut Feature.
Delegation
Director: Asaf Saban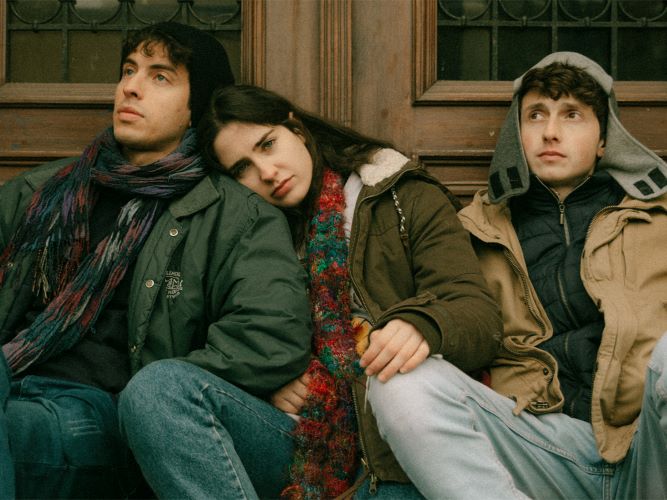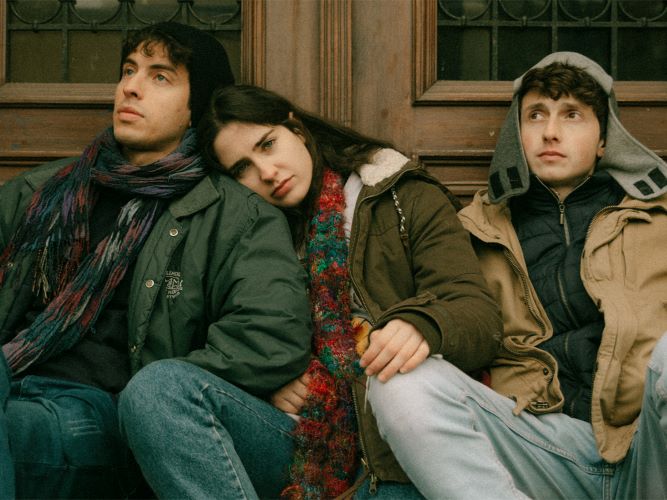 Written and directed by Asaf Saban (Outdoors 2017), the film focuses on Frisch (Yoav Bavly), Nitzan (Neomi Harari), and Ido (Leib Lev Levin) who are among their high school's delegation on the traditional trip to concentration camps and memorials in Poland. There, in the peak of the throes of adolescence, and among their classmates, they will contend with the past and memory, as well as first loves and their coming of age.
Mitahat LeZel HaShemesh
Director: Shalom Hager
Directed by Shalom Hager, with a screenplay by Hager with Sigalit Lipshitz, the film centers on Metko, a 42-year-old Ethiopian man who has just been released from prison after serving a 15-year sentence for murdering his wife. He searches for his only son, who was just two years old at the time of the murder and learns that he is a sex worker. To save his son, he must do something that will keep them apart forever. The film is about a man whose fate has been sealed, who is given a chance to redeem himself. Cast: Amos Ayno, Hanoch Voba, Nitznet Mekonen, Eran Ivanir. Debut feature.
The Giants of Easter Islands
Director: Dover Koshashvili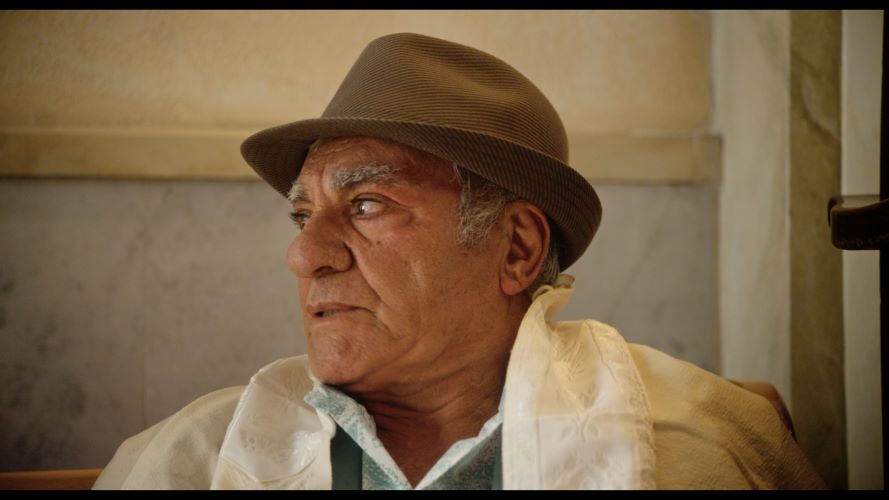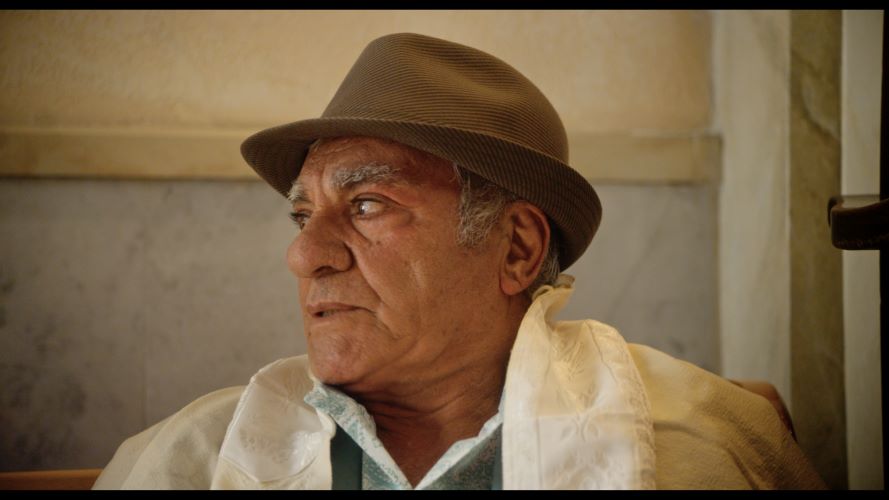 In a new world that works under the rules of the old world, two love stories play out in parallel. Zaza, who lives under his father's stern rule, loves Zehava, who dives with him into a fantasy world. The beautiful and independent Medea loves the handsome and charming neighborhood thug. Governing it all is the colorful grandfather, who maintains the old patriarchal rules in the new country Israel. Written and directed by Dover Koshashvili (Late Marriage 2001). Cast: Niko Tavadze, Maria Ovanov, Gavri Banai. World Premiere.
The Future
Director: Noam Kaplan
Dr. Nurit Bloch has almost everything – an impressive academic career in the course of which she developed a way of predicting terror attacks, a beautiful house, a good relationship, and plans to have a child via surrogate. When Yafa, a young Palestinian woman, proves that Bloch's method for predicting attacks is not perfect after all, Nurit must try to understand what went wrong. Written and directed by Noam Kaplan (Manpower 2014). Cast: Reymonde Amsellem, Samar Qupty, Dar Zuzovsky. Israeli premiere.
The Other Widow
Director: Ma'ayan Rypp
34-year-old Ella, a theatre dresser and the mistress of the playwright, who dies unexpectedly. Amidst preparations for the premiere, and the mounting pressure from the production, Ella insists on attending the Shiva, and comes to know a world that she had been unaware of until then. When she gets to know and grows close to her lover's brother, mother, and widow, things get complicated. Written and directed by Ma'ayan Rypp. Cast: Dana Ivgy, Anya Bukstein, Mona Hawa, Yaniv Bitton. Israeli premiere.
*Information on the films was provided in a press release