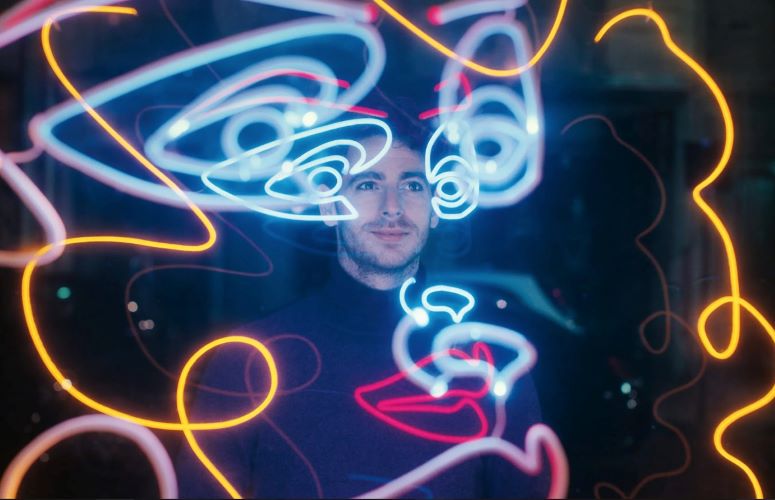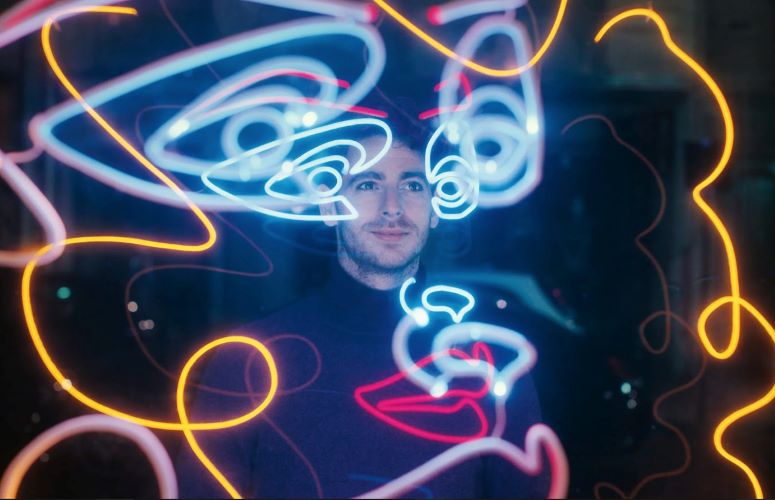 Three Nights a Week invites the viewer into the spectacular world of drag, through a tender and dramatic love story, that sparkles with glitter and authenticity. It's an incredibly feel-good movie, with a competition to be won, and a road trip, yet conveys the complexities of desire, sexuality, insecurities, and identity in relationships. Director Florent Gouëlou knows the world of drag intimately (watch for his cameo), and brings it to vibrant life, with a cast that includes several gorgeous and intriguing drag queens.
Baptiste (Pablo Pauly) comes to support his girlfriend Samia (Hafsia Herzi) as she hands out information and condoms, promoting AIDS awareness and prevention. Camera in hand, he looks with open curiosity and a shy smile at the drag queens who have come to help and is mesmerized by the appearance of Cookie Kunty (Romain Eck), beautiful, bold, and flirtatious. It's a coup de foudre, and Baptiste finds himself drawn to Cookie, an attraction that awakens new feelings and will be the beginning of a journey of self-discovery.
Photography is just a hobby for Baptiste, who works as a manager in a store. In his 8-year relationship with the smart and assertive Samia (Hafsia Herzi), who is pursuing a medical career, it seems as though he is content to remain in the background. Meeting Cookie ignites a spark in Baptiste, as a photographer he is interested in the contrast between the extravagant drag persona and the person backstage. He sees a potential project, and it awakens his dormant passion for photography, which seems to have been muted in the noise of daily life. The more practical minded Samia finds no interest in the drag queens, she sees them as merely useful in communicating the importance of AIDS awareness, comparing them to clowns in hospitals. One of the strengths of this film is that although the first encounter with Samia's character feels like the film might be categorizing her as just another feminist with no sense of humor or art, as the narrative progresses, although she is a secondary character, she is given depth, nuance, and even a bit of flair.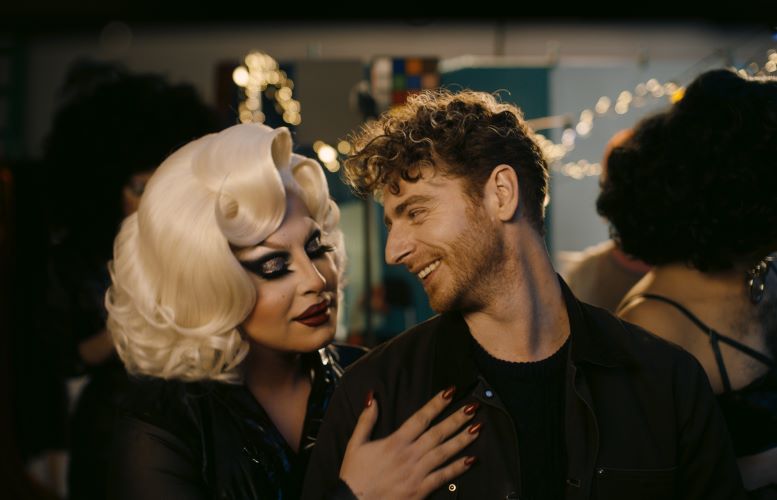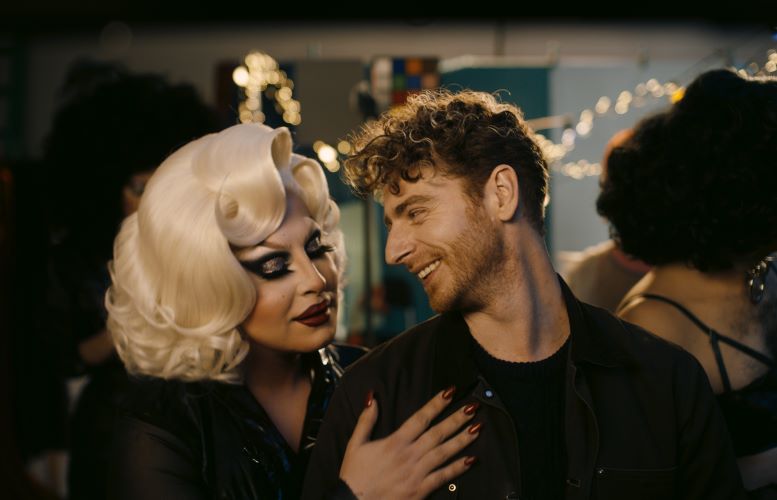 The magic of Three Nights a Week is in the characters of the flamboyant Cookie Kunty and the diffident Baptiste, their scintillating onscreen connection, and the wonderful performances of Romain Eck and Pablo Pauly. Cookie Kunty, as well as other cast members, is a drag queen offscreen as well as on, and she is fabulous! Gouëlou lets the viewer encounter Cookie from Baptiste's perspective. A lingering closeup on the endless depth of Cookie Kunty's elaborately ornamented eyes makes it easy to understand why Baptiste is falling so hard. Pauly is sweetly shy as Baptiste, with a smile that reveals his delight in the new realms he is discovering. There is a sense of authenticity in Baptiste's awkwardness and confusion as he is drawn to Cookie, and gets to know Quentin, who is Cookie when he's at home, not in drag. It's a life-changing encounter as Baptiste reckons with the power of this attraction, and all the questions it raises for him in terms of his sexuality and sense of identity. Romain Eck imbues Quentin with warmth and a measure of insecurity as well as honesty. Drag is a creative expression, but perhaps, also armor, a refuge. The path of this relationship is not destined to be smooth, but it's fascinating to follow.
TLVFest presents Three Nights a Week, with screenings at the Tel Aviv Cinematheque August 24 – 31, 2023. Tickets are available on the TLVFest website: https://www.tlvfest.com/en/fest_movie/three-nights/
.
Three Nights a Week
France/2022/103 min/French with English and Hebrew subtitles
Director: Florent Gouëlou; Screenplay: Raphaëlle Desplechin, Florent Gouëlou; Cinematography: Vadim Alsayed; Editor: Louis Richard; Cast: Pablo Pauly, Romain Eck, Hafsia Herzi
Three Nights a Week opened International Critics Week at the Venice Film Festival 2022.