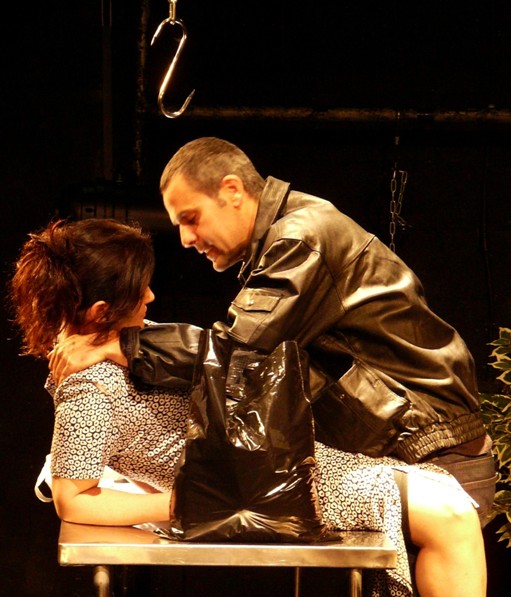 Beit Lessin is doing something a little different – creating an encounter between the repertory theatre audience and fringe theatre, with a festival called "Ketzat Aheret" (Hebrew: a little different). The plays will be presented over the weekend of July 29 – 31. According to a press release from Beit Lessin, the plays will be:
Inyan Shel Gvarim (Men's Business) Tmuna Theatre
Martha, a butcher, invites Otto, a construction worker, for a romantic dinner. She is desperate for love, he was just passing by the shop, and is thinking no farther than a hook-up. Is there any chance that Otto will fall in love? And how far will the butcher go to get what she wants?
Written by Franz Xaver Kroetz, Translated by Shimon Levi. Director: Yagil Eliraz. Performers: Nisso Kavia, Sara Von Shwartze. Duration: 55 minutes. Thursday, July 29 at 20:30 and 22:30.
Shufra, Tmuna Theatre
A blogger who loves chats, a talent who wants to be a multi-talent and a young man who lives in proximity to a Holocaust survivor meet in a workshop on "self-awareness" that goes wildly out of control.
Written by Eyal Weizer. Director: Alon Cohen. Performers: Yuval Avramovitz/Tal Klai, Efrat Arnon, Itzik Golan, Nataly Feinstein. Duration: 1 hour and 15 minutes. Saturday, July 31 at 21:00.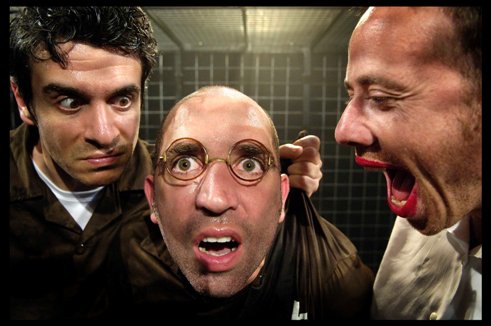 Zeh Mistovev (Hebrew: It Turns) HaSimta Theatre
A violent and uncompromising collision between two people locked in a "prolonged observation room" in a therapeutic institute. One believes he is the writer Franz Kafka and the other believes that he is Benjamin Zeev Herzl. The revival of this production is a tribute to Yosef Mundi, a subversive Israeli artist, one of the spiritual fathers of fringe theatre in Israel.
Written by Yosef Mundi. Director: Avi Gibson Bar-el. Performers: Ronen Ifrah, Amir Yerushalmi, Moti Rozentweig. Duration: 65 minutes. Thursday, July 29 at 21:00 and 22:30.
All performances will take place at ZOA House, 26 Ibn Gvirol Street, Tel Aviv.