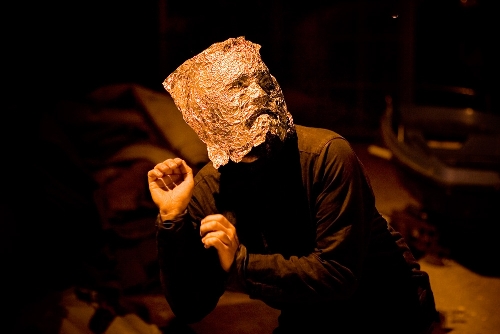 If you like theatre that has a simple plot, naturalistic setting, predictable – preferably happy – ending and doesn't weigh too heavily on your mind as you indulge in post-theatre coffee and dessert, you may want to skip reading this article. But that would be a mistake because the Clipa Aduma Festival for Performance Art and Visual Theatre can show you all the wonderful things that can happen when you don't know what to expect. 
From football to spaghetti, with a modern-day Jonah thrown into the mix, Clipa Aduma (literal translation: clipa = peel or skin, aduma = red) will tantalize your senses, send your mind spinning, and make you laugh. 
Founded in 2007 by Idit Herman to bring progressive theatre to Israeli audiences, the festival presents works that explore the many possibilities of the stage, using elements of dance, visual theatre, video, text and sound to reinvent theatre. In addition to hosting leading international performers, one of the festival's goals is to encourage Israeli artists to experiment with different modes of creating theatre. Artistic director Herman recalled that in the first years she had to approach artists to suggest that they create something for the festival. For this year's festival, which will take place from July 15 – 31, she received 70 proposals, an indication of the changes taking place in the approach to theatre, and the impact theatres such as Clipa have had on the local theatrical scene.
There will be 14 Israeli works presented this year. Two – Jonah 2010 and Glory Monster – are full length works, and the others will be presented in two programs of short works. See to Believe places an emphasis on visual theatre, while As Your Hear has an emphasis on musical theatre.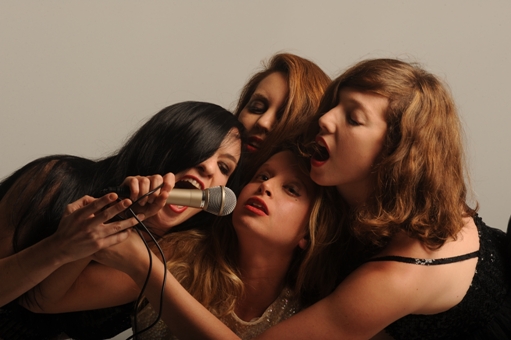 Glory Monster, created by Michal Herman, takes the stage as its point of departure, looking at the moments of glory in the spotlight, the glitter of a girl group and the dissolution of a dream.
Jonah 2010, created by Elian Vileji, is an intriguing take on the Biblical story of Jonah, the reluctant prophet who sojourned in the belly of a whale before accepting the responsibility of prophecy. This Jonah has come to talk to the city of Tel Aviv and quotes Tears for Fears.
The International Program: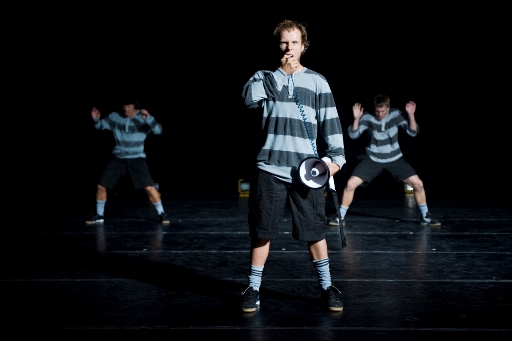 Jo Stromgren Company from Norway will perform the successful, internationally acclaimed show "A Dance Tribute to the Art of Football". Stromgren, a former professional football player, is the choreographer of this work, which utilizes the rituals and clichés of football to pose questions about the nature of art, and the relationship between high and low art.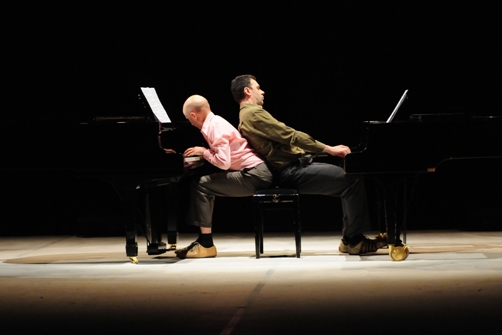 "Schindelkilliusdutschke" company from Germany will perform with a humorous musical theater piece titled "Aus der Kammer Musik Theater" (translation: Chamber Music Theatre). Musical theatre is a lesser known art form in Israel, one of the reasons that Herman has chosen to highlight the theme. Three classically trained musicians, Volker Schindel, Rainer Killius, and Tobias Dutschke perform a two-part work. In the first part, each musician/performer presents a solo. Schindel starts with "Poem für einen Springer" Poem for a Jumper by Dieter Schnebel. Killius then follows with "Aria" for solo voice by John Cage. Dutschke performs "Le corps à corps" for one percussionist and his zarb by Georges Aperghis.
What follows is completely unexpected. In Tafelmusik, the trio sits at a table to eat and play their way in song, sound and music created by dry spaghetti, spoons flying through the air and other dining paraphernalia, while playing characters inspired by the book Struwwelpeter (Shockheaded Peter). This performance is made possible by The Goethe Institute Tel Aviv.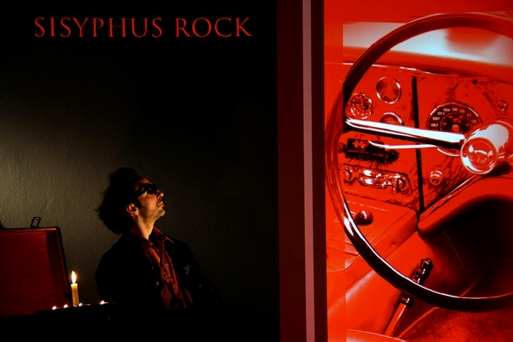 The "La Tempest" company (Chile/Korea) will perform their new work called "Sisyphus Rock" – inspired by the myth of Sisyphus and the writings of Albert Camus. Elias Cohen, a Chilean physical theatre artist who specializes in classical Indian dance, creating a unique theatrical language, created the work in collaboration with Korean video artist Chan Sook Choi.
The French puppeteer Ezéquiel Garcia-Romeu will perform "Aberrations of an Archivist", a puppet show for adults. Locked in his library, with all the books and their knowledge, he believes he can discover the secrets of the creation of the world.
Throughout the festival Clipa will host two international workshops. Elias Cohen from "La Tempest" will run a four day workshop of physical and object theater with martial arts. Ezéquiel Garcia-Romeu will run a four day workshop for puppeteers and artists.
Festival events will take place at the Clipa Theatre, 38 Harakevet Street, Tel Aviv and at the NaLagaat Theatre at Jaffa Port. The complete schedule can be found on the Clipa website. For additional information call: 03-6399090.
AYELET DEKEL