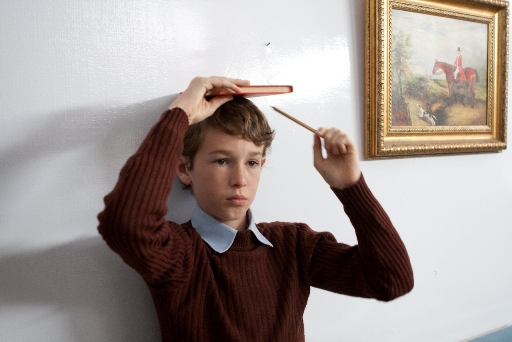 Ophir Awards promise to be more exciting than ever this year! In a press meeting held on July 27, 2010 in Tel Aviv Marek Rosenbaum, President of the Israel Academy for Film and Television announced that the nominated films were selected from among the 18 feature films and 56 documentaries eligible for consideration. Rosenbaum noted the "unprecedented worldwide success of Israeli films," saying, "This is the third consecutive year that an Israeli film has made it to the Oscars, and in 2009 the film Lebanon by Shmulik Maoz won the Golden Lion at the Venice festival – the first time that an Israeli film has won a major prize at one of the three most important international festivals."
Oscar nominations for Beaufort, Waltz with Bashir and Ajami, as well as the critical and popular success of films such as The Band's Visit, has drawn attention to Israeli films, and set the bar high for Israeli filmmakers. Traditionally, the winner of the Ophir Award for Best Feature is chosen to represent Israel at the Academy Awards.
Nir Bergman's Intimate Grammar, based on a novel by David Grossman, follows its Best Feature win at the Jerusalem Film Festival with 12 nominations – including Best Feature and Best Director.
Nominated for Best Feature are Avi Nesher's Once I Was, Guy Nativ's The Flood, Eran Riklis's The Human Resources Manager (based on a novel by A. B. Yehoshua) and Doron Tsabari's Revolution 101. The latter film has been the source of controversy and debates over genre, as some claim that Revolution 101 is a documentary film and as such, should not be considered in the feature film category.
Film critic Gidi Orsher, a member of the Israel Academy's board of directors, responded to this issue explaining that a meeting was held this past Sunday with all the parties involved, in which each had an opportunity to voice their claim before the Academy. Orsher said, "In light of the fact that at least half the film is scripted and directed, it was decided that it would be considered a feature film." Orsher added that we are living in "a changing world of genres that are beginning to merge with one another."
Nominations for Best Director include two films not nominated for Best Feature: Dover Kossashvili's Infiltration and Moshe Ivgy's And On the Third Day.
Competing for Best Documentary are: Wandering Eyes by Ofir Trainin (winner of DocAviv 2010), Thieves by Law by Alex Gentlev, Precious Life by Shlomi Eldar, The Lone Samaritan by Barak Heyman and A Film Unfinished by Yael Hersonski (which won Best Documentary at the Jerusalem Film Festival).
Best Actor nominations go to Roee Elsberg for Intimate Grammar, Yossi Pollak for Hitpartzut X, Yoav Rotman for Flood, Adir Miller for Once I Was, and Mark Ivanir for The Human Resources Manager. Nominated for Best Actress are: Orly Zilbershatz for Intimate Grammar, Hila Feldman for And On the Third Day, Liron Ben-Shlush for Maya, Ronit Elkabetz for Flood, and Maya Dagan for Once I Was.
The Academy will honor actor/director Ze'ev Revah with a lifetime achievement award. The awards ceremony will be held in Jerusalem, and is planned to take place in late September.
AYELET DEKEL
Ophir Awards 2010 on Midnight East