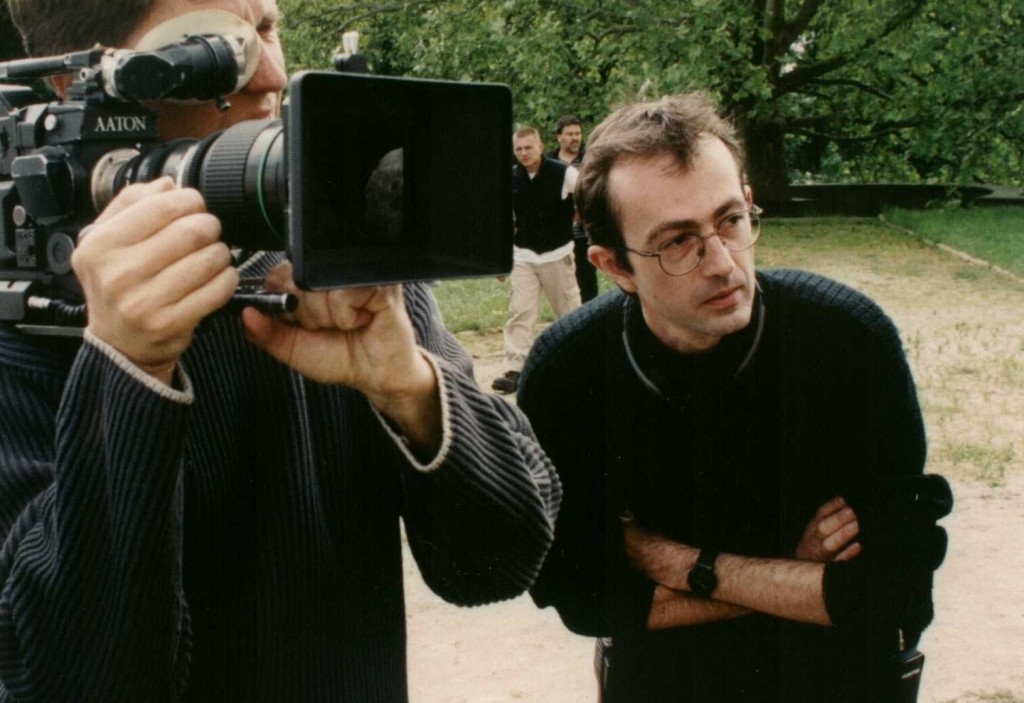 Czech Film Week begins next Sunday, August 22, 2010 with a rich harvest of films from the Czech Republic. Screenings will take place from August 22 – September 2, 2010, at the Tel Aviv, Haifa, Jerusalem and Sderot cinematheques. The program will include a tribute to filmmaker Petr Zelenka, premiere screenings for emerging women filmmakers and screenings of student films. 
Czech Film Week will host writer and director Petr Zelenka who will be present at screenings of his films: The Karamazovs, Wrong Side Up and Year of the Devil. First features by directors Mira Fornay and Karin Babinská focus on the lives and conflicts of a generation coming of age, Fornay's Little Foxes was screened at the Venice Film Festival in 2009.
Synopses and screening times:
The Karamazovs – Petr Zelenka
Czech Republic, Poland 2008, 103 minutes, Czech with English translation
Tel Aviv 22.8, Jerusalem 24.8, Haifa 26.8, Sderot 1.9
On a summer day, a Prague theater company arrives in Krakow to rehearse for a production of The Brothers Karamazov. In the long-closed steel factory where they rehearse are several former employees who are in the midst of the personal tragedy. The play, in which the elderly Karamazov rises from his grave in order to talk with his sons about their role in his death, unfolds in parallel to life offstage. Zelenka makes intelligent use of the location to create an interesting discussion around the subject of acting and the reciprocal relationship between the art and its consumers.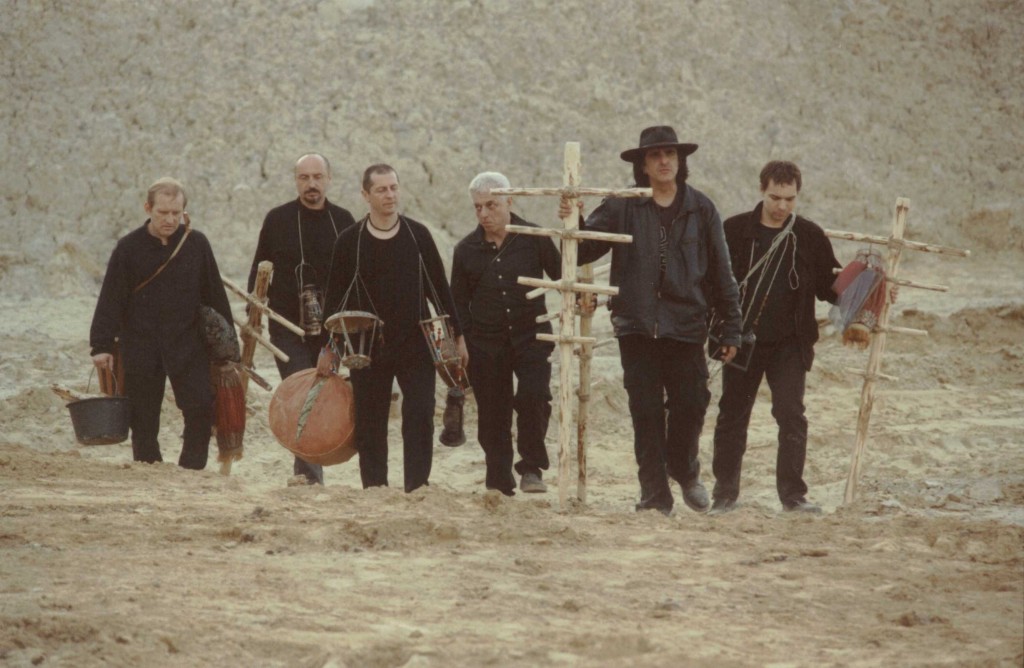 The Year of the Devil – Petrr Zelenka
Czech Republic, 2002, 88 minutes, Czech with English translation
Haifa 23.8, Jerusalem 25.8, Tel Aviv 26.8, Sderot 30.8
Reality and imagination intertwine in this drama about a Dutch documentarist who arrives in the Czech Republic to document substance abuse treatment at a local institution and finds himself fascinated by a singer-poet-composer and his guardian angel.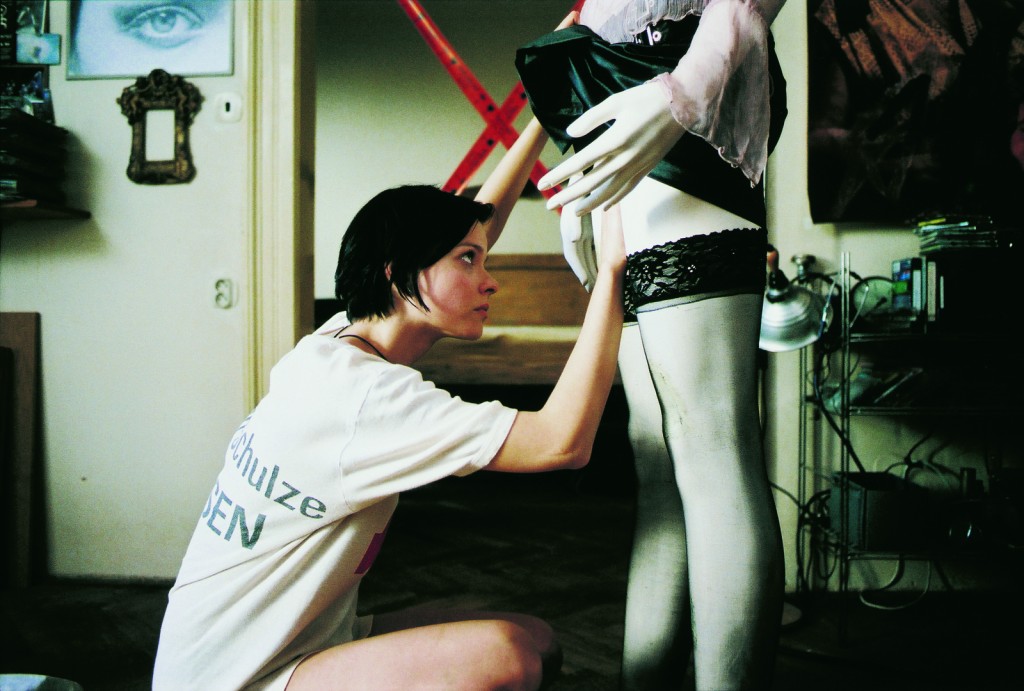 Wrong Side Up – Petr Zelenka
Czech Republic, 2005, 100 minutes, Czech with English and Hebrew translation
Tel Aviv 23.8, Haifa 25.8, Jerusalem 26.8, Sderot 30.8
Life is a bitch and love is a quest. Wrong Side Up is a comedy of manners where a love story is an excuse to meet people in search of love and understanding, people desperate to make contact with each other, whether jumping from planes, living with shop-window mannequins, or going mad out of concern for all the wars and disasters of the world.
Foxes – Mira Fornay
Ireland, Czech Republic, 2008, 90 minutes, English with Hebrew translation
Haifa 22.8, Tel Aviv 24.8, Jerusalem 20.8, Sderot 2.9
When Alzbeta, an au pair from South-East Slovakia, decides to stay in Dublin, with help of a strange new friend Ducky, a secret she has shared with her older sister Martina, is exposed. The truth about the two sisters and the real reason why they can never escape their home is uncovered. Little Foxes is a simple story about betrayal, redemption and forgiveness.
Dolls – Karin Babinská
Czech Republic, 2007, 90 minutes, Czech with English and Hebrew translation
Haifa 24.8, Tel Aviv 25.8, Jerusalem 30.8, Sderot 2.9
Three eighteen-year-old girls, that don't want to give up their carefree student lives or their friendship, plan to hitchhike to The Netherlands, where they've arranged to work on a farm for three months. But one of the girl's little brother joins the trio against their will, becoming a witness as well as the catalyst for the disintegration of their friendship. Dolls is a story about searching for love and finding oneself in the volatile time of late adolescence.
Student Films
Jerusalem 28.8, Tel Aviv 29.8, Haifa 31.8
A Will to Dance – Joshua Faudem
Czech Republic 2009, 60 minutes, Czech with English translation.
A documentary account of one day in the life of Margit, in which she describes the present state of her life in Czech Republic, is intertwined with Margit's personal history, described through Margit's voice-over, family photographs, and Margit's revisiting various locations of significance in her life.
Did Michael Knight End the Cold War?
Czech Republic, 2010, 21 minutes
A young Czech boy, his favorite TV series – Knight Rider, and a BMX bike. The true story of the Czech Revolution of 1989.
Whoops Mistake!  – Czech Republic 7 minutes 2008
Homeland –  Czech Republic, 2009, 7 minutes
Fish n' Pills  – Tereza Tara
Czech Republic, 2007, 20 minutes
The pill, the symbol of sexual freedom, but what about the consequences? Are people really free to decide? Women under the influence of synthetic hormones, fish changing their genders, men suffering from increasing sterility, and scientists talking about new substances in the endocrine disruptors.