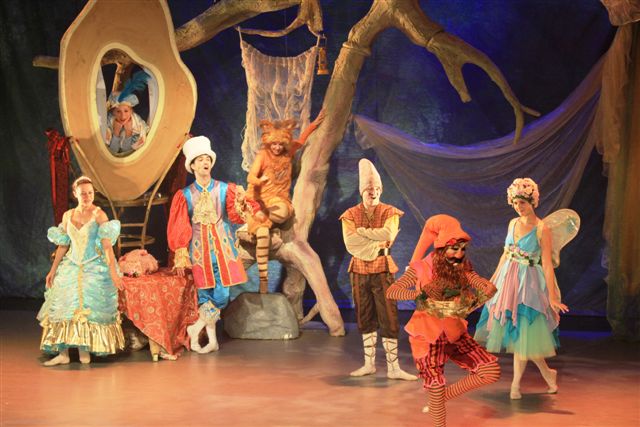 Magical Myths – Kesem Shel Agada celebrates 20 magical years of children's theatre at the Suzanne Dellal Centre from August 23 – 25th. Created by the Yerushalmi family in memory of Yaron Yerushalmi, the festival is a beloved ritual of summer, the sweet closing note of the season. This year the entire Suzanne Dellal complex will be transformed into an enchanted kingdom, complete with a forest of wishes.
"A Tale of Three Walnuts" by Goshen Theatre is a dance-theatre performance based on poet Leah Goldberg's story of three walnuts that start their journey with a squirrel and move on to a dwarf and other characters until they find their way to a small boy. The play is performed by actors and the Goshen Theatre dance troupe Aristo Classy, with choreography by Limor Rose. (ages three to eight)
The Orna Porat Theater for Children and Youth will have two premieres at the festival. "Something Wonderful is About to Happen" is about a boy who takes a journey in his bedroom, the clothes and toys taking on surprising shapes in his imagination.  (ages three to six).
"Aladdin and the Magic Lamp" was created in collaboration with the Inbal Dance Theatre, retelling the beloved legend in show that combines dance, theatre, movement, music and colorful costumes. (ages five to nine)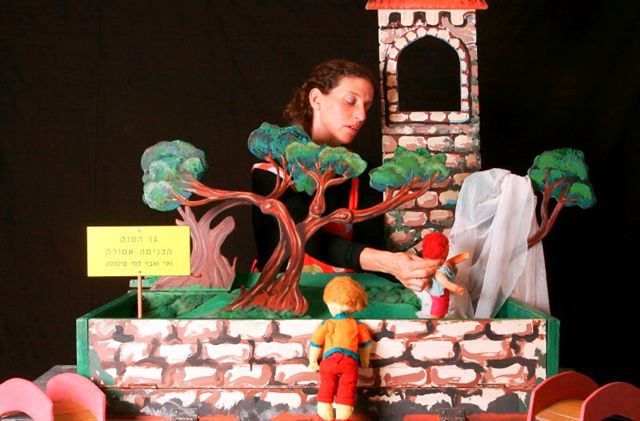 Oscar Wilde's "The Giant and his Garden" is retold by puppet artist Sharon Shapira. A suitcase is discovered which, upon opening, reveals the Giant's magical garden. The heart-warming story is told by an actress with puppets, accompanied by original music. (ages four to eight)
Eric Smith's puppet theatre will perform a musical version of "The Wizard of Oz", directed by Yossi Gerber. Dorothy, the Scarecrow, the Tinman and the Lion move to new music with a contemporary beat. (ages five to twelve)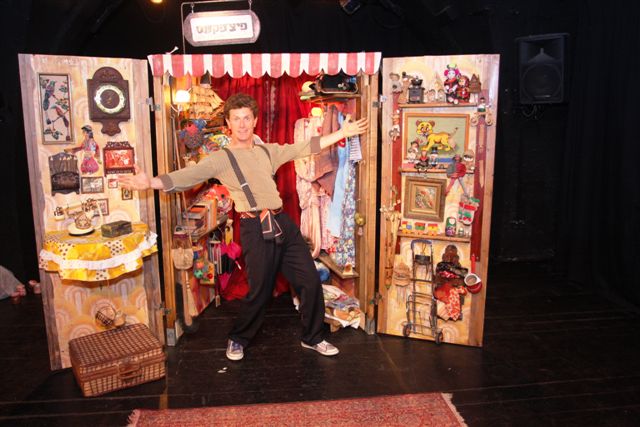 "Pitchifkes" tells the story of a small store, where each knick knack inspires a poem, song or dance.   Located in the midst of a large market, an arrogant, bitter businessman plots to get rid of the tiny store and replace it with a new, large, expensive store. (ages four to nine)
The Train Theatre presents "The Princess and the Moon" which premiered in this festival in 2001. A very busy queen falls ill. In order to cure her, her young daughter must bring her the moon. The theatre will also present story hour for children with Shahar Marom. (ages four to seven)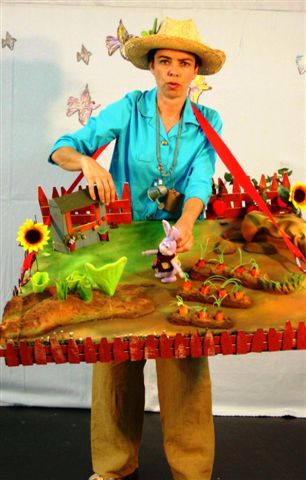 "Peter Rabbit" is a story-theatre production with puppets and interesting props, presented by Nili Dvir, who wears the stage on which the story takes place as part of her costume. This unusual device allows her to move among the audience as she tells her tale. (ages three to six)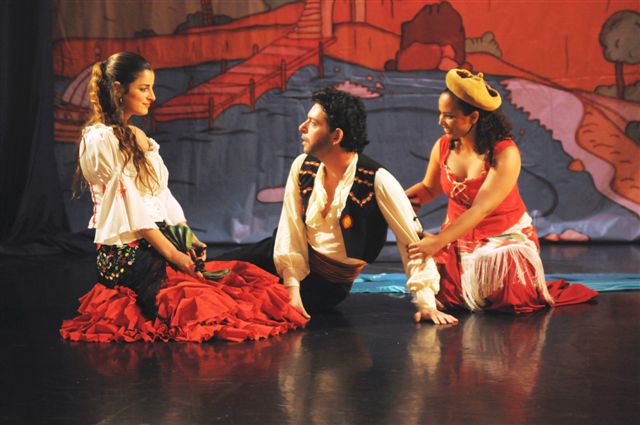 Flamenco lovers will enjoy "The Spanish Little Mermaid" presented by Neta Shezaf's Flamenco Dance-Theatre. In this version of Hans Christian Andersen's tale, the friendly crab teaches the mermaid how to dance flamenco on her newly acquired feet, in the hope that her new moves will help her win back the prince. (ages four to ten)
Outdoor performances, creative workshops and colorful characters will fill the Suzanne Dellal courtyard each day of the festival from 16:30 to 20:30. Free outdoor shows will be performed at 17:30 and 19:30 on the main stage in the Suzanne Dellal courtyard.
Kesem Shel Agada is produced by the Suzanne Dellal Centre, the Municipality of Tel Aviv Performing Arts Department and the Yerushalmi family.
Tickets: 03 -5105656, www.suzannedellal.org.il, www.ticketnet.co.il. Tickets are between 30NIS to 70NIS, with discounts for Tel Aviv residents, members of the Orna Porat Theater, Zman Tarbut, and 40NIS for 230 starts for Isracard holders.