Sleepless nights and a sense of wonder are taking ICON TLV where no Science Fiction/Fantasy festival has gone before. A multi-disciplinary cultural event with films, guest speakers, workshops, gaming, discussions and more – all imbued with the desire to experience and explore, connecting people and ideas, the week-long festival will open on September 25, 2010 at the Tel Aviv Cinematheque.
Festival Director Uri Aviv took time out from his surreal schedule to talk to Midnight East about everything from opening film "Scott Pilgrim vs. the World" to closing night's "Mr. Nobody," and everything in between.
The theme of this year's festival is "Heroes and Monsters" and the content encompasses a variety of disciplines – film, books, art, design, games, yet says Aviv, "all have a common connection." As the festival approaches, Aviv has been working round the clock along with festival producer Elad Peleg and a group of dedicated volunteers. Aviv views his role as that of a curator working with "a sense of wonder as the underlying theme. The imagination takes off from the question: What if?" 15 years ago, a group of science fiction fans, Aviv among them, initiated ICON, "so that there would be this kind of event in Israel, because there wasn't anything like it," says Aviv, "Today – 15 years later, there is no event quite like ICON anywhere else in the world today."
This year, the festival formerly known as ICON launches a new name (and logo) – ICON TLV. The new name looks outward to the wider world (TLV is designation of Israel's international airport) and embraces the festival's hometown – Tel Aviv, as the festival itself branches out to include events in Holon, Herzliya and Sderot.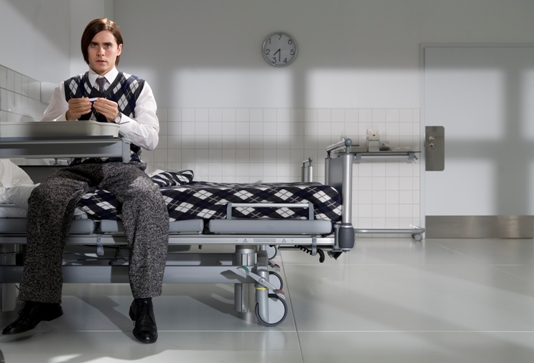 One aspect of the festival that has grown and changed enormously is the film program. According to Aviv, "14 years ago the film program was non-existent. We showed 6 – 8 mainstream Hollywood movies – not that there's anything wrong with that …Star Trek episodes were a major part of the program… not just any Star Trek episode; we're talking about the season finale, episodes that had not been seen in Israel. The season ends in May in the US and 4 – 5 months after its air date people could see it at ICON, on the large screen – and together. It was amazing. It was an inspiring shared experience – that kind of experience no longer exists in our world."
Despite pausing at one point in his discourse with a somewhat wistful expression that he interpreted for Midnight East as "I'm lamenting the passage of time," Aviv noted that the world has become better place for science fiction fans. The internet has made almost everything accessible to anyone, anywhere in the world. "People don't need me or the festival to see these episodes," Aviv pointed out. Perhaps more important, is the fact that Aviv recalls many friends who say that they grew up feeling "alone" – not knowing anyone else who shared their interests in science fiction and fantasy until they came to their first festival.
"The discourse, the intimacy, the closeness of connecting at a conference or festival – the internet has replaced this intimacy with another kind of interaction. People meet online, they exchange opinions, flirt … They don't need a one time event in order to meet. They don't need me to organize a festival so that they will know of one another's existence. There is a plethora of means to find one another."
Yet despite the ubiquitous internet, ICON TLV plays a unique and essential role on the cultural scene. Speculating about the future is a popular pastime for fans of science fiction, however, Aviv says that in the case of the internet, reality has turned out to be very different from the predictions. While some thought that the internet would empower niche entities, the opposite has been true, with the cultural mainstream becoming even more dominant. Aviv explains, "If you wanted to see a movie 15 years ago, you probably had a choice of about 20 movies. Now you have millions of options. And you don't know how to choose. So you go back to those 20 or so films that the critics have already reviewed, or that have huge ads. Once all content is available to everyone, people need recommendations from someone whose tastes are similar to theirs, whether you're talking about sports, shopping or culture. Someone who can say – these are the important or interesting things that you may not have heard about …"
"The experience of coming to a festival is different from seeing the movies at home. Online forum discussions, facebook, twitter and other social media will not replace face to face encounters between people. In Israel the short distances make it a little easier to meet."
One of the unique features of ICON is the concentration of different disciplines and activities within the same festival. The internet makes it easy to find almost anything you seek. ICON TLV makes it possible to discover all those things that you did not know you wanted to find.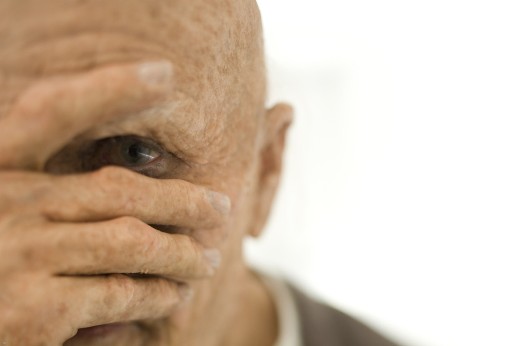 Aviv has always been open to creating partnerships with diverse groups, creating connections based on a "shared sense of wonder." The intellectual aspect of ICON's program is a growing entity, led by Content Manager Ayelet Bartov and a team of consultants, whom Aviv describes as "brilliant people I enjoy working with. Creating the program really requires a multi-disciplinary approach – films, comics, folklore, science and history – from people whose knowledge comes from reading the book cover to cover rather than just clicking through Wikipedia." Wandering through the rooms of the cinematheque, one can encounter talks about the connection between science and science fiction, Jewish fantasy, cryptozoology (the pursuit and study of mythical creatures) and the mysterious power of fan fiction.
Reflecting on a changing ICON in a changing world, Aviv said, "We are living in an age of wonder. What was once wondrous is now mundane. Captain Picard in the late 80s had an IPad and it was wonderful. Now we all have an iPad and we complain that it doesn't show flash, and you can use only one app at a time."
ICON TLV – Israel's annual International SF Festival is produced jointly with the Tel Aviv Municipality and supported by the Israeli Ministry of Foreign Affairs and the Israeli Ministry of Culture, as well as Tzomet Sfarim. ICON TLV 2010 will take places from September 25 – 30 at the Tel Aviv Cinematheque. Midnight East will be updating with more information on this year's program and guests.
AYELET DEKEL