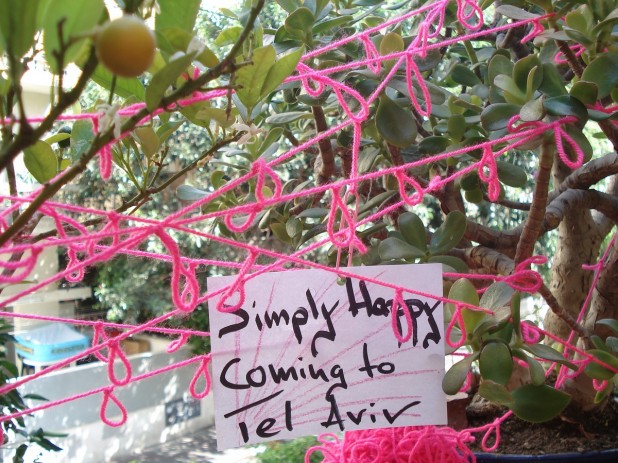 Simply Happy – an art installation with a purpose will be launched this afternoon from 16:30 to 21:00 on Rothschild Boulevard, corner of Bezalel Yafe. Rinetta Klinger, an artist from Berlin, will weave a web between two trees and invites everyone to write down their own memories of happy moments to hang on the web.
The web represents connection and communication between people, and Klinger would like everyone to practice "The Art of Happiness" – celebrating happy moments and memories and sharing them with others to spread happiness around the world.
Midnight East is happy that Klinger has chosen to begin her project in Tel Aviv! The artist plans to take her installation to other cities around the world. More information on the installation and the artist can be found on Klinger's website and www.Facebook.com/BeSimplyHappy.