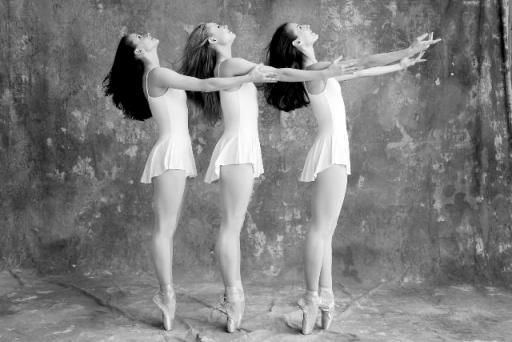 Balanchine ballerina Merrill Ashley will come to Israel to participate in Tel Aviv Dance 2010. The muse for several of Balanchine's works, Ashley will present a workshop on the Balanchine technique on October 21 and talk about her life as a dancer and work with Balanchine on Friday, October 22 at 11:00. Ashley arrives in Israel with 8 principal dancers of the New York City Ballet, who will perform To Dance a selection from the company's landmark works from October 20 – 22. All events will take place at the Suzanne Dellal Centre.
To Dance will include selections from Apollo, and Tchaikovsky Pas de deux choreographed by Balanchine, Known By Heart Duet by Twyla Tharp and Shanti by Tom Gold.
Igor Stravinsky composed Apollon Musagéte as a ballet, and it marked the beginning of an artistic collaboration and friendship between the composer and George Balanchine, who was 24 at the time he created Apollo in 1928. The ballet is an encounter between Apollo, the god of music, and three muses: Calliope, muse of poetry, Polyhymnia, muse of mime and Terpsichore, muse of dance and song. The dancers in the New York City Ballet premiere in 1951 were: André Eglevsky, Maria Tallchief, Diana Adams, Tanaquil Le Clercq.
Tchaikovsky Pas de deux is a much later work, which premiered in New York in 1960. According to the New York City Ballet website, the duet has an interesting musical story. Created to an excerpt from Swan Lake, Op. 20, Act III, (1877) by Peter Ilyitch Tschaikovsky, that was composed for Anna Sobeshchanskaya, a Bolshoi prima ballerina to perform in Act III of Swan Lake. The dancer was scheduled to debut in the fourth performance of the 1877 Moscow production, and Tschaikovsky added to the score in order to enhance the dancer's part. However, because it was not included in the original score, it was not published as part of the Swan Lake score and the work disappeared. It was discovered in the Bolshoi Theatre archives in 1953, and Balanchine received permission to create his own choreography to this piece.
Twyla Tharp created Known by Heart Duet to Donald Knaack's Junk Music. Tharp puts a wild spin on the formal structure of a classical duet (an adagio, two solos and a coda). Tom Gold's Shanti is a work for a lead couple and ensemble of four in four movements: Sippur/Hodaah/Ratzah/Meholalot. As the names suggest, there is a Middle Eastern feel to this contemporary work set to music by John Zorn.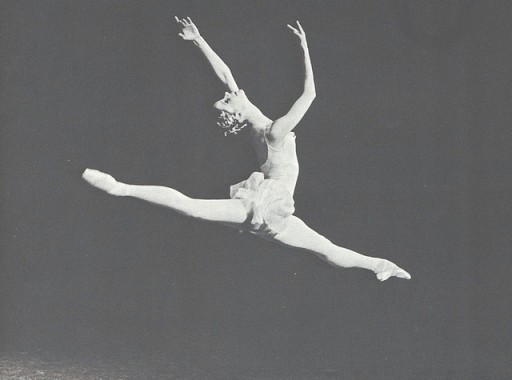 Merrill Ashley was born in St. Paul, Minnesota in 1950. She joined the New York City Ballet in 1967, was appointed soloist in 1974 and principal in 1977. Balanchine created two dances for Ashley: Ballo della Regina (1977) and Ballade (1980), and revived Four Temperaments and Square Dance for her in 1976. Ashley's autobiography, Dancing for Balanchine, was published in 1984 by E. P. Dutton Inc. Recipient of the Dance Magazine Award in 1987, she retired from the stage in 1997.
Merrill Ashley at Suzanne Dellal
Thursday, October 21 at 17:00 – Workshop on the Balanchine technique for dancers 18+. The class will be open to the public for viewing. Participation in the workshop is 70 NIS and tickets for viewing are 35 NIS.
Friday, October 22 at 11:00 – Merrill Ashley will discuss her life as a dancer and work with Balanchine. Tickets: 35NIS.
To Dance – Principal dancers of the NYCB
Oct 20th  & Oct 21st at 21:00, Oct 22nd at 14:00
Suzanne Dellal Centre, 5 Yehieli Street, Neve Tzedek, Tel Aviv. 03-5105656.