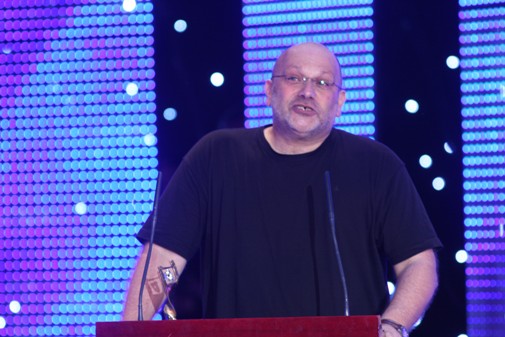 Eran Riklis' The Human Resources Manager won Best Feature at the Ophir Awards Ceremony which took place in Jerusalem, on September 21, 2010, and will be the film to represent Israel at the Academy Awards. Based on a novel by A. B. Yehoshua, the film is produced by Haim Mekelberg, Esti Yaakov Mekelberg, Eli Meirovich, Tanasis Karatanus, Moshe Edri, Leon Edri, Yigal Mugrabi, Todor Georgio, Talia Kleinhendler, and Carl Baumgarten, the film won 5 Ophir Awards, for screenplay, soundtrack, Best Supporting Actress and Best Director.
Riklis, who has been nominated in the past, including nominations for Best Director for The Syrian Bride (2004) and Lemon Tree (2008), said, "The film was a journey that began in Buli's (A. B. Yehoshua's nickname) head and then went to the producers, who gave me a task that became a mission. The story tries to define and rediscover our sense of humanity."
The award for Best Documentary went to Shlomi Eldar for his film Precious Life, telling the story of his own involvement in the effort to help a family from Gaza save the life of their infant son born without an immune system.
Maya Dagan won the award for Best Actress for her performance as Clara, the alluring yet emotionally fragile Holocaust survivor in Avi Nesher's Once I Was, Adir Miller won the award for Best Actor in the same film, playing Clara's friend and business partner, Yankele, a matchmaker with some mysterious business deals on the side.
Rosina Kambus won the award for Best Supporting Actress for her role in The Human Resources Manager.
Michael Moshonov won the award for Best Supporting Actor for his role in Mabul (The Flood), directed by Guy Nativ.
Noah Stollman won the award for Best Screenplay for The Human Resources Manager.
Amnon Salomon won the award for Best Cinematography for Infiltration, directed by Dover Kosashvilli.