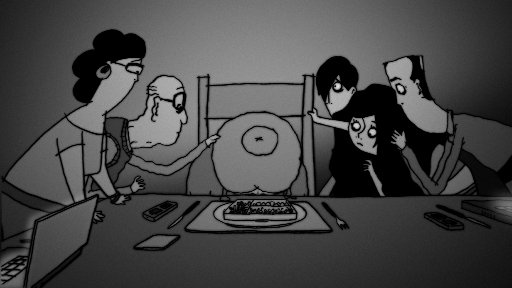 Award winning animator and director Jonathan Hodgson; Peter Baynton, animation director at Tandem Studios, J. P. Vine, artist and animation director; Asya Lukin, an Israeli artist and recent graduate of the Royal College of Art will all be guests of the Haifa International Film Festival 2010 with an animation program that includes films, workshops and discussions with the animators.
The British Animation program at the Haifa International Film Festival 2010 is the first part of a three year program to promote short films, exchange ideas and define mutual goals between Israel and the UK, in the context of the British Council's international program to promote contemporary British arts.
The program will include:
Monday, September 27 at 14:00 Jonathan Hodgson
Hodgson will discuss his approach to animation, past experiences, influences and work process with examples from still images and movies. Hodgson will bring three 35 mm films that will probably be screened in conjunction with the BAA program at 18:00. Hodgson is making a special effort to participate in the festival – flying in on Sunday night and back at work in the UK Tuesday morning.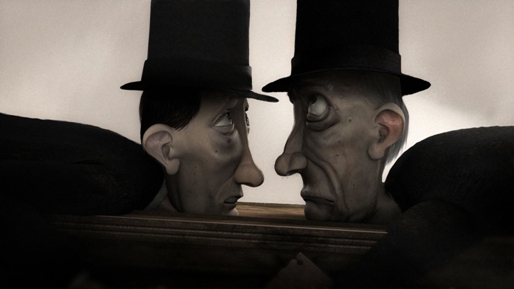 18:00 British Shorts – British Animation Screening. Curator: Jayne Pilling.
The films to be screened include festival guest Asya Lukin's Peccatum Parvum, What Light (Through Yonder Window Breaks) by Sarah Wickens Wolves & Rafael Sommerhalder, TXT Island by Chris Gavin, Animal Kingdom: Chalk Stars by Thomas Hicks, Train of Thought by Leo Bridle & Ben Thomas, Flogging Molly: Float by Karni & Saul, Yellow Belly End by Philip Bacon, Audi Q5: Unboxed by Russell Brooke & Aaron Duffy, Speechless by Daniel Greaves, The Black Dog's Progress by Stephen Irwin, Tom Fun Orchestra: Bottom of the River by Alasdair & Jock and Tad's Nest by Petra Freeman.
Tuesday, September 28 at 11:00 Peter Baynton
Baynton will talk about the transition from academic studies to work in the studio. He will discuss his directing work in advertising and the films he made at Tandem Studios with Daniel Greaves and other Tandem creative talents. Baynton will talk about ideas, technique, the work process and different approaches in the films that established the reputation of Tandem Studios, one of the UK's leading animation production companies.
Tuesday, September 28 at 14:00 J. P. Vine
Vine will present a lecture/workshop. Currently a storyboard artist and writer for "Shaun the Sheep" and the new feature from Aardman Studios, Vine will talk about his background as a theatre designer and his transition to animation through working on backgrounds and models for Aardman. Vine will talk about making storyboards and will talk about Aardman Studio, its people and work methods.
Vine is also a member of The Missing Link studio, the group has an exhibition opening tonight at the Israeli Museum of Caricature and Comics in Holon.
Tuesday, September 28 at 17:00 Aardman Collected Shorts presented by J.P. Vine
 
Wallace & Gromit: A Matter of Loaf and Death by Nick Park; Shaun the Sheep, Creature Comforts by Richard Goleszowski; Pearce Sisters by Luis Cook, Presentators by Wee Brian, Dan Lane & Stefan Marjoram, Purple and Brown by Rich Webber, Fly by Alan Short, Angry Kid by Darren Walsh and more…
Short animation films will also be screened outdoors on the wall of the cinematheque including: Wallace and Gromit, Shaun the Sheep, The Fly (Aardman), Simon's Cat, Over the Hill (Tandem), Desire and Sexuality BAA Collection, British Animation Awards (BAA) collection, Jonathan Hodgson's award winning The Man with the Beautiful Eyes, Feeling My Way, Night Club and Camouflage Dogs, and more.
Animation consultant: Tsvika Oren, Producers: Ruth Lev Ari and Gitit Wainer.
British Council: Michal Gitnik Permont (Israel), Christine Bardslely (UK)
Space is limited, so advance reservations are recommended: haifabritishorts@gmail.com
AYELET DEKEL