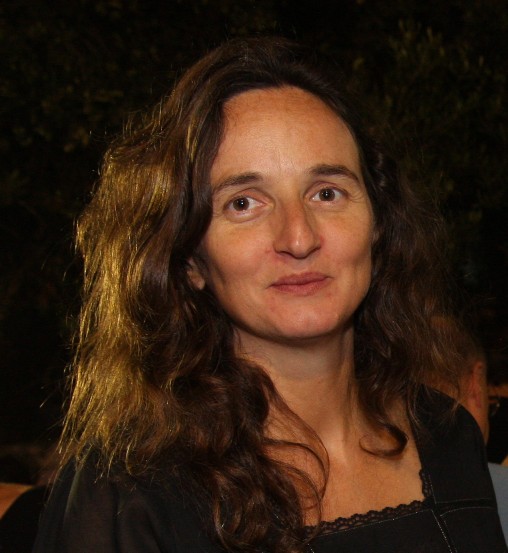 Director Julie Bertucelli is in Israel for the first time for the screening of her film L'Arbre (The Tree) tonight at the Haifa International Film Festival. Based on a novel by Judy Pascoe, it is the French director's second feature film, following the highly regarded Since Otar Left (2003).
Bertucelli told Midnight East that the project originated with her love for another book – The Baron in the Trees (1957) by Italo Calvino. Set in the 18th century, 12 year old Cosimo is tired of the abuses and political scheming of his father the Baron, and takes to the trees, where he declares that he will remain forever – and keeps his word.
"I was obsessed with the tree," said Bertucelli, but someone already had an option on the novel. A cousin gave her Our Father Who Art in the Tree by Judy Pascoe, and Bertucelli says, "I fell in love with the story." Once more, it turned out that a producer, Sue Taylor of Taylor Media, had the rights to the novel. As it turned out, however, Bertucelli says, "She had a script but no director. She saw my first film…and it became a real co-production."
The French-Australian co-production (Sue Taylor of Taylor Media, Yael Fogiel and Laetitia Gonzalez of Les Films du Poisson) was shot in Queensland, Australia. Bertucelli says that although when she first read the novel and envisioned the film, "I was not thinking about Australia," but she feels that shooting in Australia enhances the film with a sense of the nature and culture from which the story grew.
Charlotte Gainsbourg stars as Dawn O'Neil, a young widowed mother of four. As the family copes with their grief and the hardships of daily life, 8 year old Simone (Morgana Davies) believes her father speaks to her through a tree in their yard. The film will be screened at the Haifa IFF tonight in the presence of Julie Bertucelli and co-producer Yael Fogiel.