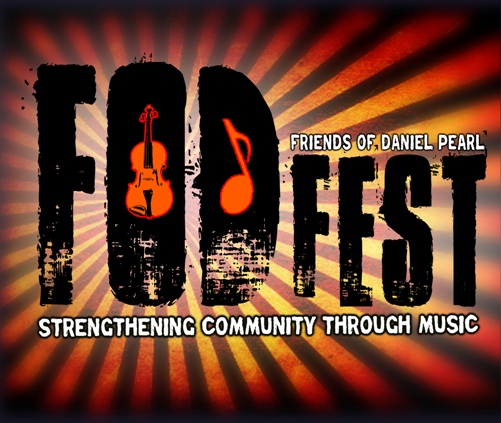 The sound of friendship, music and hope will be heard world-wide as Daniel Pearl World Music Days takes place from October 1 – 31, 2010 – and some of the voices you hear will come from Israel. Daniel Pearl, Wall Street Journal reporter and musician, was kidnapped and murdered in 2002 by extremists in Karachi, Pakistan. His friend and band-mate Todd Mack founded Friends of Daniel Pearl Fest (FODfest) in 2005,  connecting people, empowering and educating communities through music, organizing free concerts, school programs and multi-media productions.
FODfest 2010 comes to Israel for the first time with a program that will include school visits in the Negev on October 10, a community concert in Arad on October 11, a community concert at the Multaka Mifgash Jewish and Arabic Cultural Center in Be'er Sheva on October 12, a community concert at Ramat Aviv Gimel Park in Tel Aviv on October 13, and a concert for invited guests (due to space limitation) of Open House in Ramle on October 14.  Additional plans are in the works for performances in Jerusalem, Bethlehem, and northern Israel – so check back for updates!  These concerts are registered events of the 9th Annual Daniel Pearl World Music Days.
Don't miss the FREE outdoor concert October 13 at 20:30 at Ramat Aviv Gimel Park just off Kashani Street. We'll rock the park with Todd Mack (US/Executive Director of FOD), Sharon Klein (US/Director FOD), Jason Feddy (UK/US), Scott Fields, Larry & Mindy Fogel, Eli Dr. Blues Marcus, Judy Cohen, Shay Tochner and the amazing Harmonica Harold Jacobs. Harold's Hoots in the park are known for their great music and atmosphere, but this night, in memory of Daniel Pearl with FODfest, will really be a night to remember.
AYELET DEKEL