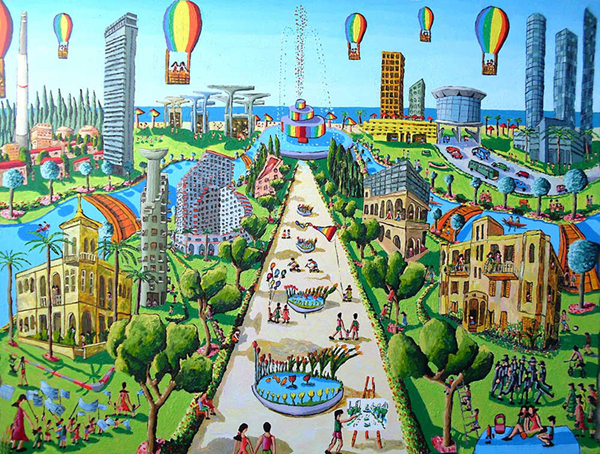 Put on your walking shoes, Ohavim Omanut – Loving Art – the opening event of the season begins on Thursday, October 14, 2010. The Tel Aviv Museum of Art, Nahum Gutman Museum, Beit Reuven and 75 art galleries will open their doors from 14:00 to 23:00 for this city-wide event – but that is not all.
"Hearing Art" begins at 19:00 with video, sound and installations created by the Zik group, Uri Dromer, Anat Pik, Nevet Izhak, Guy Sharaf, Talia Keinan, Gabi Krichli, Benaya Reches along Hen Boulevard, Gan Yaakov, Rothschild Boulevard and Ginat HaSharon. "Making Art" takes place on October 15 and 16, with 250 artists opening their studios to the public. Among the artists participating are Anisa Ashkar, Jennifer Bar-Lev, Lea Avital, Eitan Buganim, Roey Heifetz, Ra'anan Harlap, Shahar Marcus, Hanna Sahar, Shay-Lee Uziel, Elyasaf Kowner and Keren Shpilsher. Making Art Friday 11:00 – 18:00 and Saturday 11:00 – 18:00. A complete list of all the participating artists, events and map of locations can be found here (in English and Hebrew).
Some Midnight East favorites:
The Zimmer will be transported from it's usual location on HaGdud HaIvri 5 to Ginat HaSharon (otherwise known as Gan HaHashmal on the corner of Levontin and HaHashmal Streets) with a full program beginning at 19:00: Eran Sachs, Shmil Frankel, Alex Yonovich, Guy Dubious and Ron Katsir will explore the sounds of playground equipment, followed by Schneckentempo (Snail's Pace) a concert of video and live music with video, sound and directing by Nevet Yitzhak and Yael Barolsky on violin. Safi "Sniper" Etiel will present a video sound performance and Nico Teen (Zohar Shafrir) will perform new songs along with those from her latest album. The evening will close with an encore from the playground gang.
At the Tel Aviv Port photographers Eyal Landesman and Eldad Rafaeli will present an evening of stills, video, live music and broadcasts from a pirate radio station on the ruins of 102FM radio. The event is part of the "Short Exposure" project at the port.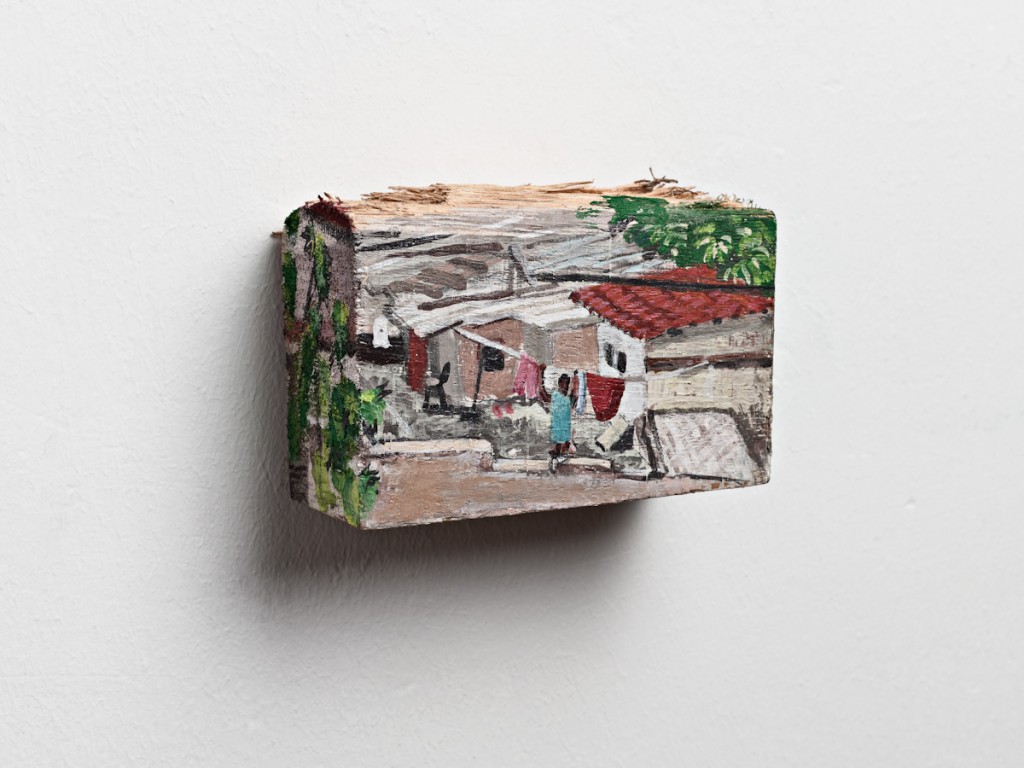 In Jaffa, the Zadik Gallery will open the exhibition Promised Land by Michal Goldman on Thursday night at 20:00, with painted scenes from the lives of the artist's neighbors, foreign workers in the neighborhood of the Central Bus Station in Tel Aviv. The performance Promised Land by Avner Eitan and Stefan Ferry will take place in the gallery on Saturday between 11:00 – 16:00. The gallery is located on 16 Shimon HaZadik Street, call 077-495-6981 for further information.
Historic Bialik Square will host an art happening from 20:00 – 23:00 with video works by Doron Salomons, Gal Weinstein and Assaf Shoshan, music by Tabac and two art exhibits: "Nocturnal Pondering" by Dina Shenhav at the Bialik Center and "Sehnsucht" by Roey Heifetz at Beit HaIr (Tel Aviv's original City Hall).
Nature lovers look for sound artist Anat Pik in Gan Yaakov on Tarsat Street with her installation Frogs. A network of speakers spread among the garden bushes will disperse the sounds of frogs croaking from around the world combined with human voices, creating noise-puddles, which reach to each other.
The Zik Group will present Three Hundred and Sixty Degrees 2009 – 2010, a video and sound installation on 142 Rothschild Boulevard. Founded in 1985, this intriguing group of artists develops sculptures and sculptural concepts into live performances.
If you're looking for a reason to smile, Kutiman and Karolina will be waiting for you on 68 Rothschild Boulevard with a new video clip for the song Smile 2 Me from Karonlina's new album "What Will I Do Now?" Created as homage to Tel Aviv street artists, it was shot with a pocket camera in 200 locations around the city.

The "Loving Art – Making Art" events are initiated and produced by the Arts Department of the Tel Aviv- Yafo Municipality and Impact, the Israeli Union of Visual Artists.