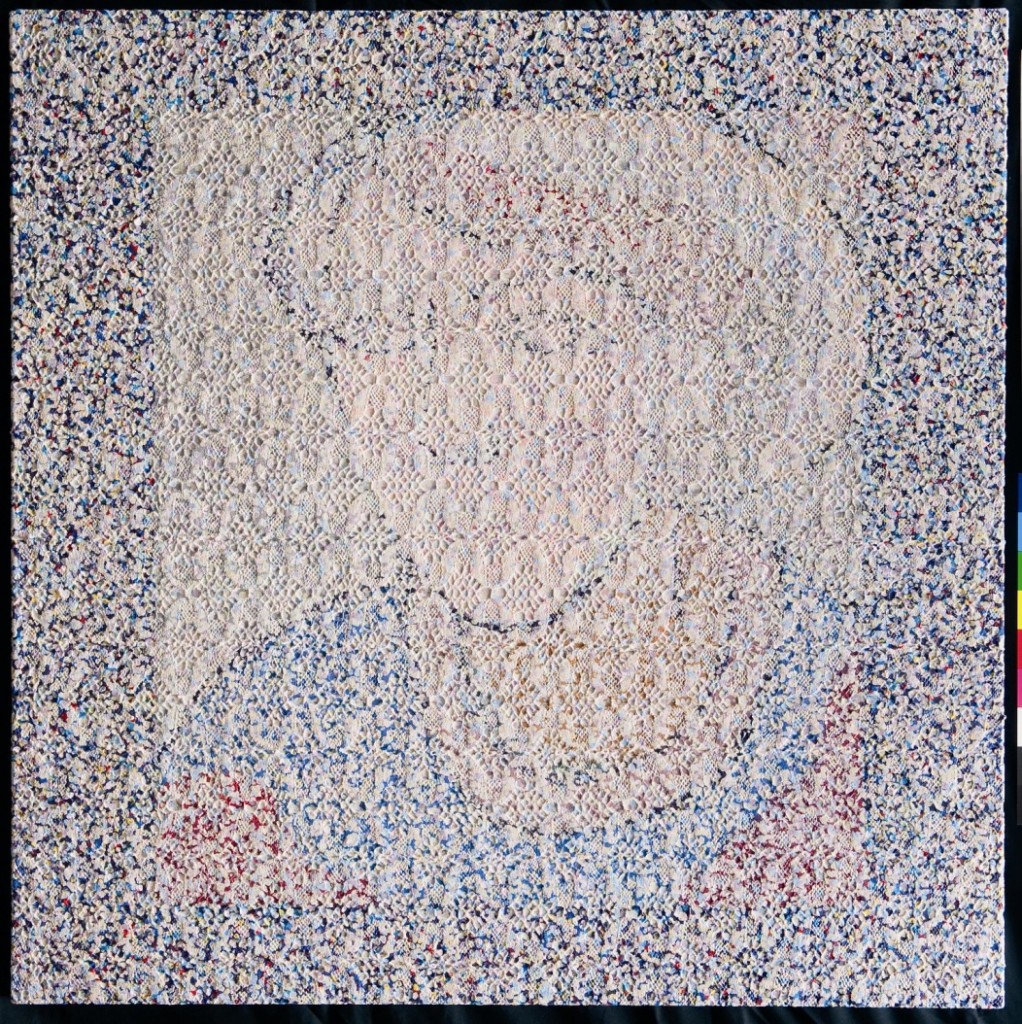 An exhibit of portraits by Sam Havadtoy will open Saturday, November 6 at the Tel Aviv Museum of Art. Havadtoy was born in London in 1952, raised in Hungary and eventually settled in New York. There he began to paint while working as an interior designer, counting among his clients John Lennon and Yoko Ono.
The portraits are created in stages. Havadtoy begins by writing an autobiographical text, which he then reduces and copies onto the canvas. The text is covered with a coat of paint, and sometimes an additional layer of lace is glued on top and painted as well. The current exhibit features portraits inspired by the paintings of Alexei von Jawlensky in the museum's collection.
The exhibit is curated by Dr. Arturo Schwarz. Tel Aviv Museum of Art, 27 Shaul HaMelech Blvd. Tel Aviv.
Hours: Sunday closed, Mon & Wed 10:00 – 16:00, Tues & Thurs 10:00 – 20:00, Fri 10:00 – 14:00, Sat 10:00 – 16:00.