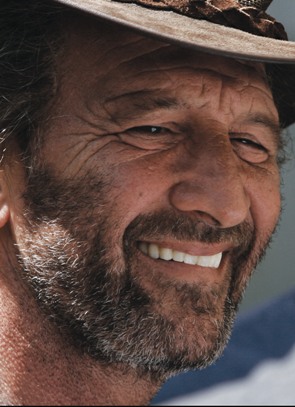 The Tel Aviv Cinematheque, Israel Film Fund, friends and family will gather to honor the memory of Israeli actor Amos Lavie on Friday, December 10, 2010 at 14:00 at the Tel Aviv Cinematheque.
Lavie passed away on November 9, 2010, leaving behind fond memories and many memorable moments on the screen, including the film "Mishak Hayav" (Hebrew: the role of his life) by Yaky Yosha in which he portrays an actor reflecting on his life and career. His last film role was in Haim Buzaglo's film "Kavod" (2010). Winner of three Ophir Awards, for "Schur", "Nashim" and "Circus Palestina", Lavie's film credits also include Stephen Speilberg's "Munich," Eran Riklis "Etz Limon," and the Israeli film series "Meurav Yerushalmi" (Jerusalem mix).
Moshe Mizrahi, Uri Gavriel, Yankol Golgvasser, and Asher Tsarfati, will be among the actors and directors who will share their memories of working with Amos Lavie. Selections from films and plays in which Lavie performed will be screened and Shlomo Bar and his band will accompany the event with their songs. Yaky Yosha will moderate the event.