Far from the noise and grit of the city, the Mitzpe Ramon Jazz Club offers a warm home for musicians and music lovers. The surrounding landscape is inspiring, and the club itself is a great place to hang out, have a drink and listen to some terrific music.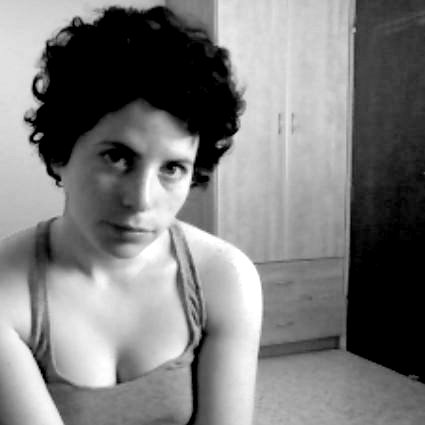 Tamar Avni, a young Mitzpe Ramon musician will perform this Thursday, February 3, 2011 at 21:00 with an intimate set of originals – touches of jazz, blues, and bossa nova. 20 NIS
Musica Mundana, will perform on Friday, February 11, 2011 at 21:00, tickets are 40 NIS. An international ensemble of three musicians: Ayelet Karni on flute, Miron Anders on viola de gamba and Rani Orenstein on cembelo. They met during their studies at Schola Cantorum Basiliensis, a music academy in Basel, Switzerland that focuses on early music. Their emphasis is on historically informed performances of works from different periods. In Mitzpe Ramon the program will include French Baroque composers such as Jean-Philippe Rameau and Francois Couperin. During their stay in Mitzpe Ramon they will also perform in the Mitzpe Ramon schools.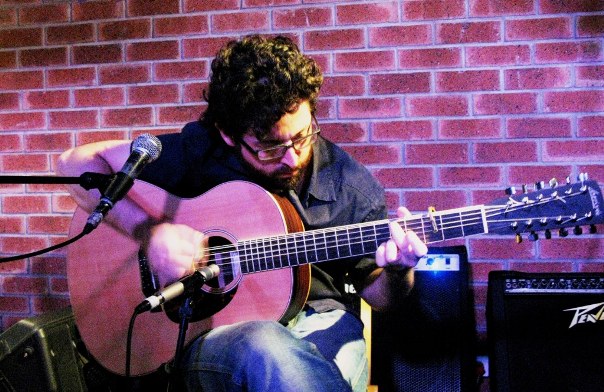 Guitarist, composer, radio show host, blogger, developer of the Earsay label at the Third Ear and Anova Music, Yair Yona comes to Mitzpe Ramon on Friday, February 18, 2011 with an acoustic performance, tickets are 30 NIS. A busy entity on the Israeli alternative scene (playing bass in Jet Sam &The Buffalos), Yona released his debut solo album Remember with Anova Music in 2009 (it was reissued with the US label Strange Attractors in August 2010) and recently participated in the Asphalt Journey project.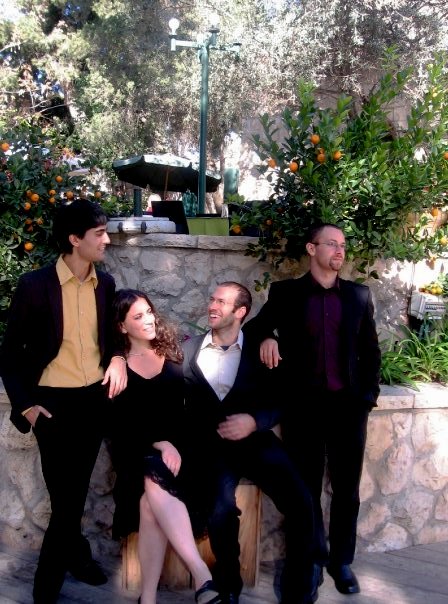 Closing the month will be the "Israeli Project for Early Music" on February 25, 2011, conducted by Alon Sariel, who will also play the archlute. Founded in 2006 by students at the Jerusalem Academy of Music, the ensemble has performed extensively in Israel and abroad. An ensemble of ten musicians will perform at the jazz club, with soloists Shir Shemesh on flute and soprano Anat Edri. Over the years the ensemble has performed and conducted workshops for children and youth in Mitzpe Ramon and on this visit will perform a concert with explanations for the Keshet preschool and the Rotem class as part of the enrichment program offered by the Mitzpe Ramon Jazz Club.
As their program for February makes clear –  the club is open to all styles of music and musicians. The club is a wonderful host to musicians coming from other parts of Israel and the world – if you are interested in performing, write to the Club Director, Gadi Lybrock: beitdani@netvision.net.il.
Established in 2007 by Gadi Lybrock, the club hosts both local and touring musicians, encourages and supports local musicians by providing rehearsal space, a place for students to attend music lessons and operates music programs in the schools. The Mitzpe Ramon Jazz Club is sponsored by Keshet, an association of Mitzpe Ramon residents who promote and support educational, cultural and ecological initiatives and projects in Mitzpe Ramon. The club works in cooperation with the Mitzpe Ramon City Council and the community center and is supported through the Cultural Administration, Mifal HaPayis, and other funds and private donors. The club is entirely run by volunteers and all income is directed toward supporting music education and musicians in Mitzpe Ramon and cooperative projects among Negev residents. Mitzpe Ramon Jazz Club is located in the Darkei Habsamim neighborhood, on 8/2 Har Boker Street. For additional information call: 050-5265628.