"Part of the fun is seeing the bird's eye view, watching trends develop," says Barak Weiss, co-artistic director with Nitzan Kremer of the Tel Aviv Jazz Festival that will take place from February 15 – 18, 2011 at the Tel Aviv Cinematheque.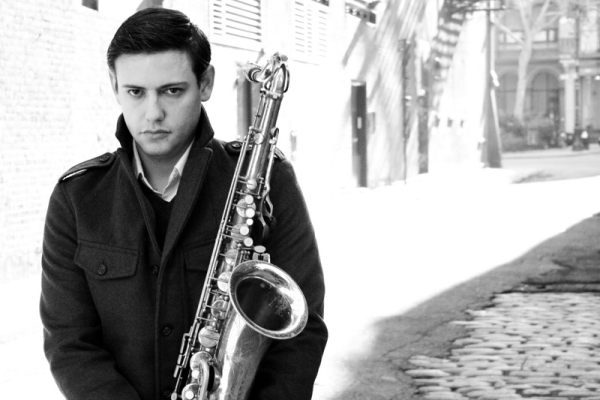 Talking to Weiss about the festival is like hearing a jazz riff, the theme wanders through different directions and improvisations, to return transformed as we talk about musical collaborations, composition and trends in Israeli jazz. His sense of fun and anticipation are contagious, especially when he describes the musical collaborations like the performance of Shauli Einav with Tigran Hamasyan coming up on February 16, 2011. "Shauli Einav was a protégée of Arnie Lawrence (jazz saxophonist, 1938 – 2005) an important person in Jerusalem," Weiss tells me, "Lawrence played in many significant ensembles [from Charles Mingus to Blood Sweat and Tears] in New York, and then he made aliyah in 1997. His agenda was co-existence and he founded the International Center for Creative Music where he taught music, gathering in Arab and Jewish students. He had a phenomenal influence on the jazz scene, ask any Israeli musician. He was eccentric, someone everyone admired."
"Shauli Einav received his BM degree from the Jerusalem Academy of Music and Dance and his masters at Eastman School of Music Rochester in New York. He released an album a few months ago, Opus One, with the French Label Plus Loin. It was very important to me to bring him here. Tigran is a virtuoso pianist. People tend to admire technique but in jazz, technique is just the first stage. He is a melodist, with deep compositions. It's impressive to see someone his age, he's 23 or 24, compose this way. He also has a connection to Armenian music in his compositions."
"Shauli and Tigran played together in New York. It is so important to send Israeli musicians abroad  – they not only study with great musicians but meet and play with so many musicians… then they can return and teach others. People don't always understand, and this connection between Shauli and Tigran is a great example."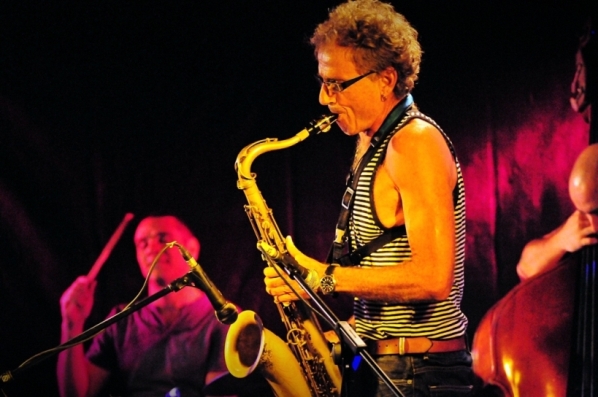 Another ongoing musical conversation is the one between saxophonist Albert Beger and percussionist Hamid Drake [also performing with the Nicole Mitchell trio], who will perform together on Tuesday, February 15, 2011. Albert Beger recorded Evolving Silence (Vol 1 2005 & Vol 2 2006 on the Earsay's Jazz) with Hamid Drake and William Parker. Weiss sees in this collaboration, "Something a little more challenging…I'm very curious to hear them together, to see what comes out of this connection. It's not just music of the moment, improv, Albert has composed a great deal in recent years. The festival exists for these kinds of encounters." The performance will be recorded live and released on the Anova Music label. "It has to be recorded live," comments Weiss, "it needs the energy of the audience."
As for trends, Weiss says that he is seeing "slightly larger ensembles, usually you have one or two horns and a rhythm section. Now the emphasis is not the size itself but the direction they are taking with the music. It's the daring of Israeli musicians who are beginning to create more complex compositions. They don't just get together – let's play a standard together, they start a melody and then each musician improvises in turn, but rather, there is an emphasis on composition." He mentions Shauli Einav once more in this context, as well as Eden Bareket, Ofer Shapira and Ayelet Rose Gottlieb.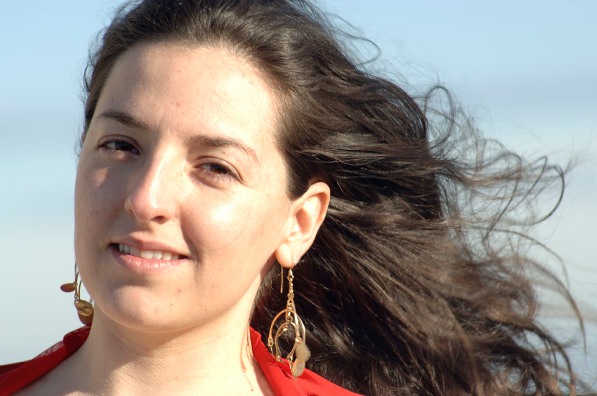 Vocalist and composer Ayelet Rose Gottlieb will be performing Betzidei Drachim [On the Roadside] a special festival production with guest musician Alon Oleartchik. In this program Ayelet explores Israeli and Palestinian poetry through her jazz compositions. "She has an element of jazz and contemporary classical," says Weiss, and notes, "I'm happy to point out that she is originally from Jerusalem. She studied composition at the New England Conservatory and has recorded 2 CDs on John Zorn's Tsadik label. Her previous album [Mayim Rabim – a song cycle based on text from the Biblical Song of Songs] had a similar concept. She's not your typical jazz vocalist." For Weiss, the encounter between musicians creating together is one of the most exciting aspects of the festival, he emphasizes that when Ayelet hosts Alon Oleartchik in her performance, "he won't just be singing some of his hits; he is really performing with her."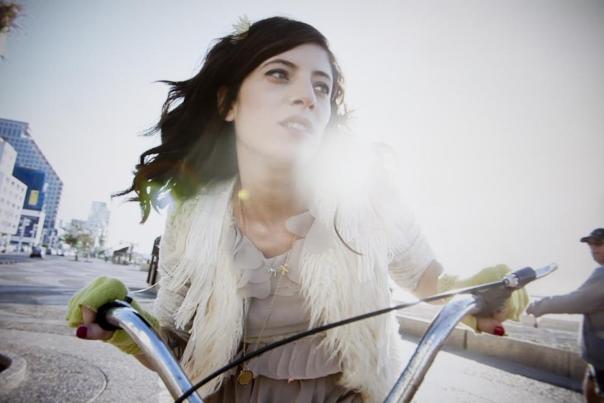 Continuing the theme of connections is Tel Aviv-Paris-New York, the Tel Aviv Jazz Orchestra featuring Efrat Gosh, with arrangements by musical director & conductor Amikam Kimmelman which will take place on Friday, February 18, 2011. They will close the festival with a world tour of standards by George Gershwin, Nat King Cole, French chansons, and Efrat's hits in Kimmelman's arrangements.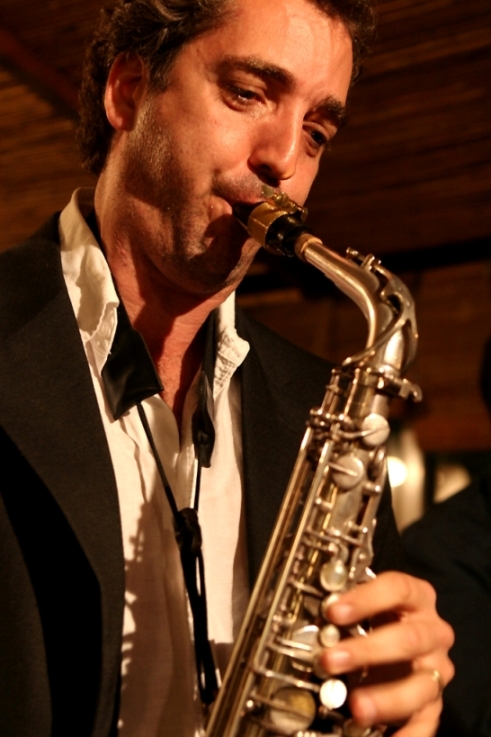 Some of the best things in life are free, and the free performances in the cinematheque lobby every night are another great festival tradition, and a wonderful opportunity to become acquainted with new musicians, or discover a different aspect of musicians experimenting with different styles. Additional information and a complete program in English can be found on the Tel Aviv Jazz Festival site and more updates (and other goodies!) on the facebook page.