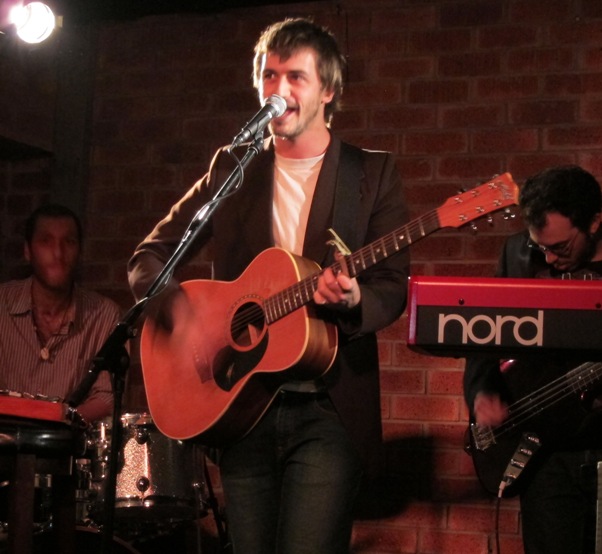 Playing just 5 songs from their new album Onwards, Acollective generated the kind of energy that fills a stadium, the echoes still reverberating under my fingers as I type while listening to their songs – the best way to write.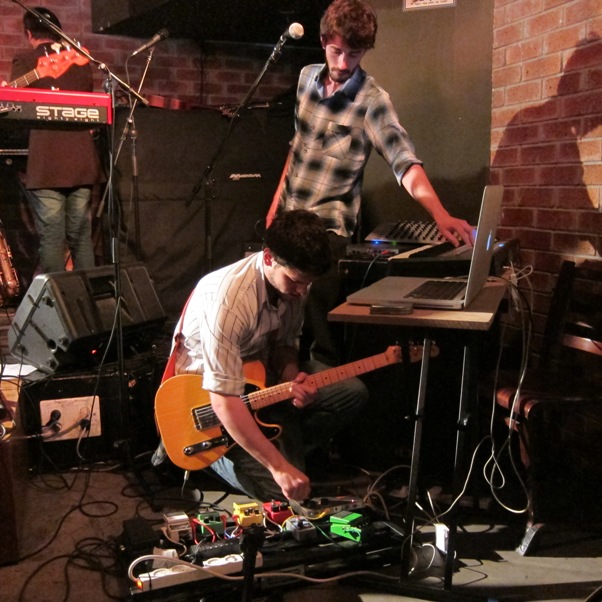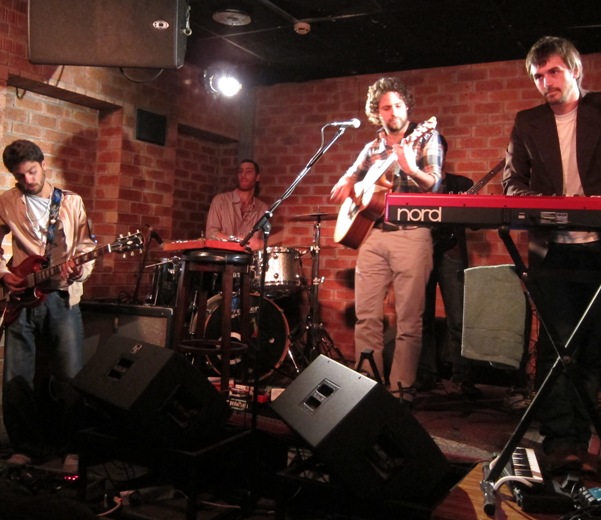 Their collection of instruments, laptops and other toys overflowed the stage of the intimate Ozen Bar where several journalists and other fortunate fellows had a pre-launch listen. The 7 member band is fronted by Roy Rieck and Idan Rabinovici, who wrote the songs, and includes: Daniel Shoham, Joseph E-Shine, Roy Rabinovici, Emanuel Slonim, Nadav Luzia.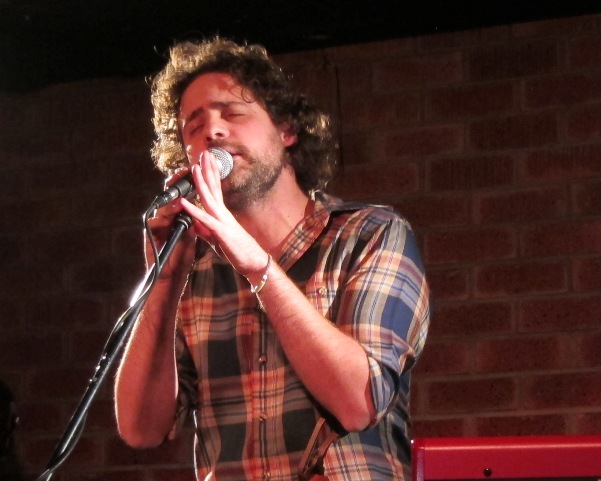 The album notes say "there can be nothing better for movements than movement" and this is a band on the move – moving between instruments, moving onstage and moving the audience with their music. There is a freewheeling feeling to their sound, anchored in sophisticated instrumentation & composition; that lets them fly high from lyric to loud rock, always taking the audience with them on this crazy trip. Produced with Chris Shaw – yes, 3 Grammy Awards, Bob Dylan, Wilco, that Chris Shaw – Onwards is a terrific name for this album, because Acollective is a band that's going places.
Acollective will launch Onwards on March 10 at the Barby (52 Kibbutz Galuyot Street 03-5188123) in Tel Aviv. Doors open at 21:30 and they expect to start at 22:30. Tickets are 60 NIS, 90 NIS with the CD – advance online orders only for the CD. Listen to more of Acollective on their bandcamp page and get your weekend off to a great start with Whiskey Eyes: