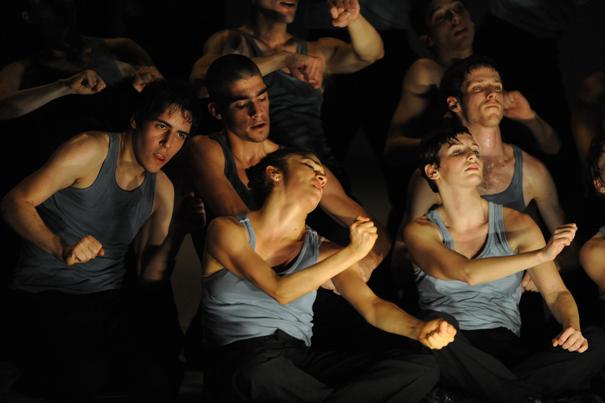 This is IT – the ultimate, exuberant dance remix. Ohad Naharin's Deca Dance is an ever-changing collage of choreography from Mabul (1992), Anaphaza (1993), Z/na (1995), Zachacha (1998), Three (2005), George & Zalman (2006), Seder (2007), and Max (2007).
Originally created in celebration of Naharin's first decade as Artistic Director the Batsheva Dance Company, Deca Dance reflects the dynamic nature of Naharin's choreography and his work with the Batsheva dancers. Each return to the stage is an opportunity to explore the choreography and discover new elements, moods and associations. Drawing on a different set of works, selecting different excerpts, emphasizing different aspects of movement and expression, Deca Dance is always different, always amazing. The 'playlist' of works changes, and even the length of the performance is not fixed – it's usually between 50 and 70 minutes.
If you have never seen it – see it. If you've seen it, you know you will want to see it again and again.
Deca Dance by Ohad Naharin
March 2 at 21:00, March 3 at 19:00 & 21:00, March 4 at 14:00 at the Suzanne Dellal Centre, 5 Yehieli Street, Neve Tzedek, Tel Aviv. Tickets: order online or call 03-5104037.