Ms. Use magazine will launch their second issue with the one-night only exhibit ECO-SEX on Thursday, March 3, 2011 at the Hyundai Garage, 6 Ram Street in Tel Aviv.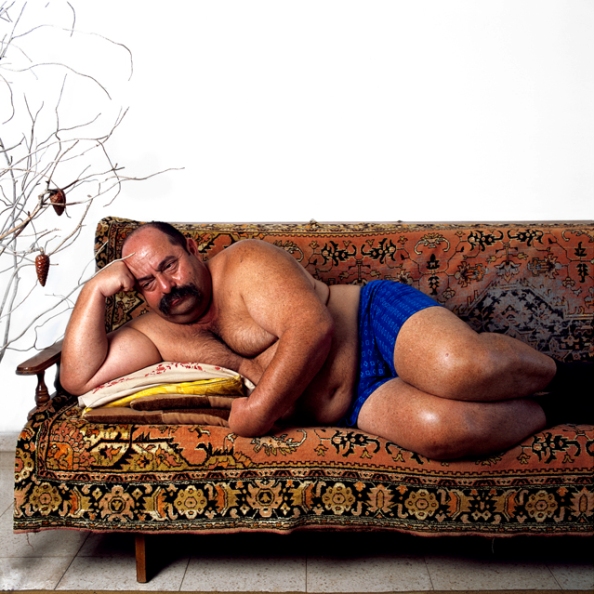 Midnight East is intrigued & the event is free and open to the public with music, food & drinks, so why not stop by. What's it all about? In their own words:
Ms. Use's second issue revolves around the hybrid concept of "eco-sex", with the premise that "eco" cannot be reduced merely to being "green" and sexuality extends beyond the act of love. The issue explores the multiple points of contact between ecology and sex; it creates them and inversely also erases them. The event launching the issue will transform for a few hours the bright, licensed and clean Hyundai company's garage, "Ronny Motors", into a lively and vibrant exhibition. The choice to curate an exhibition on sexuality and nature in a garage located at the heart of one of Tel-Aviv's institutionalized prostitution zones, lends a heterogonous sense to the hybrid connection between ecology and sex.
Montefiore neighborhood's industrial area is a constellation of garages, strip clubs, brothels, and studious where mechanics, clients, strippers, prostitutes and artists occupy the same topus. By its nature, the garage, as a site devoted to machines, illuminates the automaton in sex – be it our automatic consent to gender imperatives, or the idea of the whore disassociating herself from her body to become a machine with which someone can engage in alienated sexual acts.  In exhibiting art in a site that is not a gallery, and allowing artists to showcase their work, we aim to reorganize the expectations and positions involved in the specular act of viewing an exhibition, thus allowing for an other power relation between the spectator and the one who is placed under his or her gaze to emerge. This experience fashions a place in time that opens the possibility to relinquish control and encounter the real. 
The event aims to explore the various conflicts folded into the relation between sexuality and nature as it emphasizes the relations of power between nature and man, and between man and man. We would like to place a question mark on the relation between the ruler and subjugated subject illuminating a struggle that is part and parcel of a deeper yearning to regain control over that which was never ours to begin with. With this question mark we recognize the insignificance of man facing the aspiration to greatness and the will to power.
Sexuality and Nature in the garage:
Collage by Guy Avital, Sound work by Maya Guttmann, architects Omer Barr and Amit Mandelkern with a digital graffiti, video work by Dana Darvish, performance by Meir Tati, video work by Ilan Yona, metrological installation by Shahar (Fredi) Kislev, video work by the Palestinian artist Jumana Mana, photography by Merav Meroody, video work by Yariv Spivak, installations by Shoki Fogel, photographs by Hagar Cygler, and the photographs of Anya Kropiakov, video work  by Michal Rivlin, performance by Rani Sasson with the actor Edna Blilious, sound and performance work by Ariel Cohen and Michel La Histeric.
On the DJ Stand:
Chambul (N Factorial)
Michel La Histeric
 
Curators and Producers:
Placing Time| Hila Cohen Schneiderman and Yael Tsabari
The event is sponsored by Hyundai's licensed garage  "Rony Motors" and with the aid of: Ela Eitan's PR company,  N Factorial.