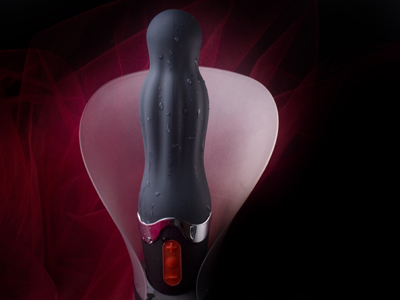 Toys are not just for children – Tsatsua (Toy) at The Port of Tel Aviv is a design and culture project that will be based in Hangar 22 through May 15, 2011.
Some toys are for adults only  –  next Thursday, March 9, 2011, at 20:30, Ofer Zik and Lilach Madar will present an "Adults Only" evening of art, design and erotica. Zik, designer and founder of T.O.Y. – thinking of you LTD, will talk about the design and development of erotic products and the connection between design and erotica. Lilach Madar, editor of the magazine Forno, will discuss the relationship between Pop Art and erotic content will visual examples from the magazine and a sneak preview of the forthcoming issue.
Exploring toys from every possible angle, The project features an exhibit of toy collections from different countries and time periods, featuring rare collections belonging to private collectors, including dolls, Batmans, robots, tin toys, rubber toys, a Fisher Price collection, Star Wars, plastic toys, Mickey Mouse toys, sports toys, model planes, cars, and wooden toys. Among the collectors: David Tartakover, Sigal Ivry, Yaron Gayer, Ran Rahav, Liora Fogelman, Tanya Lotan, Zeev Engelmayer, and others. The exhibit also includes a section devoted to new designs by students and alumni of the design departments at Bezalel Academy of Arts and Design and Holon Institute of Technology.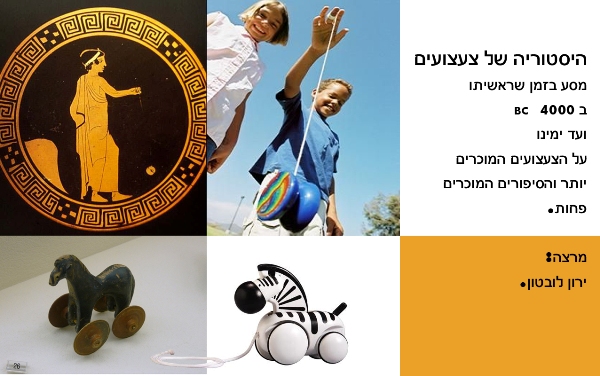 Toys have been a source of fun & fascination since…well, if you really want to know, come to hear Yaron Loubaton talk about the "History of Toys" tonight at 20:30 in Hangar 22 at the Port of Tel Aviv. Toy developer, industrial designer and lecturer at the Bezalel Academy of Art and Design in Jerusalem, Loubaton will embark on a whirlwind tour of the History of Toys – from 4,000 BC to contemporary digital playgrounds.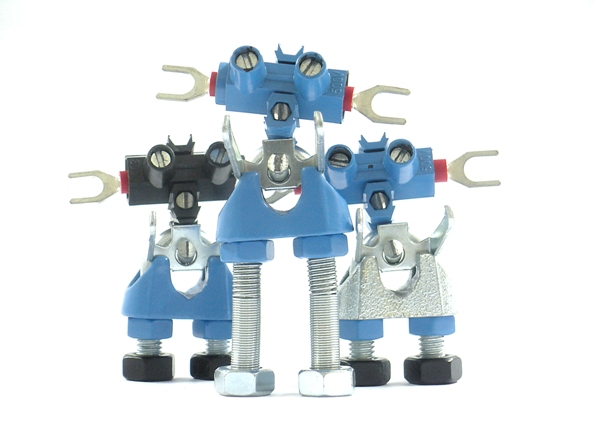 More than an exhibit, Tsatsua will feature workshops and lectures on a variety of toy related topics. Next Thursday, March 10, will feature "Offbit Adoption Night" by designer Roy Barazani who will talk about the creative process involved in the Babylonian Kingdom – where the BITBOTS live their orderly lives, building an infinitely tall tower. One day, something was a bit off in the BITBOT assembly line, resulting in OFFBITS – who began behaving in mysterious ways, expressing feelings and imagination, much to the outrage of the ruler of this realm. The OFFBITS were promptly exiled and are now searching for new homes – come hear Barazani to find out more about this offbeat adventure.
This Saturday, March 5, 2011, there will be a workshop on building wooden toys for kids aged 4 – 12. The workshop is about 1 ½ hours and costs 125 NIS per participant, tickets can be ordered in advance, on the Namal site, or purchased upon entrance. Hours are: 10:30, 12:00, 14:00 and 16:00. More for kids – on the weekends of March 4 – 5, and 11-12, there will be creative activities for children offered by Kishkush, where they can make puppets, matkot or plaster creations, the price per project ranges from 25 – 30 NIS.
Tsatsua will be open: Wednesdays & Thursdays from 16:00 – 22:00, Fridays from 10:00 – 16:00, and Saturday from 10:00 – 18:00. Entry is 25 NIS per person, with a discount for families of 4 + at 20 NIS per person. Children under the age of two – free.