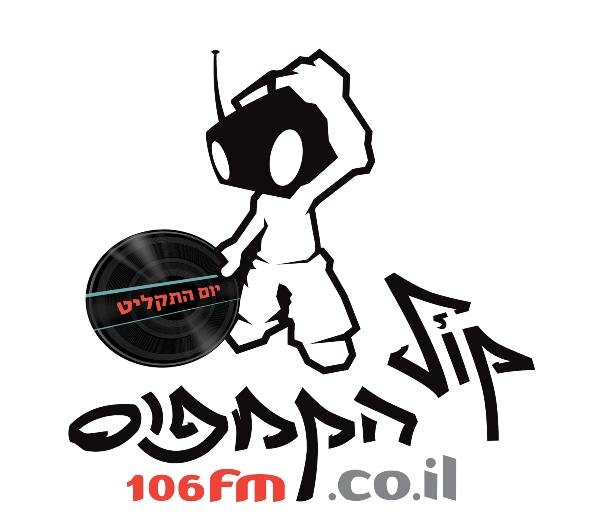 If you love vinyl, get ready to party on Record Store Day, April 16, 2011.The international celebration of independent record stores launched three years ago in New York is coming to Tel Aviv, thanks to 106fm – Kol HaCampus, the radio station of the School of Media Studies, The College of Management Academic Studies. Music & vinyl lovers world wide will be partying all day and here in Tel Aviv Kol HaCampus and The Third Ear will host a huge party with live performances, movie screenings and more, including the launch of a new music series from Kol HaCampus: HaRaKe.
The HaRaKe series (ok, here comes a long and clumsy explanation of Hebrew slang – first: it's an acronym for Hayot Radio – Kol HaCampus, which means radio animals – voice of the campus, second: the Hebrew word harake is the black imprint left by tires on the road, this being Israel, there is also another slang meaning, but I don't intend to go down that road. ..ask your Israeli friends) was created to introduce intriguing and unusual musical groups to wider audiences. The first release – Audio Voyage – was recorded in a single live session at the Kol HaCampus studio by the Audio Montage All-Stars, an incredible line-up of musicians: Digital Me, Kip, Maya Dunietz, Tavor Ben Dor, Yaron Ouzana, Sefi Ramirez, Kuti, Markey Funk, Schoolmaster & Mixmonster. Just listen:

Come join the party on April 16, 2011 at The Third Ear, 48 King George Street!   Here's the breakdown of events taking place in every possible space in the building at all hours:
The CD and record store will be open from 13:00 onwards, with special deals and prices on everything in the store – new and used. At 15:00 there will be an auction of rare records moderated by Leon Feldman, and at 17:00 the Israeli Gypsy Swing trio Swing de Gitanes will launch their new album MUZA with surprises and special guests.
Performances in the Ozen Bar will start with Jack in the Box at 14:00; Kriminal Project at 15:10; Uzi Ramirez – one man band at 16:15; TREE featuring Roy Rieck & Uzi Ramirez at 17:15; all building up to the Audio Montage All Stars launch at 19:20.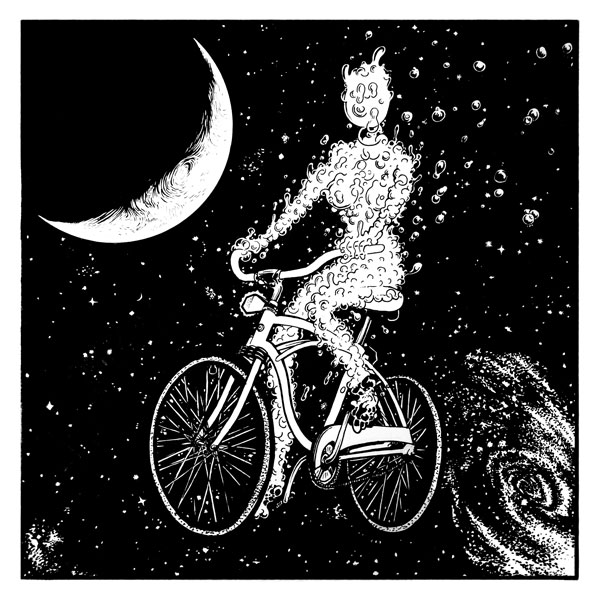 Meanwhile, Israeli collectors will display their wares at the record salon in Maxim's from13:00 with rare and sought-after albums for sale, while Kol HaCampus broadcasters Yonatan Grossman, Tal Elefant and Omri Krikov spin records and Back-to-Back visual mesh-up Dekel Hevroni, Avshalom Suleiman and other artists will mix live images from famous albums at a special silk print stand (for a symbolic price) – so bring your old record sleeves to remix (if you're not too obsessively attached to them).
If you like to mix your obsessions, music movies will be screened throughout the day: I Need that Record! The Death (or Possible Survival) of the Independent Record Store (Brendan Toller 2008) at 13:30; Scratch (Doug Pray 2001) at 15:30; Desperate Man Blues – a documentary of the life of record collector Joe Bussard (Edward Gillan 2003) at 17:30 and High Fidelity – music, love, obsession, Nick Hornby & John Cusak, need I say more – (Stephan Frears 2000) at 18:30.
At 21:00 the space will revert to a club (21 + only) with stainless at the Ozen Bar – Nir Goraly, Amit Kalisher, Yonatan Kutner, Amir Perry and Amir Atar; and at Maxim's  –  Eyal Rob (Soulico), Radio trip set, Markey Funk, Amir Egozi (Botanica), Turtle (Tabac) and Sefi Ramirez.
30 NIS gets you into all the nighttime events with The Third Ear record store and record salon free and open all day from 13:00. No advance ticket sales – door only. The first 106 ticket purchasers will get the album FREE. The album will also be available for digital download after April 16, 2011 on the Kol HaCampus site.
Embrace that vinyl love groove with this video remix by Chen Attar: