FILM – DocAviv 2011 will open on May 12, 2011 with the film "Life in a Day" a documentary film project by YouTube, produced by Ridley Scott, directed by Kevin MacDonald, and filmed, as the trailer announces – by you. The film, which premiered at the 2011 Sundance Film Festival, was made from footage sent in by users from over 100 countries on July 24, 2010. Joe Walker, film editor for "Life in a Day" will be the guest of the festival. Read more about the festival on Midnight East…

Celebrating India in Israel – Film Festival at the Tel Aviv, Jerusalem and Haifa cinematheques. More information on Midnight East.
MUSIC – May 5 – Trio Mondrian at the Einav Cultural Center at 20:30.
May 6 – I got the Hotties at Ashan Hazman, Beer Sheva, 14:00; Michael Gottlieb at the Mizpe Ramon Jazz Club, 21:00; Yael Deckelbaum at Tarbuta – Merkaz Kohav in Yokneam, 21:30
May 7 – Mojave3 at the Barby in Tel Aviv, doors open 21:30; Sunbeat Festival at Horshata, near Tivon.
May 12 – TREE & Rockfour at the Ozen Bar, 21:00
May 13 – Acollective at the Barby, doors open at 21:30, band starts at 22:45 Mozart's The Magic Flute at the Israeli Opera; Midnight Peacocks & Dirk Digler at Tmuna Theatre, 23:00
May 14 – Yehu Yaron at Tmuna, 22:30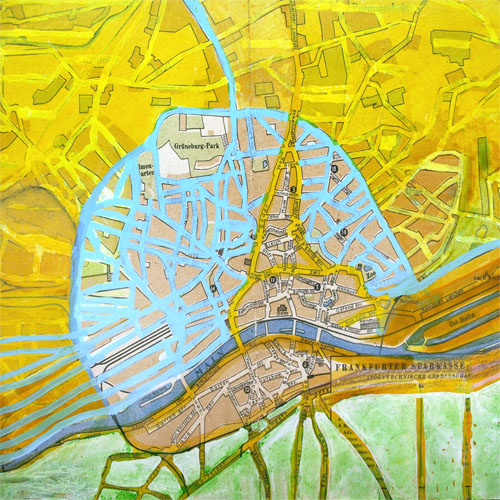 ART – May 5 –  Aline Alagem solo exhibit "Flash Powder" at the Ferrate Art Gallery, 20:00; Leigh Orpaz solo exhibit "Like It Never Happened" at the Inga Gallery of Contemporary Art, 20:00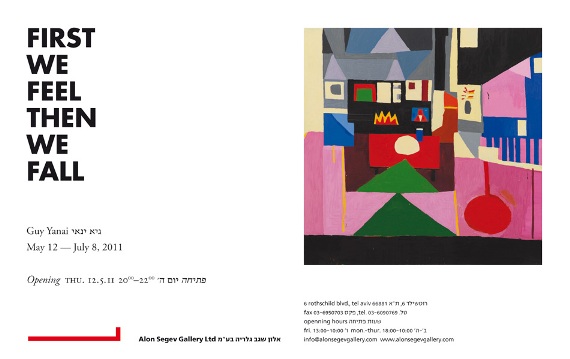 May 12 – First We Fall Then We Feel, a solo exhibit by Guy Yanai at the Alon Segev Gallery, 20:00; "Maps and Participation" gallery talk on Detel Aurand's exhibit at Zadik Gallery, 20:30;
ONGOING – "Work" a solo exhibit by Yuval Yairi at Zemack Contemporary Art Gallery, Rappaport Prize winners Sharon Poliakine and Oren Eliav at the Tel Aviv Museum of Art; 6th Ceramics Biennale at the Eretz Israel Museum; William Kentridge: Five Themes at the Israel Museum, Jerusalem through June 18, 2011 – which should give visitors the opportunity to see this fascinating exhibit several times. The intersection of the different media – animated films, drawings, prints, theatre models, sculptures and books in an excellently designed exhibit offers an opportunity to engage with the work of South African artist William Kentridge.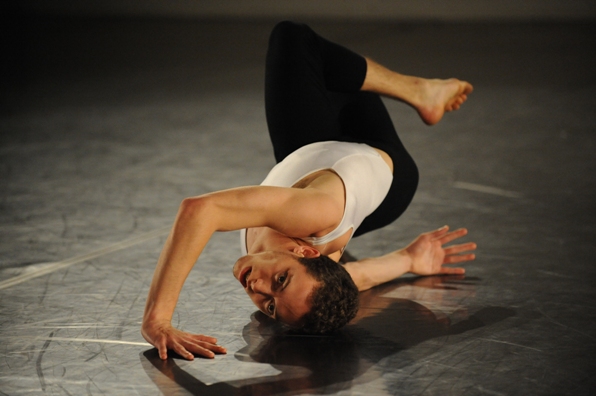 DANCE – May 5 – 7 – Batsheva Ensemble performs "Illustrations" at the Suzanne Dellal Centre.
May 5 & 6 – The Nrityagram Dance Ensemble will perform excerpts from a decade of dance works at the Suzanne Dellal Centre, May 5th at 21:00 and May 6th at 12:00 (noon).
May 7 – Barak Marshall's Rooster returns to Suzanne Dellal at 21:00 – Marshall's energetic, comic and sensual choreography tells the surreal story of one man's search for love.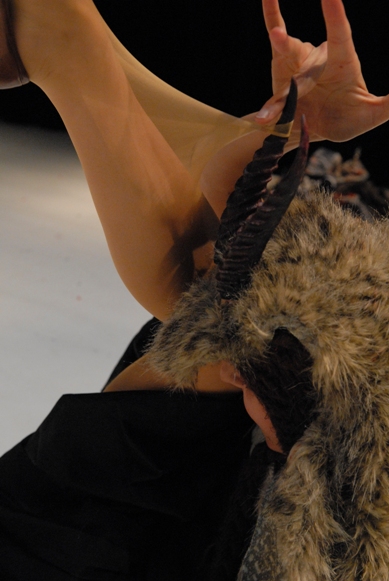 May 13 – Studio performance of Yasmeen Godder's LOVE FIRE, Mandel Center, 1 Hatkuma Street, Jaffa, 14:00. An encounter with the waltz – imbued with color, curiosity and precise composition, Godder's work transforms the stage into an intellectual playground of raw emotions…from Midnight East's interview with Yasmeen Godder.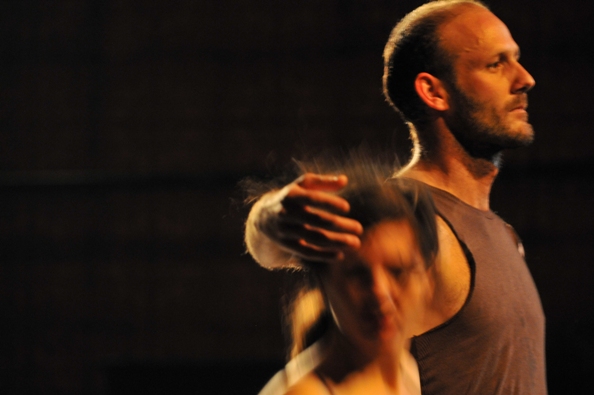 May 14 – Shlomit Fundaminsky's My Enchanted One at Tmuna Theatre, 20:30.
*Unless otherwise noted, events take place in Hebrew
Check out Secret Tel Aviv on facebook for more things to do and places to go in the city Midnight East loves – Tel Aviv.
ADDRESSES:
Alon Segev Gallery, 6 Rothschild Boulevard, Tel Aviv, 03-6090769
Barby, 56 Kibbutz Galuyot Street, Tel Aviv
The Beat Club, 124 Sderot Hanassi, Haifa, 04-8107107
Beit Tami, Shenkin Garden aka 16 Merkaz Ba'alei Hamelacha Street, Tel Aviv
Cameri Theatre, 19 Shaul Hamelech Boulevard, Tel Aviv, 03-6060960
Chelouche Gallery for Contemporary Art, 4 Mazeh Street, Tel Aviv
Design Museum,  8 Pinhas Eilon Street, Holon, 073-2151515
Einav Cultural Center, 71 Ibn Gvirol Street, Tel Aviv, 03-5466228
Eretz Israel Museum, 2 Haim Levanon Street, Tel Aviv, 03-6415244
Ferrate Art Gallery, 6 Habarzel Street, Tel Aviv, 03-7581163
Haifa Cinematheque, 142 Sderot HaNasi, Haifa, 04-8104299/302
Hakatze, 4 Shushan Street, Jerusalem
Hasimta Theatre, 8 Mazal Dagim Alley, Old City of Jaffa, 03-6812126
Hateiva, 19 Jerusalem Boulevard, Hatzrot Yafo, Jaffa (parking level), 03-6822403
Herzliya Cinematheque, 29 Sokolov Street Herzliya, 09-9513361
Herzliya Museum of Art, 4 Habanim Street, Herzliya, 09-9551011
Holon Cinematheque, 6 Golda Meir Street, 03-5021555
Holon Theatre, 11 Kugel Street, Holon, 03-5023019
Inbal Multicultural Ethnic Center, 6 Yehieli Street, Neve Tzedek, Tel Aviv. 03-5166333
Inga Gallery of Contemporary Art, 7 Bar Yohai Street, Tel Aviv, 03-5181812
The Israel Museum, Ruppin Boulevard (near the Knesset), Jerusalem, 02-6708811
The Israeli Museum of Caricature and Comics, 61 Weizmann Street, Holon,  03- 6521849
Jerusalem Cinematheque, 11 Hebron Road, Jerusalem, 02- 5654356
Khan Theatre, 2 David Remez Street, Jerusalem, 02-6303600
Levontin 7, Tel Aviv, 03-5605084
Mamuta, El-Dan House, Habikur Stairs, 58 – Ein Karem, Jerusalem, 02-774310485
Mann Auditorium, 1 Hoberman Street, Tel Aviv, 03-5289163
Mishkenot Sha'ananim, Jerusalem, 02-6292212
Mitzpe Ramon Jazz Club is located in the Darkei Habsamim neighborhood, on 8/2 Har Boker Street. For additional information call: 050-5265628        Moadon HaBeat,
Nahmani Hall, 4 Nahmani Street, Tel Aviv
Pub Hapara, Moshav Shavei Zion, 04-9525250
Ra'anana Performing Arts Centre, 2A HaPalmach Street, Ra'anana, 09- 9457773
Reading 3, 3 Hata'arucha Street, Tel Aviv, 03-7624000
Rosh Pina Cinematheque, 32 David Shuv Street, Rosh Pina, 04-6801453
Rothschild Fine Art Gallery, 140 Rothschild Blvd., Tel Aviv, 077/5020484
Sderot Cinematheque, 4 HaDekel Street, Sderot, 08-6849695
Suzanne Dellal Centre, 5 Yehieli Street, Neve Tzedek, Tel Aviv, 03-5105656
Tel Aviv Cinematheque, 2 Sprintzak Street, Tel Aviv. 03-6060800
Tel Aviv Museum of Art, 27 Shaul Hamelech Boulevard, 03-6077020
Tmuna Theatre, 8 Soncino Street, Tel Aviv, 03-5611211
Tzavta Theatre, 30 Ibn Gvirol Street, Tel Aviv, 03-6950156/7
Uganda, 4 Aristobolus Street, Jerusalem, 02-6236087
Yafo 23 Gallery, 23 Yafo Street, Jerusalem, 02-6249367
Yellow Submarine, 13 Erkevim Street, Talpiyot Industrial Area, Jerusalem, 02-6794040
Zadik Gallery, 16 Shimon HaZadik Street, Jaffa 077)495-6981
Zappa Herzliya, 85 Medinat Hayehudim Street, Herzliya, 03-7626666
Zappa Tel Aviv, 24 Raoul Wallenberg Street, Tel Aviv, 03-7626666