World Dance opens  on July 11, 2011, at the Wohl Amphitheater Joshua Gardens with a gala evening of performances by Jacoby & Pronk, The Project performing Jacopo Godani's Light Years and Barak Marshall's Rooster. The summer program of dance will include performances from Madrid, New York and Paris, as well as Israeli performers.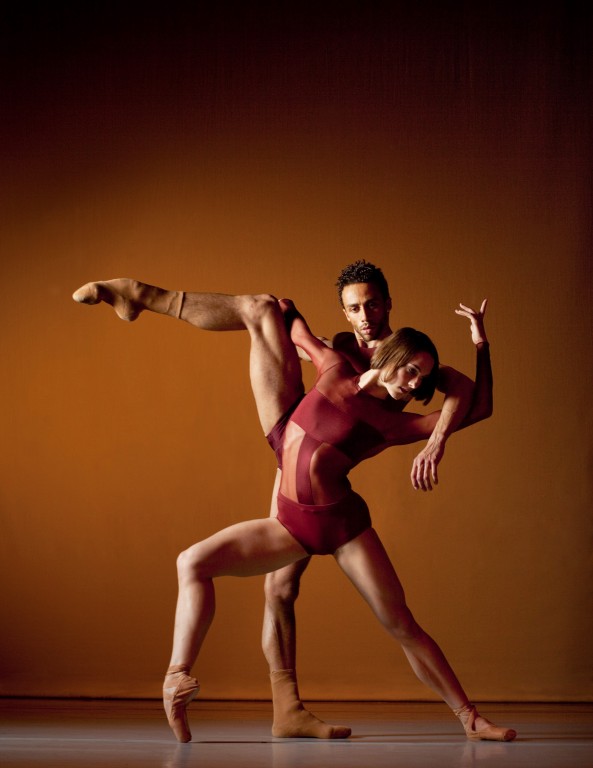 In anticipation of their first performance in Israel, Drew Jacoby and Rubinald Pronk met with the press at the Suzanne Dellal Centre in Tel Aviv. Pronk and Jacoby met when both were dancers in the Complexions Dance Company, Pronk recalls, "I realized she had the same ideas I had, and around 2007 we decided to work together."
Jacoby said, "We're really happy to be here in Israel." As for their work together, she said, "Our partnership is growing. We've started a company. We will be expanding, adding dancers and able to do bigger productions. We're interested in working with mixed media."
Yair Vardi, Director of Suzanne Dellal asked the pair how it feels to work as independent dancers as compared to working in a dance company. Pronk replied, "It's definitely a risk. You have no security. It's a whole different life."
The first work that Jacoby & Pronk will perform is One, choreographed by Annabelle Lopez Ochoa. Jacoby said, "This was our first piece together that was our own. It was created to showcase our virtuosity and technique." Lopez Ochoa created two versions – long and short, the shorter version is the one that will be performed here, along with two other works: B Sonata, choreographed by Leo Mujic, and Softly As I Leave You, choreographed by Lightfoot Leon.
With the latter, Jacoby explained that Leon "recreated an older piece and turned it into a duet." She described this work as "emotional and dramatic" with more of a narrative. Jacoby said that Mujic, the choreographer of B Sonata is a tall man – 6′ 5″ – as are Pronk and Jacoby, and the dance makes use of their length. She described this dance as "really gooey, indulging in movement" and "very romantic."
World Dance will take place from July 11 – 28 and will include performances by the Victor Ullate Ballet, and Ballet Flamenco Jose Porcel  from Spain – both performing in Israel for the first time, and the welcome return of the New York City Dancers, and Soloists from the Paris Opera Ballet with new works in Incidence Choreographique. Israeli performances include:  The Project, Barak Marshall's Rooster, the Compas Dance Company and the Israel Ballet with a performance of Don Quixote. Enjoy a preview of the events on YouTube and read more about all the performances on the Suzanne Dellal website.