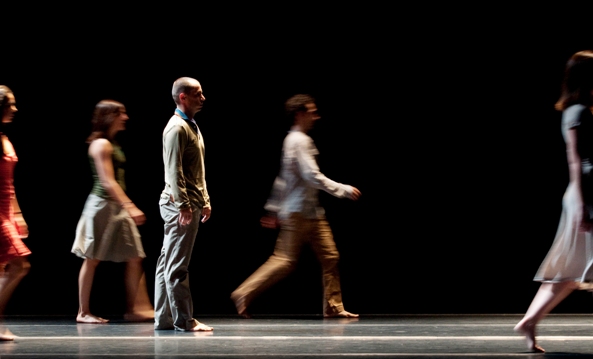 Culturescapes, the Swiss cultural season in Israel, will bring Swiss Dance Week to the Suzanne Dellal Centre in October. Fabrice Mazliah and Ioannis Mandafounis will perform P.A.D. on October 2 – 4, 2011 and Alias/Guilherme Botelho will perform Sideways Rain on October 5 & 6, 2011.
Artists from other countries and cultures, creating within a different visual, social and political environment, bring a different world of imagery and associations to their art. Sideways Rain – a torrent of wind and water – is not something that anyone growing up here is likely to have experienced. The name piques the imagination and suggests movement that takes place in relationship to forces of nature. Choreographed by Guilherme Botelho, the work consists of thirteen dancers who cross from one side of the stage to the other, moving through repetition and transformation. Culturescapes Director Jurriaan Cooiman describes the dance as "speaking a language which everyone can understand, the circumstances of becoming human beings."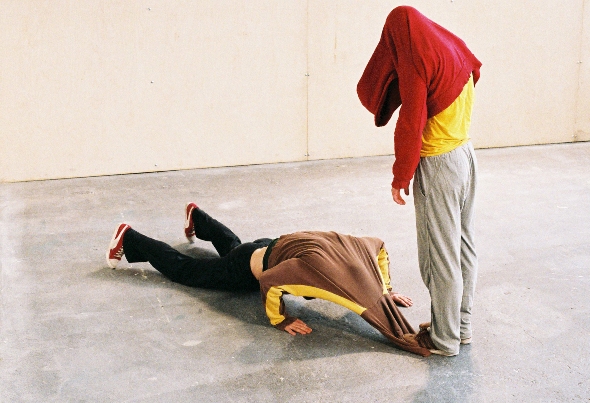 P.A.D. – A piece with which to test sight…is choreographed and performed by Iaonnis Mandafounis & Fabrice Mazliah, members of The Forsythe Company who have known one another since adolescence. An encounter between two individuals that is also an encounter with the audience, their work examines relationships, issues of intimacy and the gaze. Due to the unique stage setting for this work and the resulting limited seating, there will be two performances each night.
P.A.D
Choreography: Iaonnis Mandafounis & Fabrice Mazliah
October 2, 3, & 4 at 20:30 and 22:30
Sideways Rain
Choreography: Guilherme Botelho
October 5th at 20:00, October 6th at 21:00
Performances will take place at the Suzanne Dellal Centre, 5 Yehieli Street, Neve Tzedek, Tel Aviv. Tickets may be purchased online, or call: 03-5105656.